Article
DANZ
System – Muscle Mouth
12 October 2018, Q Theatre, Auckland
TEMPO Dance Festival 2018
Reviewed by Summer Aykroyd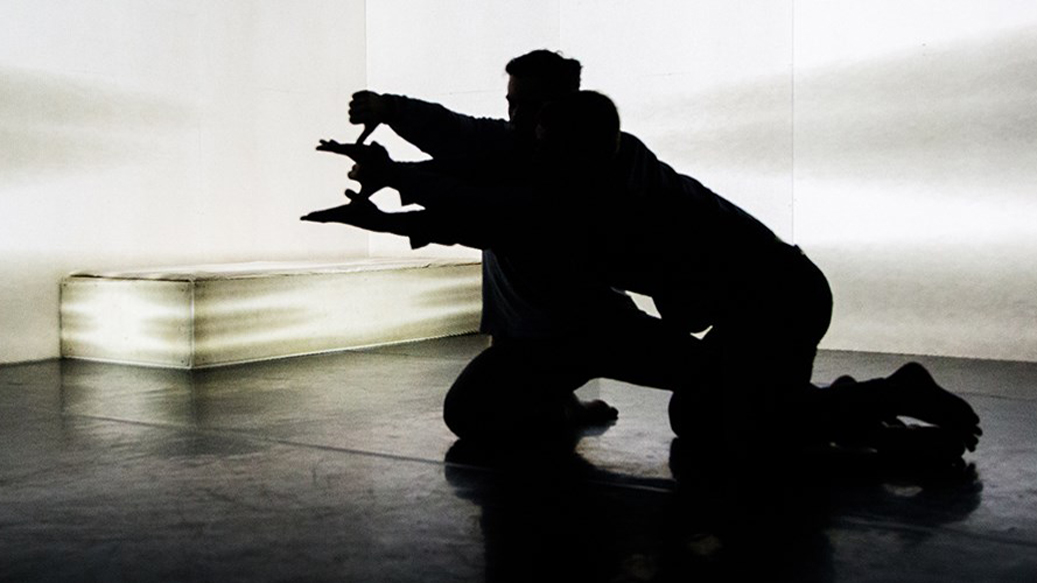 System was a visually stunning performance about a futuristic space world by Muscle Mouth, featuring the very talented Ross McCormack and Luke Hanna.
In a pitch black theatre the show began with eerie space noises and a light skimmed over the audience like a UFO, revealing a minimalist bleak room setting with bare walls and a single bed and box to furnish. A sole dancer started exploring his barren setting, his performance was captivating with a transfixing quality to his movement. I was convinced he was without gravity as he moved.
As the second performer joined the intensity escalated.
The choreography was original and I loved the combination of sound effects and music. As far as the narrative went, the two performers were locked in a pod together in order to have some sort of 'system reboot'. They were being assessed and instructed by a voice-over, which they creatively used to make movement; such as a sharp and insanely well-timed section to the noise of a computer typing. The dancers were completely committed to their roles and every movement they made, which enabled everything to work and create a whole science-fiction alien-esque vibe. A space theme could easily have become cliché but it was completely original and captivating.
Natasha James and Joshua Tucker did an amazing, extremely well thought out job of the lighting. Throughout the performance they kept us in a futuristic world with dynamic lighting and audio-visual setting. A highlight of the show was the swirling vortex projected onto the box and the shadows created underneath the dancers which made them appear to be suspended in mid-air. With the combination of lighting, choreography and dance performance, there was rich and surreal imagery created.
The performance didn't necessarily challenge your thinking as many contemporary pieces do. However, I don't believe that dance always needs to. I was immersed completely in the audio-visuals and choreography, and I left still thinking about the show.
A very talented team put System together and this was shown through a high quality show.