Article
DANZ
Bold Moves - The Royal New Zealand Ballet
16 August 2019, Opera House, Wellington
Reviewed by Greer Robertson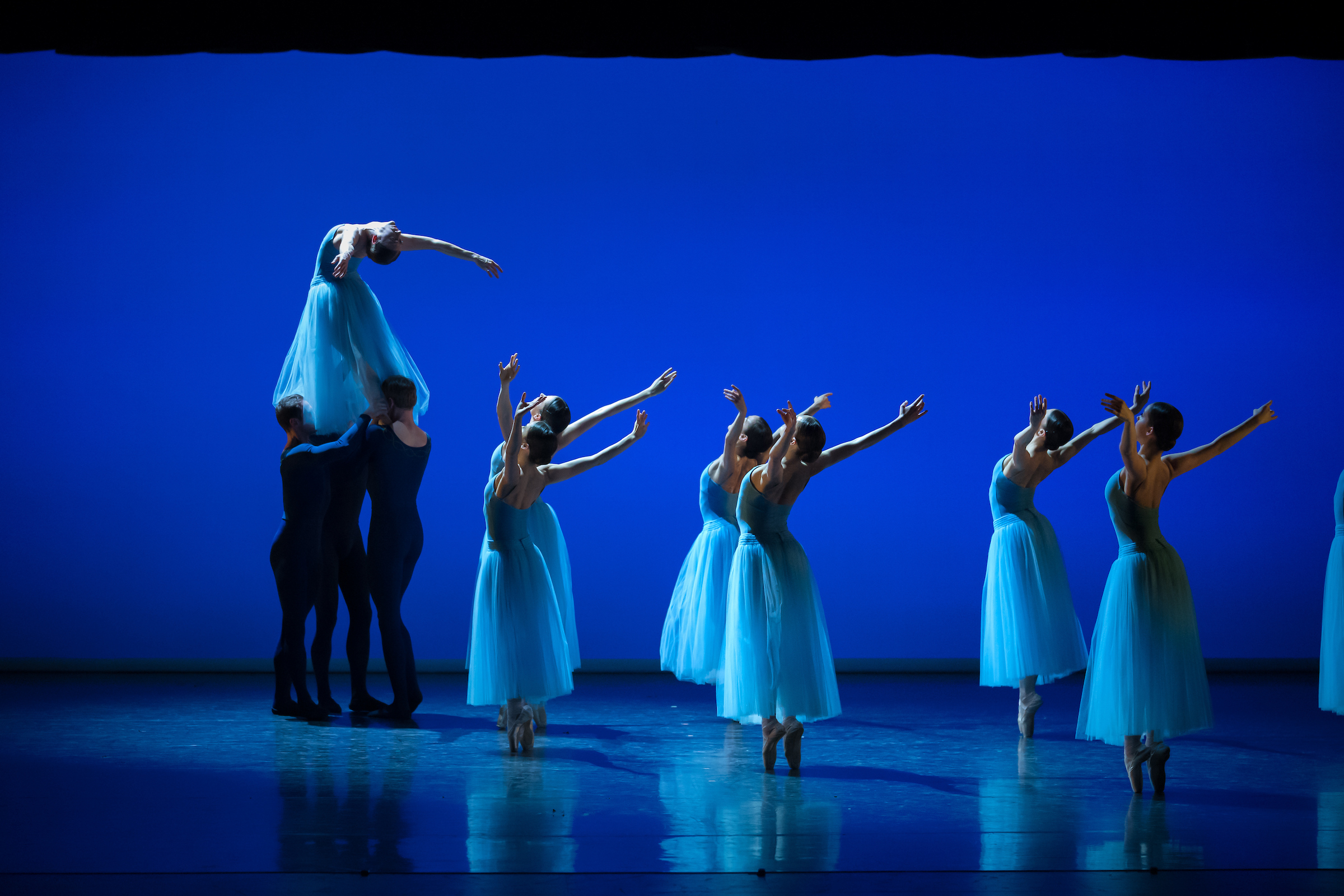 At last, an evening of ballet with rivetingly dynamic, explosive, well- crafted choreography and superbly executed, awe-inspiring technical balletic brilliance. It's been quite a while since I have thoroughly enjoyed a complete programme.
Rapturous applause after each of the four pieces is testimony to a cohesive, perfectly-moulded presentation of dancers from a diverse international line-up. Under Artistic Director Patricia Barkers' guidance since 2017, the Royal New Zealand Ballet's style of company has notably changed, bringing a marked global influence not only of designers, choreographers and artistic staff but 28 overseas artists joining the 11 New Zealand born and trained dancers.
Serenade, choreography George Balanchine, music Pyotr Ilyich Tchaikovsky, gloriously enthralls with iconic lyrical fluidity, style and beauty. Balanchine transformed the world of ballet and is widely regarded as the most influential choreographer of the 20th Century. With fond treasured memories, I hold dear my part in performing Serenade when it was first introduced on the New Zealand stage. With superb timing and consummate technique coupled with a mature understanding of all things Balanchine, is the performance of Guest Principal Simone Messmer. The soloists and corps de ballet shine with impeccable presentation and polish.
The brief vignette of Flames of Paris Pas de Deux was exquisitely danced by Mayu Tanigaito and Laurynas Vejalis showing athletic elevation, flawless pirouettes and a truly unified partnership.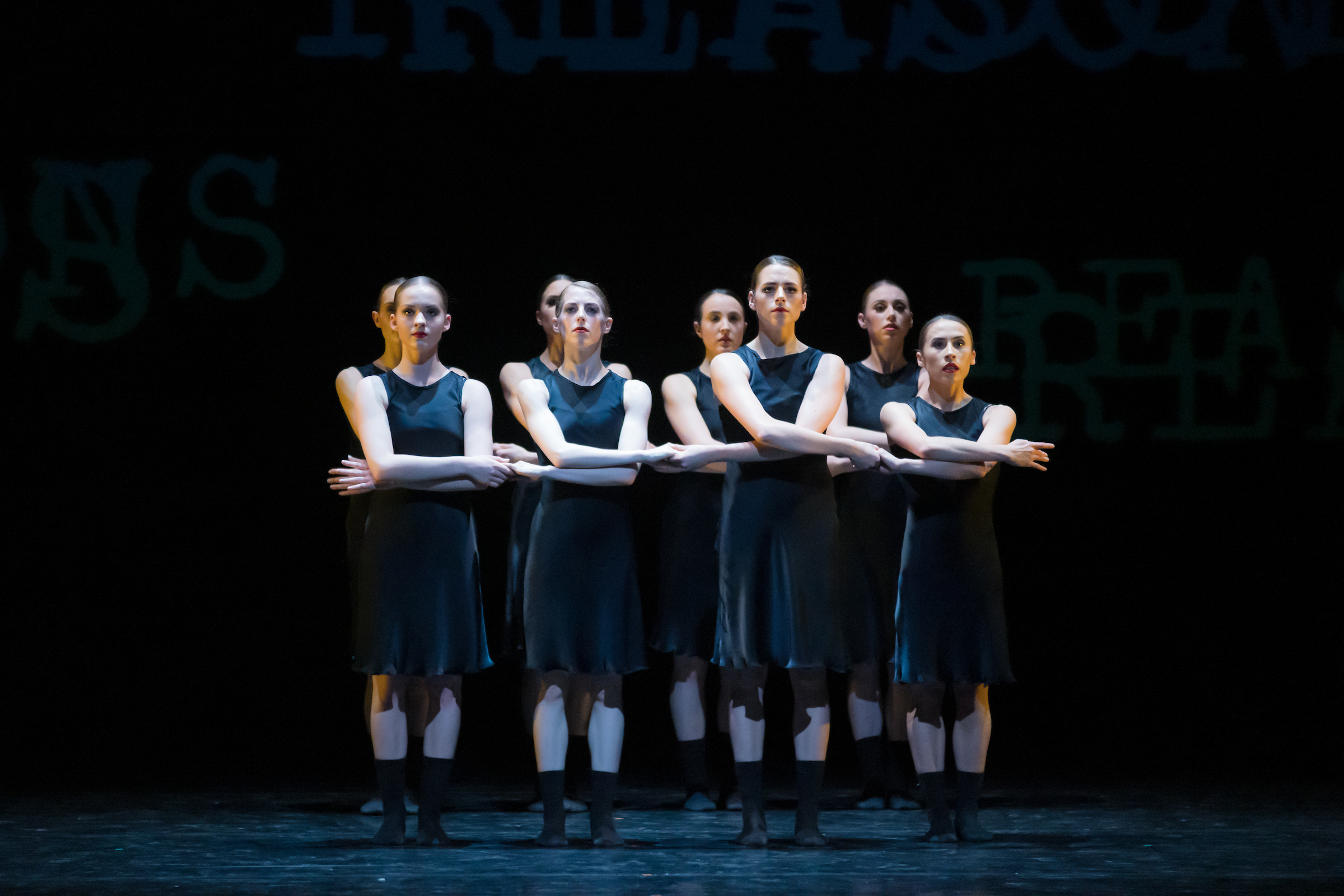 Stand to Reason, choreography Andrea Schermoly, music Johann Paul von Westhoff, Ludwig van Beethoven, and Marin Marais, celebrates the 125th Anniversary of granting New Zealand women the right to vote. Thought- provoking and of historical significance, the chaos and struggle to find a voice had the eight women physically and emotionally charged. The profound electric contemporary choreography is gripping. Typed words flash across the back, horribly archaic and arbitrary, however seen all too fleetingly for mental digestion and a little distorted for clarity. Wearing sleek black shift dresses, kiwi symbolism stands out. Kirby Selchow gives her all.
The final presentation is Artifact 11, choreography William Forsythe, music J S Bach. On a near naked, stripped back stage to expose stage walls, lighting grids and wings, this nerve-wracking piece of pure provocation is quite stimulating. Your eye darts constantly from one visual detonation of entwined bodies in well- timed intricate partnering to another. It's unrelenting. The corps de ballet appear eerily inactive at times, yet over intensified the next minute while dressed in a nude second skin. Bach's melodious, melancholy music continuously wafts. Shockingly, the abrasive crashing of the main curtain jars your senses. This happens quite a few times making it a true sensory theatrical experience with an inquiring mind of what's wrong? Is it meant to be? Forever constant is the abundant capacity for beauty and life. A true masterpiece.
Throughout the evening, bold lighting choices by Nigel Percy bring a stark poignant feel to all the pieces.
I loved it! Congratulations Royal New Zealand Ballet!