News
DANZ
CAITLIN DAVEY SELECTED AS THE FIRST RECIPIENT OF THE DANZ DANCE RESIDENCY AT SAINT KENTIGERN COLLEGE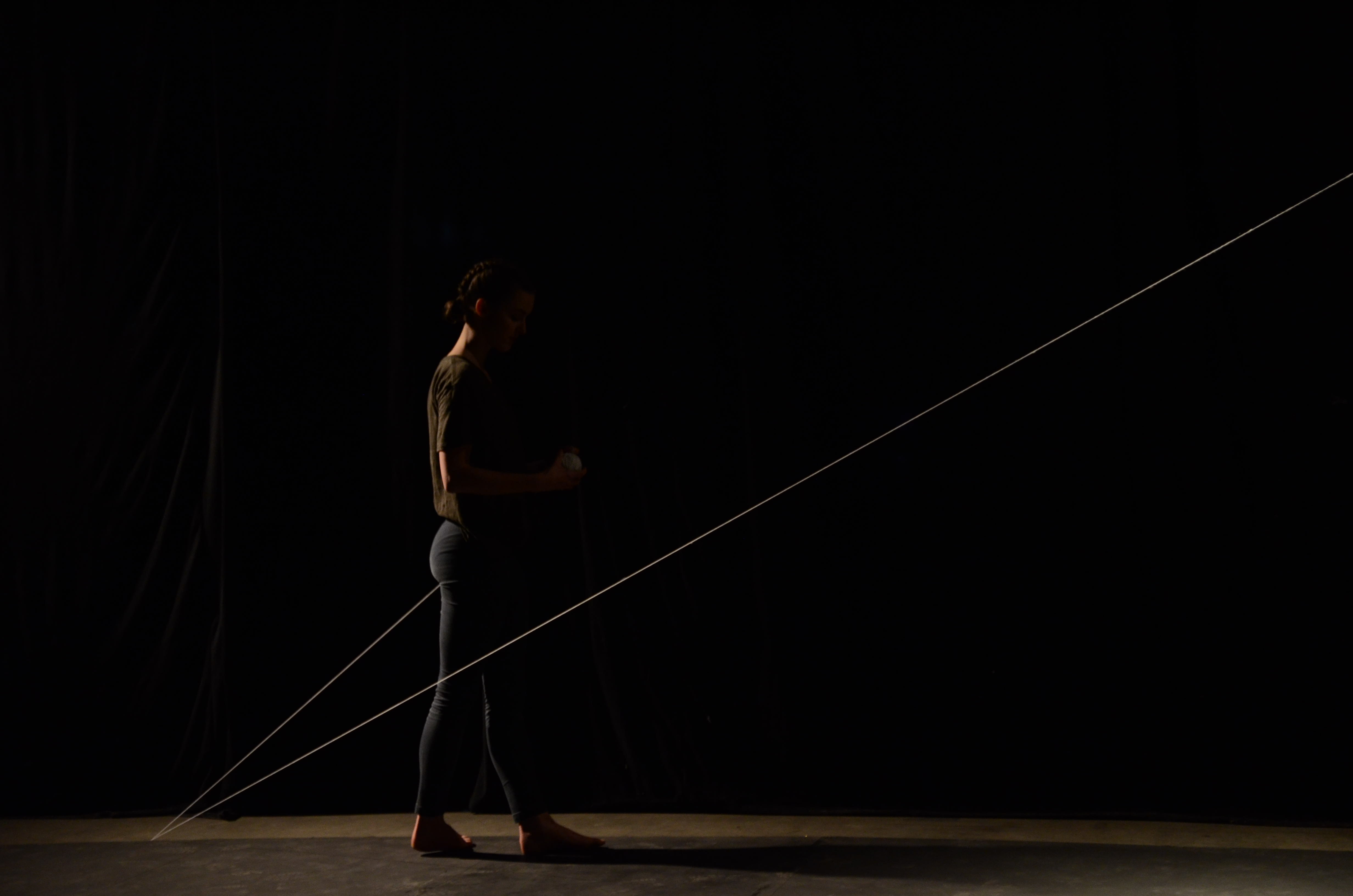 Dance Aoteraoa New Zealand (DANZ) and Saint Kentigern College are pleased to announce Caitlin Davey as the 2019 DANZ Dance Residency recipient. Supported by DANZ and Saint Kentigern College, and with funding from Foundation North, Caitlin will undertake the dance residency based at Saint Kentigern College in Auckland over three weeks in January.
The DANZ Dance Residency is an opportunity for an independent dance artist to explore their practice and generate choreographic ideas and processes in a supported environment. The residency, which is a new initiative by DANZ, has been developed in response to the need for more opportunities for dance artists to advance and expand their practice in Aotearoa.
"I'm really excited and grateful to be the recipient of this residency," says Caitlin. "I will be developing a dance theatre work called About Others, which I have been researching over the last six months thanks to the Basement Theatre's Ideas in Residence programme. I can't wait to get into the studio and take action."
The residency attracted a large number of high calibre applications from across the sector which highlights the impact and importance of residencies and underlines the strong demand for such opportunities in the dance sector.
Sheryl Lowe, DANZ Executive Director says: "DANZ is pleased to add this to our kete of residency initiatives which includes the Māori Choreolab: Te Kanikani Whakamātau, and Ausdance DAIR (Dance Artist in Residence) programmes. Providing opportunities for dance artists to develop their choreographic skills and create work in a supported environment is an important means by which we can strengthen the sector."
Caitlin is a 2015 graduate of the Unitec Performing Screen & Arts programme, majoring in contemporary dance. She has worked with established artists such as Lemi Ponifasio (I AM, 2015), Malia Johnston (Rushes, The Art of Colour), Sarah Foster-Sproull, Charles Koroneho, and Claire O'Neil (Fidget Collective). Since graduating Caitlin has choreographed and performed in the award-winning Fabricate (SYNZ Tour Ready Award & Dunedin Fringe Best Dance), is one half of Catacular, a dance performance set in a cat café, and is a dancer in the ongoing project Motuhia. She currently teaches in Auckland's The Dance Studio and has invested interest in exposing youth to dance and the wider arts.
With four additional dancers and the optional guidance of a mentor, the residency will allow Caitlin the space to explore her own choreographic processes and pathways to the development of About Others. The three week residency will culminate in a public showing and/or review. "I can't thank DANZ enough for supporting me as an emerging artist to make work which is urgent to our times, and for gifting me the space and time to find a process which works for me," she says.
The DANZ Dance Residency is supported by: