Beyond Moving
Film Review
Beyond Moving - Directed by Vikram Dasgupta
Produced: 2019
Reviewed by Chris Connolly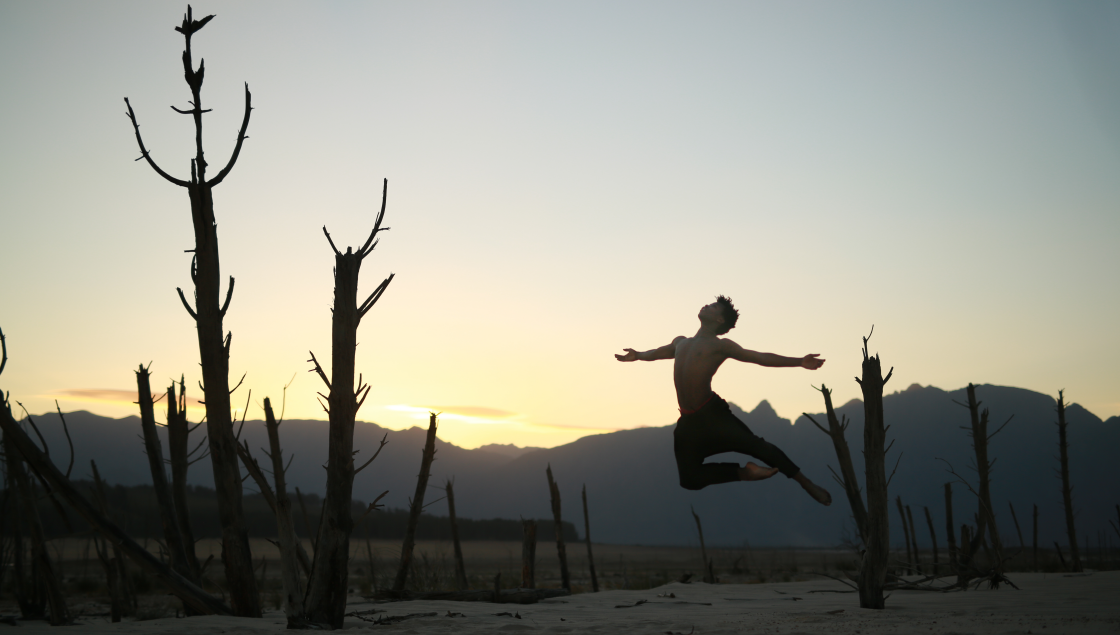 The dreamless streets of Zolani look as if they seldom breed ballet protégés. An African backdrop of alcohol abuse and poverty is the life that was set out before Siphe November, but his path was changed by fierce talent of an art that offered him an alternative future. There is no question Siphe November was always talented, but he wasn't always destined to make it out of Zolani.
Beyond Moving feels like ballet; the flowing classical music throughout the documentary, each scene book ended by countless explorations of Siphe's truly unique movement. Himself challenging the ballet aesthetic, he didn't have dancers he could relate to in his formative years, his older brother didn't understand what ballet meant and the community ostracised Siphe for it. Fiona Sutton, a staunch English dance teacher who expected discipline from children who had nothing to chase, took a young boy away from his mother to audition for Canada's National Ballet School when he was 11. Artistic Director, Mavis Staines, said of seeing footage for the first time, "He took movement to places I have rarely seen before in a child."
Six years into his education as an esteemed student, Siphe revisits his old dance school and the same community that rejected him for being different. There is a feeling of resentment for his roots, passing the place off as somewhere he 'didn't even want to be.' Fiona feels the contrary. "As a teacher you've poured your heart and soul into these beautiful people. I try really hard to be as loving as I can but very often we clash… it actually hurts me. I want to kick his butt and say, 'Come on! You've been given so much, start to give back and start to share'."
He always took things in his step, such as being selected to perform a piece originally danced by Baryshnikov at the opening of Holland Dance Festival, as the only school there no less. Confident in his talent and at one point in the documentary playing down 'hard-work' as a contributing factor, he sees his ongoing journey as being due to his natural gift rather than the product of the environment Fiona helped create.
Craving Siphe's recognition for her role in his beginnings and following success, Fiona's disillusionment grows at their once close relationship. You see her tears roll when he dances at all the contrasting feelings she has; pride, love, regret and frustration. She gave her life's work to ballet and the underprivileged children she knew. What will it take for Siphe to give back to his native community the way she always wished? The absorbing documentary convinces you to question your stance on the narrative and who our hero is. This is ballet after all.
Beyond Moving is a heartbreaking tale of the things we sacrifice for art, the culture behind us and the path we think is ahead. Siphe November wasn't always destined to make it out of Zolani - but with Fiona's love and tutelage, he did.
Beyond Moving screens as part of the 2019 DocEdge Festival
1-8 June, Auckland / 15 & 22 June, Wellington