Article
DANZ
Tempo welcomes Cat Ruka as new Artistic Director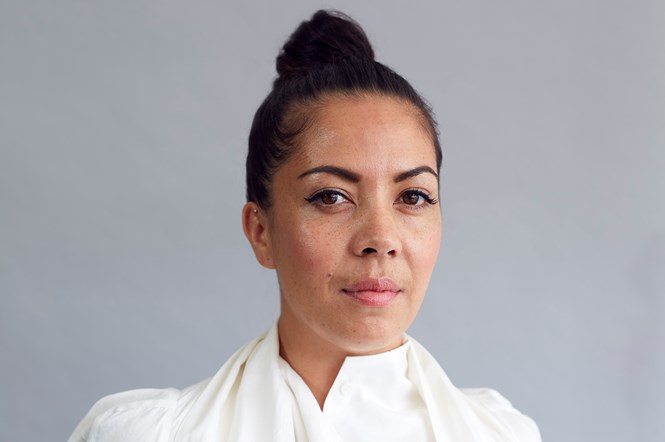 The New Zealand Dance Festival Trust is proud to announce the appointment of Cat Ruka (Ngāpuhi, Waitaha) as Artistic Director of Tempo Dance Festival.
Board Chair Dr Nicole Bassett says this is an exciting new beginning: "We are thrilled to have someone of Cat's experience and stature on board and are excited to see the new directions that Tempo will take."
Cat has extensive and varied experience working in a number of areas within Aotearoa's arts sector, beginning her career as an independent performing artist after completing her Masters of Dance Studies at the University of Auckland. Winning multiple awards in the early stages of her career, Cat went on to tour her work internationally, and attended arts residencies in Auckland, Bundanon, New York, New Jersey, Jakarta and Berlin. After her experiences abroad, Cat brought home a range of tools that helped her to shape a distinct artistic voice, and she continues to create unique work that now encompasses choreography, live-art, installation and film.
Cat is also an award-winning educator and education leader, with ten years of experience teaching dance theory, performance art and interdisciplinary creative practice. Out of her teaching work, Cat developed a strong passion for artist mentoring. Most recently, Cat has mentored rangatahi and developed educational programmes for acclaimed youth organisation, Ngā Rangatahi Toa.
Cat is extremely excited to bring a strong vision and her experience of artistry and artist mentoring to the role of Artistic Director for Auckland's Tempo Dance Festival. She is also currently on the board of Basement Theatre, and is undertaking her Phd in Decolonial Practices for the Arts.
"I am extremely excited to take on the role of Artistic Director for Tempo Dance Festival. I see this role as an opportunity to do transformative work for our country's dance ecology, and to showcase how incredibly rich, resilient and diverse our dance artists truly are."