Subtle Dances by BalletCollective Aotearoa
Auckland Arts Festival
8 April 2021
Bruce Mason Centre, Auckland
Reviewed by Amit Noy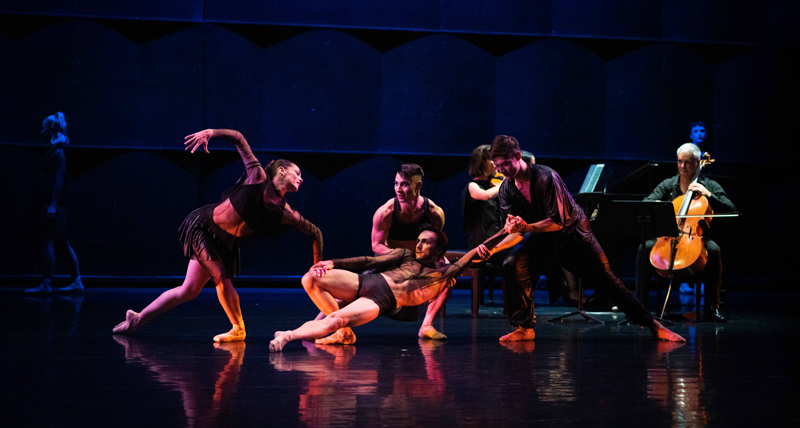 On the 8th of April in Tāmaki Makaurau, after a year-long skirmish with pandemic cancellations and postponements, Aotearoa's newest ballet company made their debut. In Subtle Dances, co-presented with the Auckland Arts Festival, BalletCollective Aotearoa offered a triple bill of new work by three Pākeha New Zealand choreographers, with live accompaniment by the NZTrio.
BalletCollective Aotearoa is the lovechild of founding Artistic Director and Producer Turid Revfeim. Her resilience, creativity and warmth infuses every dégagé. To found a new company in Aotearoa's financially parched dance landscape is a mammoth task, and Revfeim deserves busloads of gratitude and congratulations from all of us. In thoughtful, intergenerational celebration, BalletCollective Aotearoa asks: how can we honour the ancient, dagger-point rigour of classical ballet with respect, generosity, and imagination?
Since its inception 500 years ago in the courts of Italian and French monarchs, classical ballet has been infatuated with baroque and unforgiving embodiments hewn from clear distinctions of wrong and right. To dance ballet today is to carry in your soma a history as cavernous and formidable as a Gothic cathedral. On Thursday night, it was a thrill to witness the passion and humility with which BalletCollective Aotearoa enlivened their art. In a form that often drinks liberally from the staid flagons of hierarchy and prestige, the curiosity and joy of Subtle Dances was a gift.
For the company's inaugural season, Sarah Knox, Cameron McMillan, and Loughlan Prior have each collaborated with the Collective's dancers to create three world premieres. Each work is accompanied live by the NZTrio (Amalia Hall, Somi Kim, and Ashley Brown). Kim, Hall, and Brown's effervescent mastery illuminates the dance, seeping into our eardrums with gleaming spirit.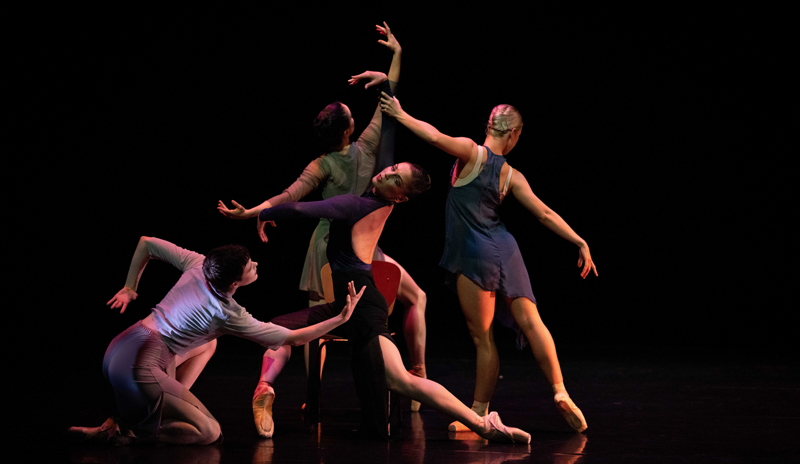 The night opened with Last Time We Spoke, with choreographic direction by Sarah Knox and music by Rhian Sheehan. A "contemplation on absence, memory, and joy", Last Time We Spoke rode the jejune breeze of unequivocal tenderness. Cameron McMillan's Helix struck a keen chord, with clear choreographic focus piercing through the rapids of John Psathas' roiling score. Subtle Dances by Loughlan Prior closed the night on a playful precipice. Their choreography of undulating hips and quivering petit allegro was stitched delicately onto Claire Cowan's grand, buoyant score. Prior jigsaws together steps from a variety of eras and styles with queer mischief, and ensconce these puzzles among broad, cleansing passages through space.
It is the dancers of BalletCollective Aotearoa that are Subtle Dances' beating heart. They are a refreshingly heterogenous gathering—new graduates perform alongside living legends such as Abigail Boyle, and classically-trained performers share the stage with peers from the contemporary dance community.
I remember Tabitha Dombroski's legs shooting sideways with the deft ease of poignards, and the soft luxury of Björn Åslund's presence, whose dancing is bathed in defiant, purring idiosyncrasy. When she's onstage, Abigail Boyle holds us all violin-string taut—the sheer heft of her charisma runs you over and leaves you breathless. William Fitzgerald moves in a syrup we cannot see, and Medhi Angot's line is so precise it could chop carrots.
All the performers are exceptional. They churn waves of joyful brio and send them outwards, for our grateful reception. Thank you Turid Revfeim and the entire rōpu of BalletCollective Aotearoa for your subtle dances of discipline and love.