Magnificent Remains
DANCE PLANT Collective
Saturday 19 June 2021
Lot23, Auckland
Reviewed by Lauren Sanderson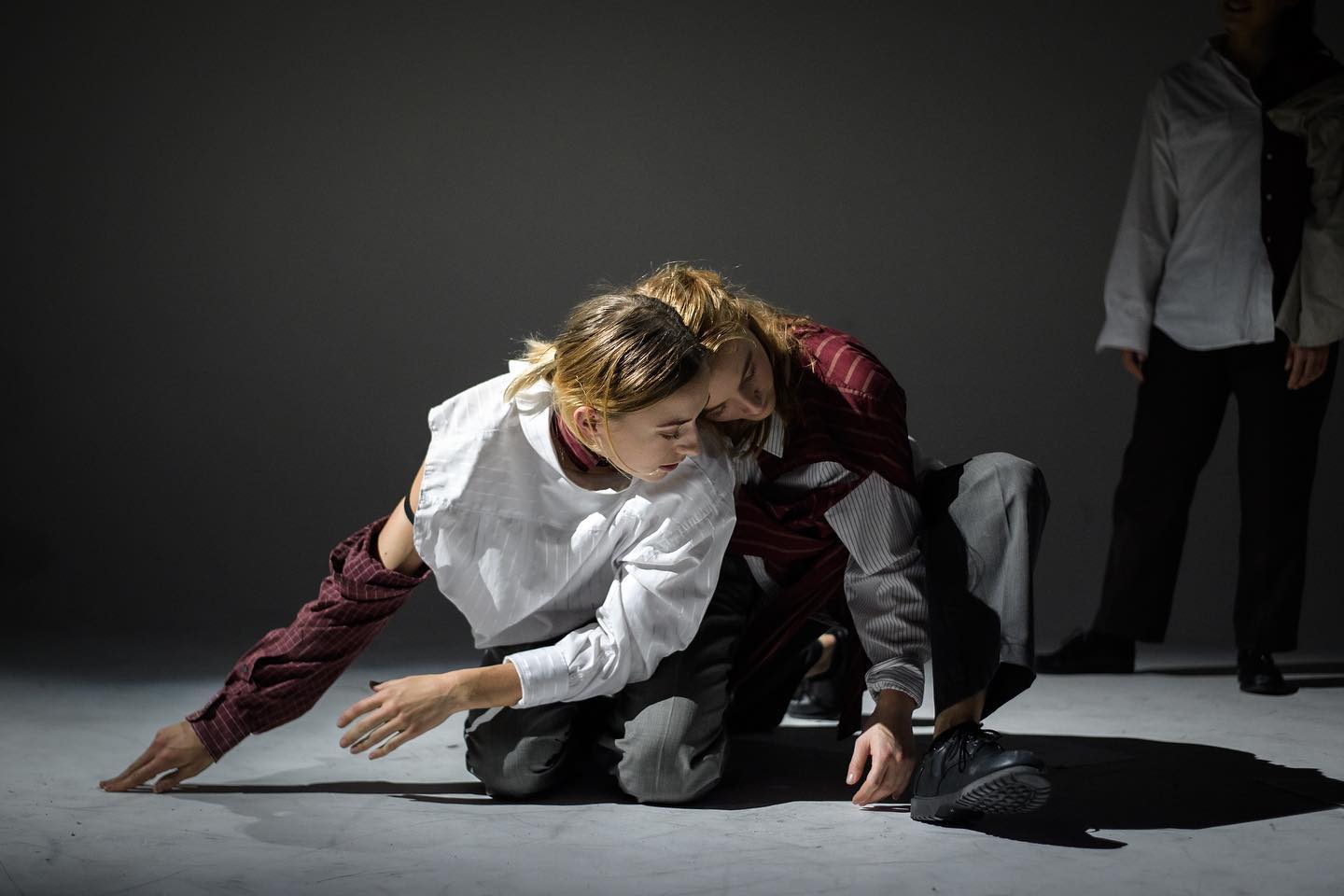 Magnificent Remains is a contemporary dance theatre work that explores the idea of surrealism, taking inspiration from surrealist pioneers and artists, delving into the potential of the creative mind and body. It's a powerful piece that blurs the lines of black and white and leaves you wanting to free your subconscious.
Choreographed by Brittany Kohler in collaboration with Dance Plant Collective, a performance group that creates politically challenging and transformative work. As Magnificent Remains is 90% improvised movement, Kohler more so choreographed a variety of dance experiments in the space, exploring the idea of surrealism through spontaneous and impulsive movements, which the talented dancers brought to life (Natasha Kohler, Faasu Afoa-purcell, Neža Jamnikar, Amber Liberté, Miriam Eskildsen, Jacob Reynolds, Tui Hofmann and Bella Wilson)
As we entered the studio at Lot 23, the piece had already begun. The dancers were crawling and moving across the space with perfectly balanced glasses filled with red wine on their backs. Soon the tempo of the movement changed as the performers navigated their way around the set weaving intrinsically throughout one another before chaotic impulsive gestures and movements took over.
Although as mentioned the work was predominantly improvised, it still consisted of group choreography that would then break out into multiple duets and solo movements that were extremely dynamic and fast-paced. The performers fed off each other's energy to create new and engaging movements that were playful and captivating, creating an almost dream-like state where logic doesn't exist and boundaries are broken.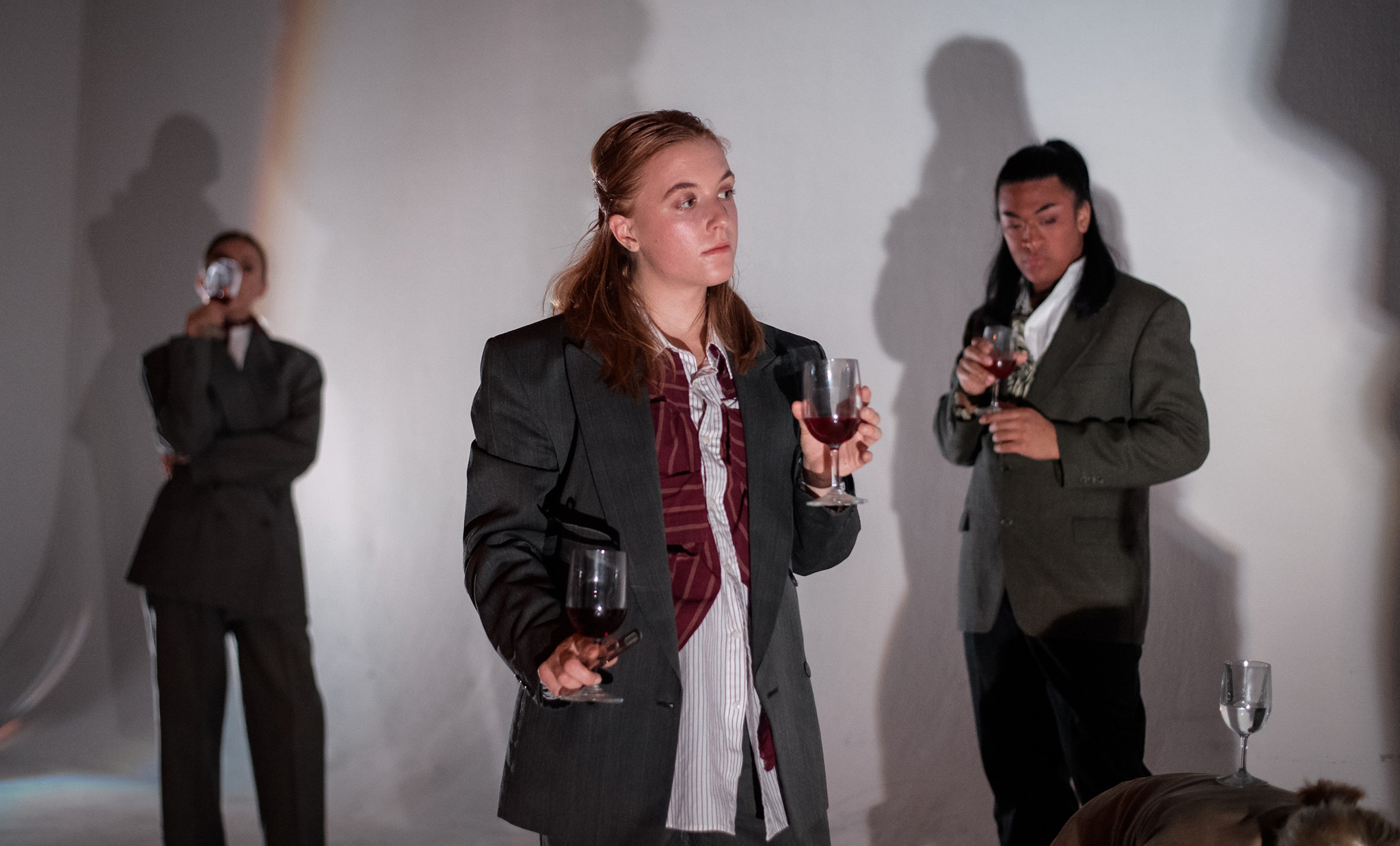 You can tell that the relationships between the dancers are truly genuine and it was great to see the different dynamics form throughout the show. It was mesmerising to see the bizarre human interactions come to life for the first time, knowing that the next time this performance happens this moment is going to be completely different from the last.
The multiple different layers to the performance blurred into one and it was quite easy to get lost amongst the chaos, but maybe that's what Kohler wanted—for us to get consumed and sucked into the juxtaposition of distant realities.
The costume designed by Zoë McNicholas was a work of art in itself, using oversized suits that had other parts of people's clothing sewn into them, playing with the juxtaposition of imagery. The music composed by James Risbey and lighting design by Paul Bennett really complemented the choreography and captured the art of surrealism.
Magnificent Remains challenges the norm by activating the unconscious mind through movement-based imagery and opening up your imagination to the world of surrealism, a world that we should all explore a little more.
Images by Jinki Cambronero