Reviews
DANZ
Graduation Season - Innovation
New Zealand School of Dance
21 November - 1 December, Te Whaea National Dance & Drama Centre, Wellington
Reviewed by Leah Maclean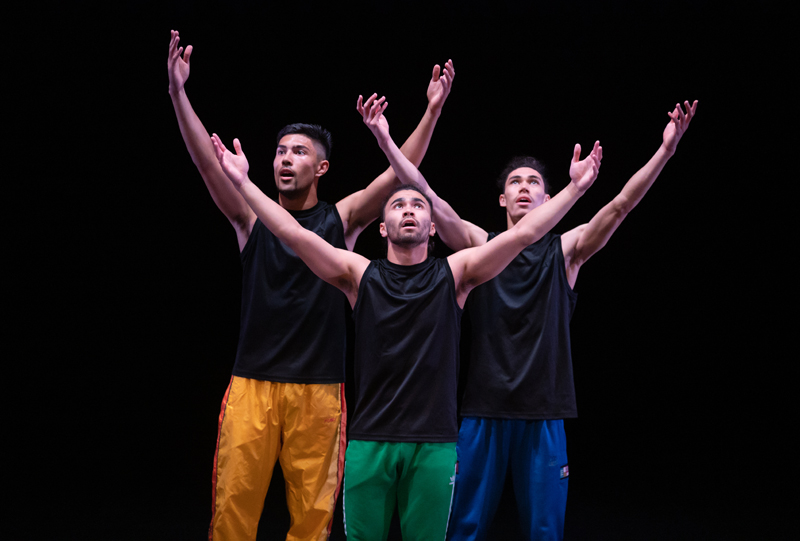 The third year New Zealand School of Dance (NZSD) Contemporary students celebrated their graduation and three years of hard work with Innovation, a diverse programme of six contemporary dance works.
E Tolu, was a choreographic collaboration between Victoria Columbus (NZSD tutor) and the three featured dancers; Chris Clegg, Braedyn Humphries, and Laifa Ta'ala. Opening with the commanding sound of the conch shell (blown by Ta'ala) E Tolu provided a strong start to the programme. The work, which premiered at the 2018 Pacific Dance Festival, wasn't distinctly contemporary with its clever fusion of hip hop, Pasifika, street, and hint of Latin dance. Using one another's energy and movement discipline, the performers displayed a beautiful chemistry on stage and brought engaging character to the work. Each danced exquisitely, but it was Clegg who was the bright beacon of light; moving like water with stunning fluidity in his long and agile limbs, his future as a dancer is promising.
With a shrieking soundtrack by Iannis Xenkis and restless, uniformed movement, Huang Li's (Cloud Gate Dance Theatre of Taiwan) Wicked Fish was a showstopper. With rapid sequences and technical duets there was no reprieve for the 12 young dancers in this work, but as demanding as it was, they did not falter. Dancers fell in an out of militant sequences and then seeped back in, trying to seek individualism only to slide back into conformity. The work was desperate, mad, and affronting, and the aesthetic of Stanley Kurbrick's The Shining came to mind. Wicked Fish was an intense and demanding journey but a choreographically pleasing one all the same.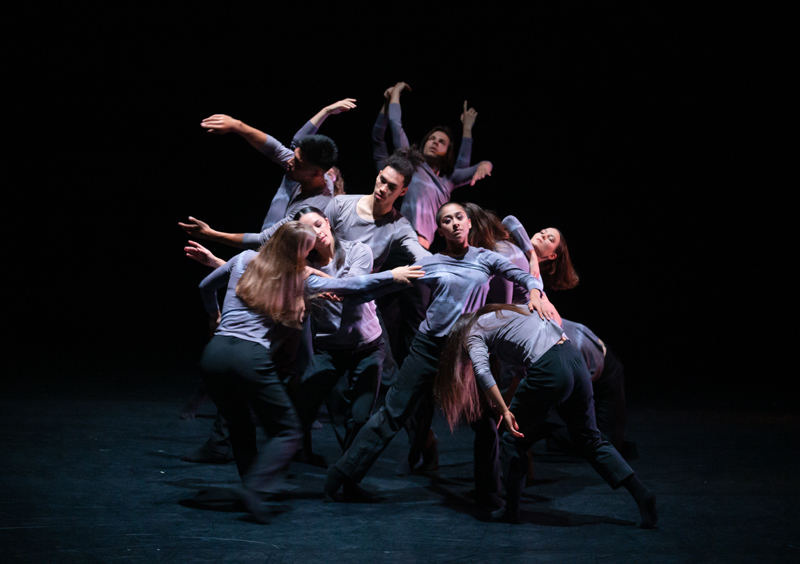 Huri Koaro (Inside Out) choreographed by Gabrielle Thomas allowed one to catch their breath following the organised chaos of Wicked Fish. Nine women took the stage dressed in striking white tunics, looking the picture of discipline. Huri Koaro was drawn out and somewhat static, but the way Thomas drew together Māori myth, traditional Māori and contemporary dance gave the audience something mesmerising. The women on the stage created gorgeous silhouettes and tight movement as individuals and as a collective, but it was Ngaere Jenkins who commanded the most attention with her strong stance and powerful gaze.
My mathematician friend who joined me for this programme found fondness for Adam Barruch's It's Written in the Walls. There was certainly a mathematical precision in the sweeping lines of this group work which I likened to a game of Tetris. The dancers locked into the movement and one another effortlessly, like a metachronal rhythm. The end of the work was like a punch to the gut, solid and raw - the music stopped and the lights went out, and the last thing heard was bodies hitting the floor. A fierce conclusion to an impressive piece.
Kia Jewell and Braedyn Humphries danced in Lauren Langlois' Static, a convulsive hair-dance. The work was filled with angst and varying emotional states. Jewell and Humphries vibrated through the repetitive work and fanned out their glorious manes of hair to dramatic effect. It was a fanatical and odd experience.
The evening concluded with Damien Jalet's Les Médusés, a 12 person piece which thrived on ritualism and pattern. The hypnotic music and intertwining movement was captivating. The costumes, made up of white lengths of rope, were somewhat of a distraction but nevertheless created an excellent visual.
It's always fascinating to see the next generation of dancers dance their hearts out on the stage, and to see the potential of their capable bodies.