Resource
DANZ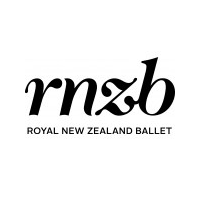 Workshops now available
We offer workshops which support teachers and students in their preparations for NCEA dance. Specialist, day-long workshops extend the students learning and assist them in creating new works, in accordance with the NCEA syllabus.

Day-long workshops cost $150.
Contact Chloe Bishop, RNZB Dance Educator chloeb@rnzb.org.nz to discuss possible dates and course content.
Resources
To purchase NCEA resources, and for all enquiries, please email education@rnzb.org.nz or contact RNZB Education, Community & Accessibility Manager Pascale Parenteau, 021 678 521

NEW – Electronic versions now available
If you are a teacher who has already purchased a hard copy of any of our resources, you can now purchase an electronic version at the special price of $10 per resource. These can only be purchased by contacting education@rnzb.org.nz or pascale@rnzb.org.nz
Our Salute NCEA Resource – $125
Written by Jan Bolwell, the resource introduces two contemporary works by New Zealand choreographers Andrew Simmons and Neil Ieremia.
Dear Horizon and Passchendaele were first performed in 2015 as part of the Royal New Zealand Ballet's Salute programme, a ground-breaking collaboration with the New Zealand Army Band commemorating the centenary of the Gallipoli landings.
The resource aligns with NCEA Dance levels 1, 2 & 3, for both Internal and External Achievement Standards. It can also be adapted for a junior secondary school dance programme.
*Additional related reading: RNZB Salute Classroom season resource – available here
Milagros NCEA Resource – $60
The kit contains two DVDs and a booklet.
An ideal resource for use in External Achievement Standards Levels 2 & 3.
Milagros is an award-winning work created for, and performed by RNZB dancers, by Javier De Frutos.
The DVDs feature interviews with choreographer Javier De Frutos, ballet mistress Turid Revfeim, and dancer Lucy Balfour. A six-minute excerpt from Milagros is for use in the external assessment AS 90297/AS 91211. The booklet is a comprehensive written analysis of Milagros designed to thoroughly prepare students for the external assessment. It is divided into eight sections: History, The Choreographer, Choreographic Process, Milagros Choreography, Production Technology, Features of Contemporary Ballet, Question Sheet (for use with DVD #1) and Sources (for further reading).
The Anatomy of a Passing Cloud NCEA Resource – $80
An ideal resource for use in External and Internal Achievement Standards Levels 1, 2 & 3.
The Anatomy of a Passing Cloud is Javier De Frutos's gift to New Zealand. Its commission coincided with the ten year anniversary of his first piece for the company and RNZB's 60th birthday. It explores Pasifika imagery and movement, and is a vibrant celebration of our unique and joyful culture.
The kit, containing two DVDs and a workbook, is ideal for the following External Achievement Standards:
Level 3: 91594 – Analyse a dance performance
Level 2: 91211 – Provide an interpretation of a dance performance with supporting evidence
Level 1 (simplified): 90861 – Demonstrate understanding of a dance performance
It is ideal for the following Internal Achievement Standards:
Level 3: 91589 – Choreograph a dance to develop and resolve ideas, 91590 – Perform a solo or duet dance, 91591 – Perform a group dance, 91592 – Perform a repertoire of contrasting dances.