COVID-19 Operational Framework for New Zealand Dance Business and Community Dance Facilities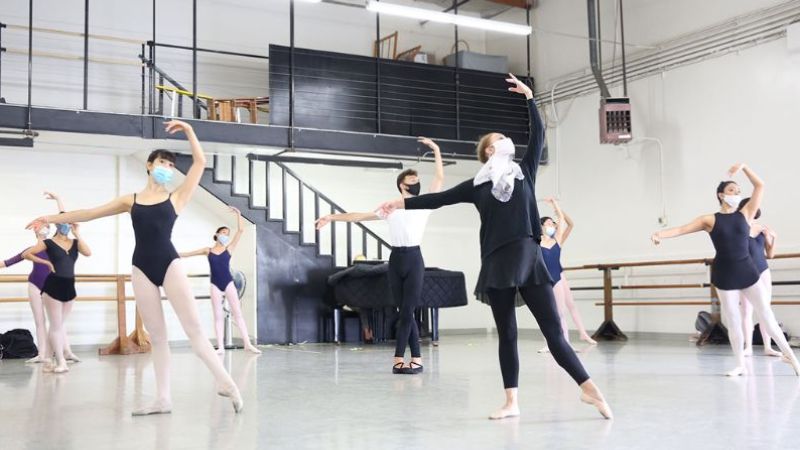 This document is designed to provide a framework for managing risks associated with COVID-19 within dance business and community dance facilities in New Zealand. It contains recommendations that align with New Zealand Government guidelines and requirements for COVID-19 Alert Level 2 management that are evidence based and that follow a risk-minimisation model. It incorporates recommended protocols for reducing community transmission risk and additional controls that need to be considered to enable dance facilities to remain open at Alert Level 2. This is a working document that will continue to evolve to ensure recommendations meet the latest research related to COVID-19 protocols and safe interventions.
Produced for dance sector use by DANZ (Dance Aotearoa New Zealand) with reference to Framework for Exercise Facilities by Exercise Association of New Zealand. This document has been updated in consultation with WorkSafe New Zealand.
UPDATE 9 NOVEMBER 2021:
COVID-19 Protection Framework

As readers will be aware, the Government has announced that the new COVID-19 Protection Framework will be activated in Auckland once all three Auckland DHBs reach the 90% double vaccination target, with the remainder of the country to follow when the 90% target is achieved elsewhere. The new "Traffic Light" system comprises three settings – red, orange and green – and features the use of vaccine certificates as an additional tool in combating the spread of COVID-19. At all three levels, businesses, retail and public facilities will generally be accessible to vaccinated people. Businesses, events, community and other organisations may legally choose to implement a vaccination entry requirement for clients. Those electing not to request proof of vaccination will be required to operate with strict limits on capacity and spacing, and may need to close under the Orange and/or Red levels.

Further government information on the three levels of the framework is set out at https://covid19.govt.nz/alert-levels-and-updates/covid-19-protection/ with more detail due to be released. References in the framework to settings for "Gyms" presently apply to all exercise and dance facilities, however DANZ is seeking government clarification and engagement on other operational aspects of the framework still under development which may be of relevance to the dance sector.

COVID-19 Alert System

The current 4-level COVID-19 Alert System will continue to apply in the meantime until the new COVID-19 Protection Framework comes on stream. All Indoor exercise and dance facilities in Alert Level 3 locations must remain closed until their region moves to Alert Level 2. Some limited outdoor exercise and dance activities are, however, permitted with number restrictions under the Government's 3-Step roadmap for easing out of Alert Level 3.

DANZ is working with Exercise NZ on lobbying for the logical addition of exercise and dance facilities to be included for opening under Level 3/Step 3 along with hospitality and event operators who are permitted to open with a limit of 50 people under the 3-step roadmap. We will communicate any movement in this direction to the sector as soon as it is known.

For the time being our COVID-19 Operational Framework for New Zealand Dance Business and Community Dance Facilities remains applicable with some recent updates.

Good to know...