Touch Compass Celebrate 25 Years with Performing Arts Festival /rītaha/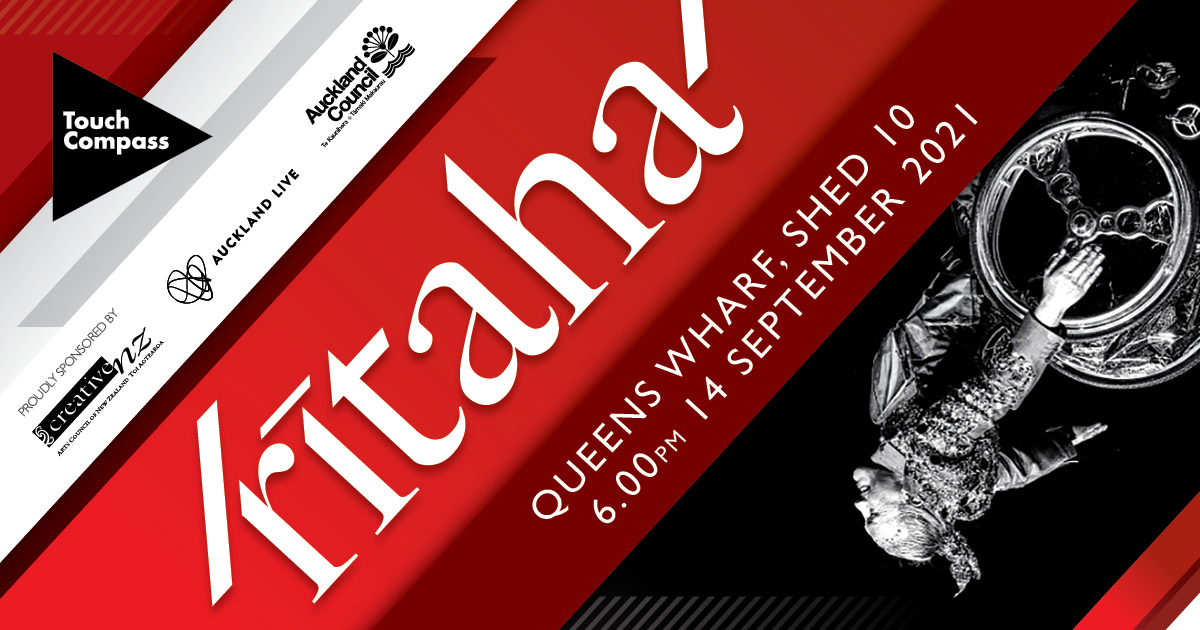 Join Touch Compass as they celebrate their 25th Anniversary on 14 September in Tāmaki Makaurau for an exciting evening of groundbreaking performance honouring the past, present and future: /rītaha/.

/rītaha/ is a performing arts festival of digital works, tactile installations, improvised and choreographed dance, innovative theatre and thrilling aerial performance, featuring new work from the multi-award-winning artists Lusi Faiva, Rodney Bell and Suzanne Cowan, as well as showcasing many other fantastic established and emerging artists.

/rītaha/ aims to honour accessibility as well as art. The event will have sign language interpretation; live audio description through headsets; theatre performance incorporating audio description into the script; braille programs for a seated theatre piece; accessible signage; haptic elements; a quiet breakout space; gender neutral toilets; and to ensure everyone can access the event, /rītaha/ will be free/pay-what-you-can. There will also be a food truck and a bar to keep people sustained over the course of the evening.

General Manager of Touch Compass, Jon Tamihere-Kemeys, says, "It's an exciting opportunity to reconnect the whānau of Touch Compass and give a platform for extraordinary artists."

Ka mua ka muri: /rītaha/ celebrates the past, heralding Touch Compass's future, integrating multidisciplinary work into Touch Compass's programming, inviting disabled and non-disabled artists from other creative disciplines into the Touch Compass korowai.

Founding member Rodney Bell says "I was introduced to dance through Catherine Chappell - Founding Artistic Director, in the early 90s and become a founding performing artist for Touch Compass Dance Company. The experiences with Touch Compass always enhance the artist I am today, a movement voice I wouldn't have without Catherine and Touch Compass. I now envision to pass on the mana-power that I've learnt to emulate what Touch Compass has done for me. Touch Compass has captured and enhanced many artists who identify through the lens of disability and I'm so proud to be one of them. Ka Mau te Wehi Touch Compass."

/rītaha/ - to lean on one's side, in te reo Māori - describes the action disabled people take to be part of society. Touch Compass celebrates the true meaning of tangata mana whaikaha - people of power and presence pursuing strength. They break down physical and psychological barriers so all people who have a passion for the arts have a platform to express it, bringing together Pasifika, Māori and disability-led artistry.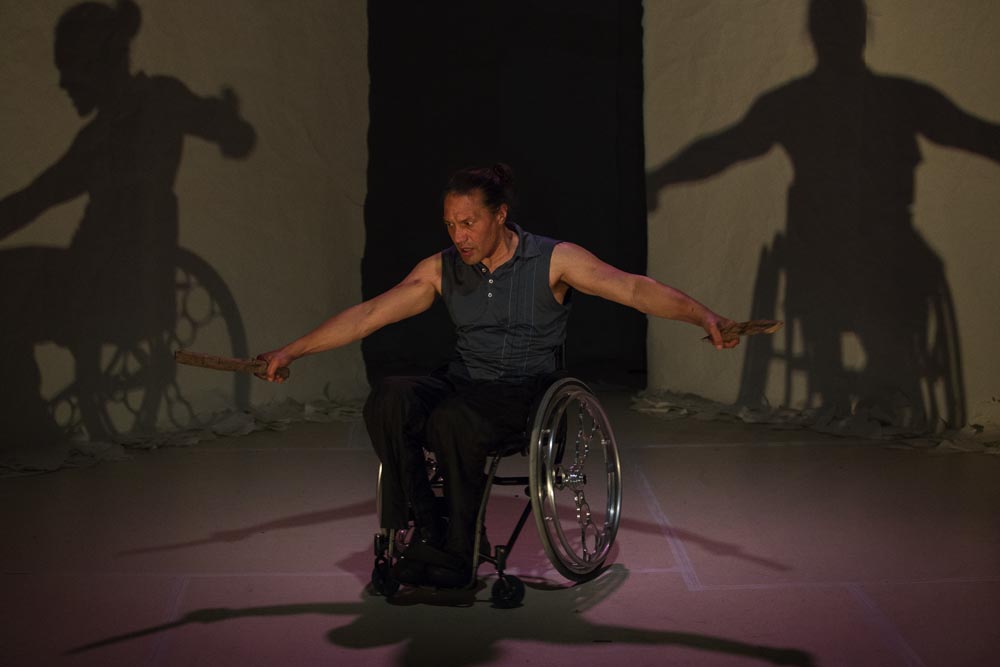 Rodney Bell - MEREMERE - Movement of the Human