News
DANZ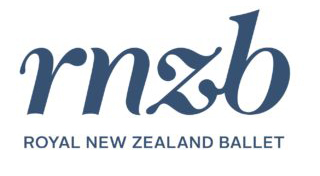 23 March 2020 immediate release
The Royal New Zealand Ballet suspends all rehearsals, performances and community events
The Royal New Zealand Ballet has suspended all rehearsals, performances, education and community activities until the spring.
The RNZB's Venus Rising programme, which was to have premiered in Wellington on May 29 and tour to Auckland, Christchurch, Dunedin, Napier, Tauranga and Palmerston North will now be postponed until August and September 2020. It will replace our new production of Dangerous Liaisons by award-winning choreographer Annabelle Lopez-Ochoa, with designs by Tatyana van Walsum.
Dangerous Liaisons will no longer be included in the Royal New Zealand Ballet's 2020 Season and our intention is to include it in a future season. The Ryman Healthcare Season of The Sleeping Beauty, due to open in Wellington on 29 October and tour nationally through until 12 December, remains unaffected at this stage.
Artistic Director Patricia Barker and Executive Director Lester McGrath would like to thank the RNZB's family of supporters for their many messages of concern and goodwill. The continued good health of our artists, staff and audiences is our priority and we look forward, with optimism, to returning to theatres around Aotearoa in the spring.
RNZB subscribers and individual ticket holders for Venus Rising and Dangerous Liaisons will be contacted directly by our ticketing staff to discuss options for returns, exchanges, donations and refunds. We are currently working through the ramifications of this process with our colleagues at venues and ticketing agencies and at this stage expect to be in touch with all ticket holders during the week of 20 April.
We remain committed to sharing our work with as many people as possible. At this time when our physical worlds are, of vital necessity, fenced in, we will always seek to open a window and give you an escape into the beautiful world of the living arts.
For further information contact: Jeremy Brick, RNZB Media Communications Manager
jeremy@rnzb.org.nz / 021 244 4450