News
DANZ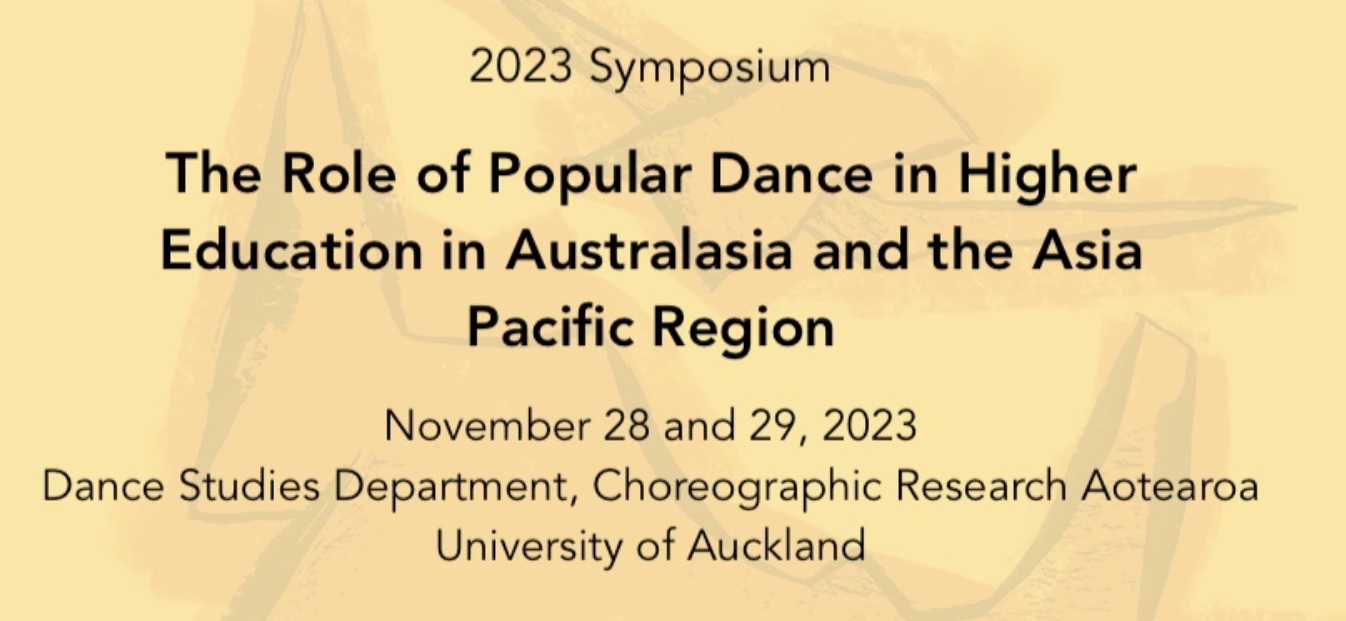 The PDF of the Call for Papers can be downloaded here.
Call for Papers - Deadline 21 May 2023
In this localised / regionalised in-person special topics symposium, we are seeking to think and move through the role that popular, social, and vernacular dance plays (or does not play or only marginally plays or should ideally play) in higher education institutions in the Australasian as well as the broader Asia Pacific region, and to further reflect (on) the reality of how our dance communities interact as well as how our dance scholars interact in between and across these areas. READ MORE.