Blog
DANZ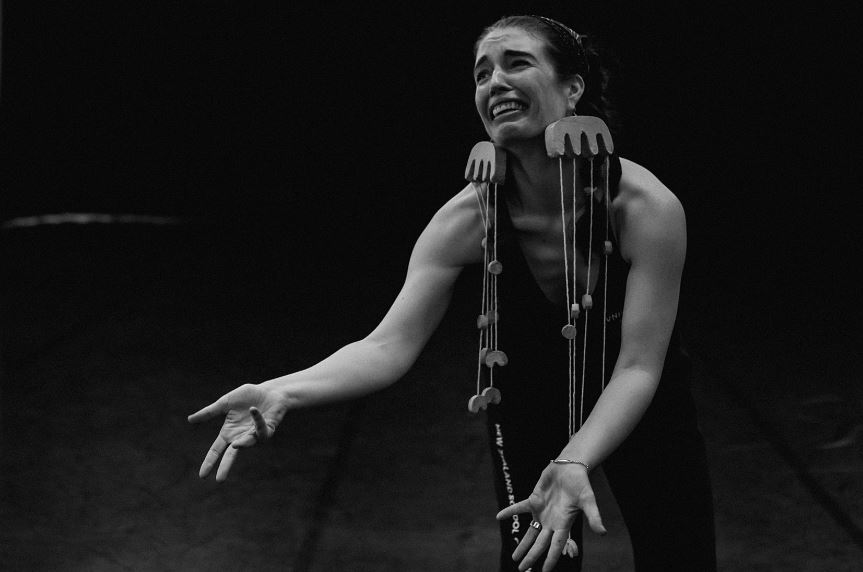 Self-isolation is hard. Art can help everyone. Artist in Residence is an immersive podcast series made in collaboration with ten New Zealand artists across theatre, music, poetry and dance. Each artist has made you a 15-minute personalised performance to help with one thing you might be feeling in isolation.
Sarah Foster-Sproull is an acclaimed choreographer working in New Zealand and internationally. She is the Artistic Director of Foster Group Dance (ORCHIDS) and Creative New Zealand's Choreographic Fellow for 2017-2019. Sarah has choreographic relationships with Footnote New Zealand Dance, The Royal New Zealand Ballet Company, Tamsyn Russell and DanceBase (Edinburgh), Guangdong Modern Dance Company (China), T.H.E. (Singapore), and VOU (Fiji). To date, her choreographic work has been performed in New Zealand, Singapore, China, Britain, Ireland, Scotland, Canada, and Fiji.
Sarah is a Senior Lecturer in Dance Studies at the University of Auckland. She holds a Masters in Dance Studies from the University of Auckland with a focus on dancer-centred choreographic leadership. Her choreographic research traverses large scale works for up to 35 performers, to intimate performances involving one or two dancers. In her previous career as a performer, Sarah was a founding dancer and choreographer of The New Zealand Dance Company, and additionally danced for kiwi legends Douglas Wright, Malia Johnston, Michael Parmenter, and Raewyn Hill.
Artist in Residence: Sarah Foster-Sproull
The Forest of Hands
Sarah has created The Forest of Hands, an audio performance for lockdown, to listen to when you need to retrace touch.
Listen in a corridor, with a little space to move.
This episode is available on Apple Podcasts, Spotify, Soundcloud, our RSS feed and right here.
If you're listening from mobile, Apple, Spotify and Soundcloud are preferable to the below player (as the sound won't cut out when your phone goes to sleep!)
We recommend headphones.