Reviews
DANZ
St James Theatre
Wellington
26 October 2023 - Hansel and Gretel
13 October 2023 - Platinum
Reviewed by Brigitte Knight

As their 70th year anniversary draws to a close the Royal New Zealand Ballet wraps the celebrations with a one-night-only gala and a national tour of Loughlan Prior's triumphant 2019 success Hansel and Gretel. For any arts organisation to reach such a milestone is something very special, and from grassroots beginnings the Royal New Zealand Ballet has grown into a versatile, sophisticated, and dynamic company with a repertoire of classical and contemporary works, national and international touring, film and television appearances, and a long line of passionate and selfless dancers, creatives and directors who have worked ceaselessly to ensure the company's success. One of the company's brightest stars, leading artist, kaumātua, and beloved friend Sir Jon Trimmer KNZM MBE passed away on the day of the Hansel and Gretel season premiere; his legacy and contribution to the Royal New Zealand Ballet and the arts in Aotearoa could not have been more profound, nor more poignant.
As the Royal New Zealand Ballet begins its Christmas season and final tour of its 70th year, company members and audiences alike may take the opportunity to appreciate and celebrate our beautiful national ballet company, a treasure that Sir Jon Trimmer played such a crucial part in cementing into the landscape of performing arts here in Aotearoa.
HANSEL AND GRETEL
Choreography: Loughlan Prior
Composer: Claire Cowan
Costume & Set Design: Kate Hawley
Lighting Design: Jon Buswell
Visual Design: POW Studios
Conductor: Hamish McKeich, Orchestra Wellington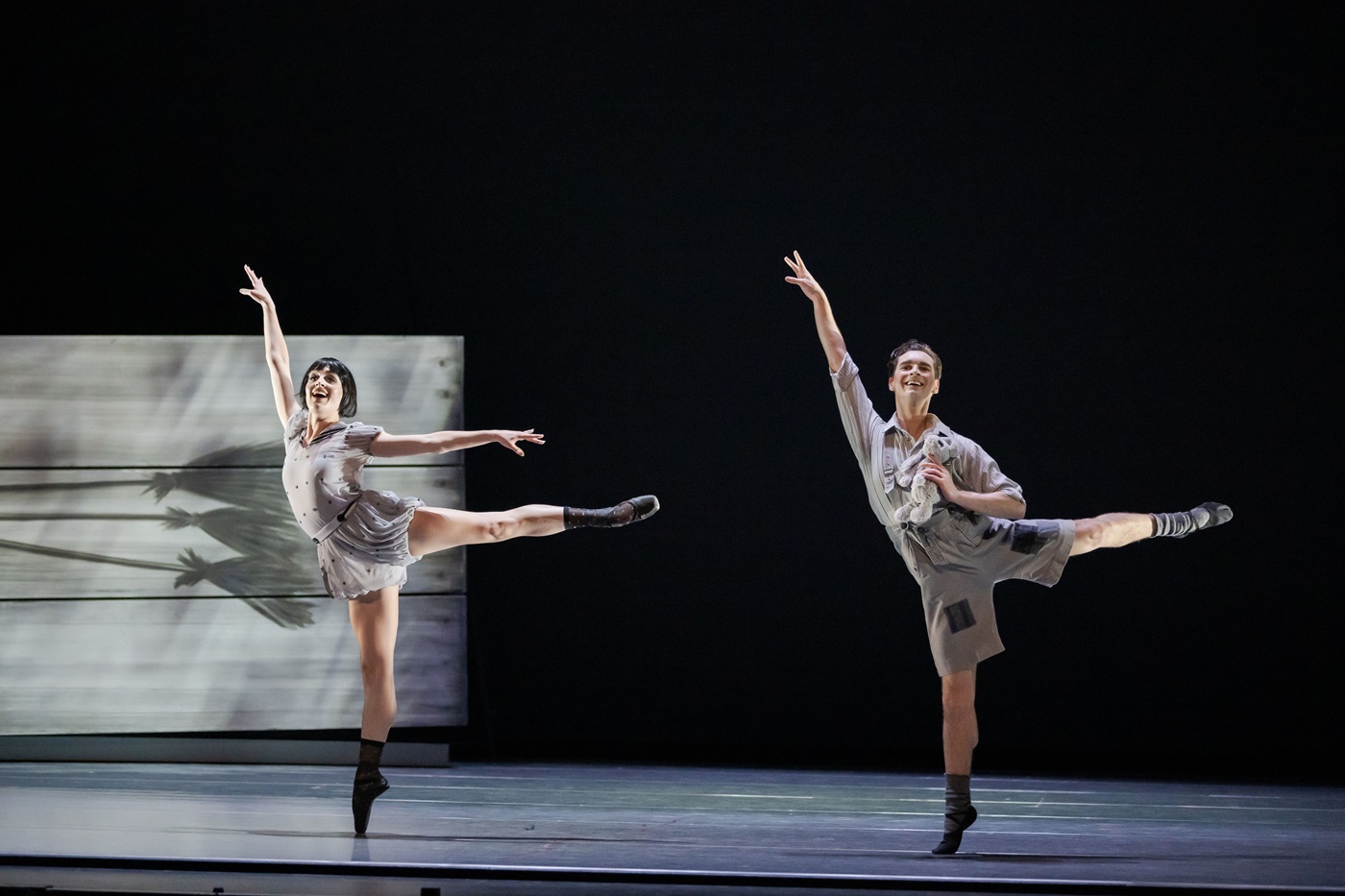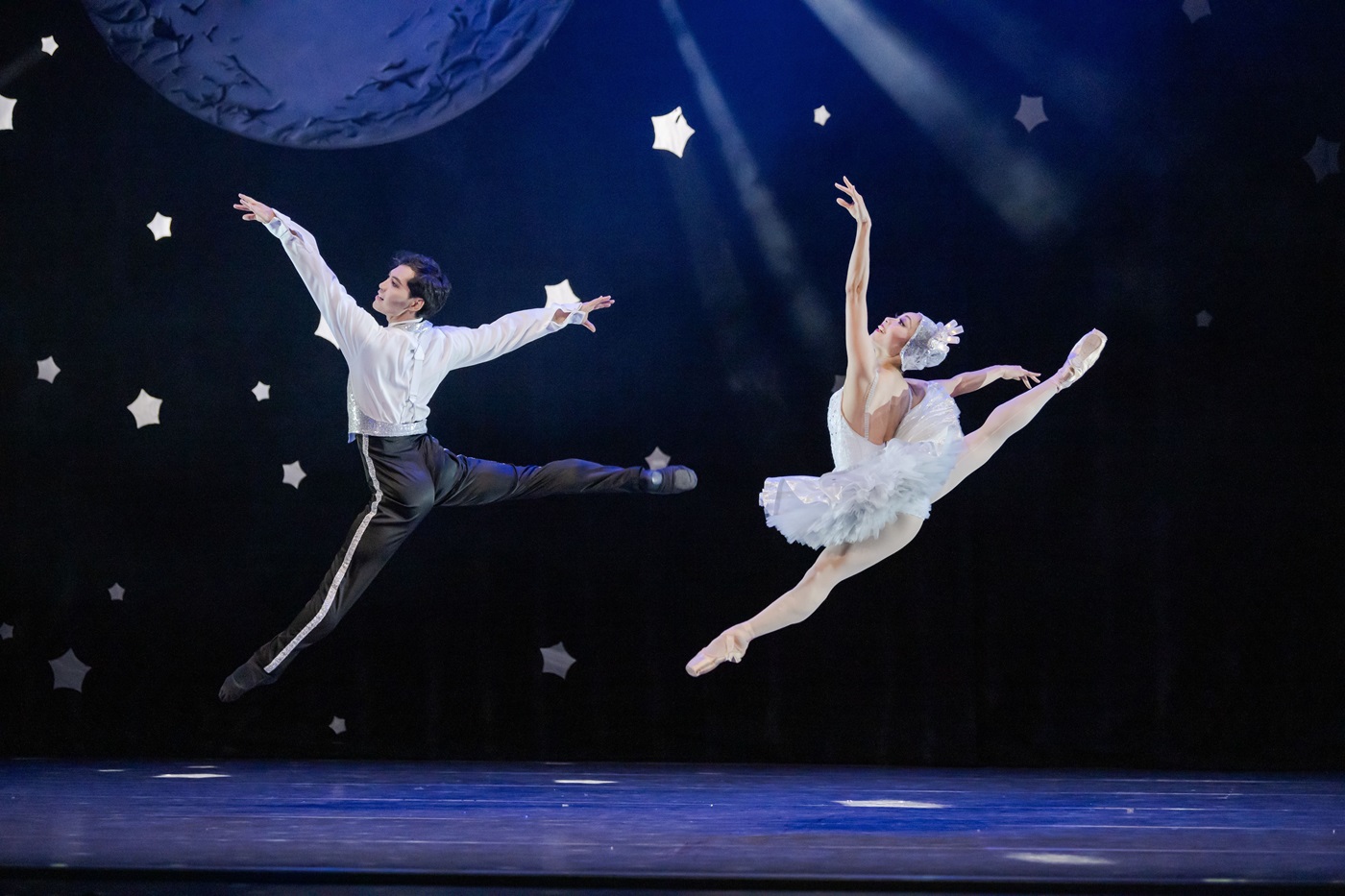 On opening night the Royal New Zealand Ballet dedicates their performance to the memory of Sir Jon Trimmer, with a brief but emotional statement and a minute's silence before the show begins. Jonty's presence is especially strong in Hansel & Gretel (choreographer Loughlan Prior's first full-length ballet), and Prior attributes his skilful character development and realisation to knowledge learned through many years of working together on a variety of projects.
Hansel & Gretel is a rich and delightful production boasting fully realised and completely original fairytale worldbuilding. Underpinned by a carefully considered and deliberate aesthetic, the colour palette, stylised design, and meticulous integration of production elements offer the audience a complete experience – a signature of Prior's recent work. Set in the 1920s silent film era, drawing on music hall vaudeville, cinematography, and fashion, and a spirit of creativity and innovation, Hansel & Gretel uses three tonal states; monochrome for the everyday world, blue for the forest, and garish technicolour for the realm of the Witch. Cinematic transitions from real life into the world of the ballet are extended through interplay between layered gauzes, animation, and shadow, and effortless synthesis of design by Kate Hawley, lighting by Jon Buswell, and visual design by POW Studios, providing tangible connections with Prior's utilisation of time and proportion as choreographic devices. Claire Cowan's lively, narrative score performed by Orchestra Wellington conducted by Hamish McKeich achieves similar synthesis with Prior's choreography; one of the major benefits of the artists working together from early in the creative process. Cowan's music strikes a pleasing balance between feeling fresh and contemporary, and remaining accessible for classical choreography. Similarly, Prior's new fairytale world offers relatable parameters without assembling a pastiche of over-used tropes; this intelligent approach gives plenty of space for humour and surprises.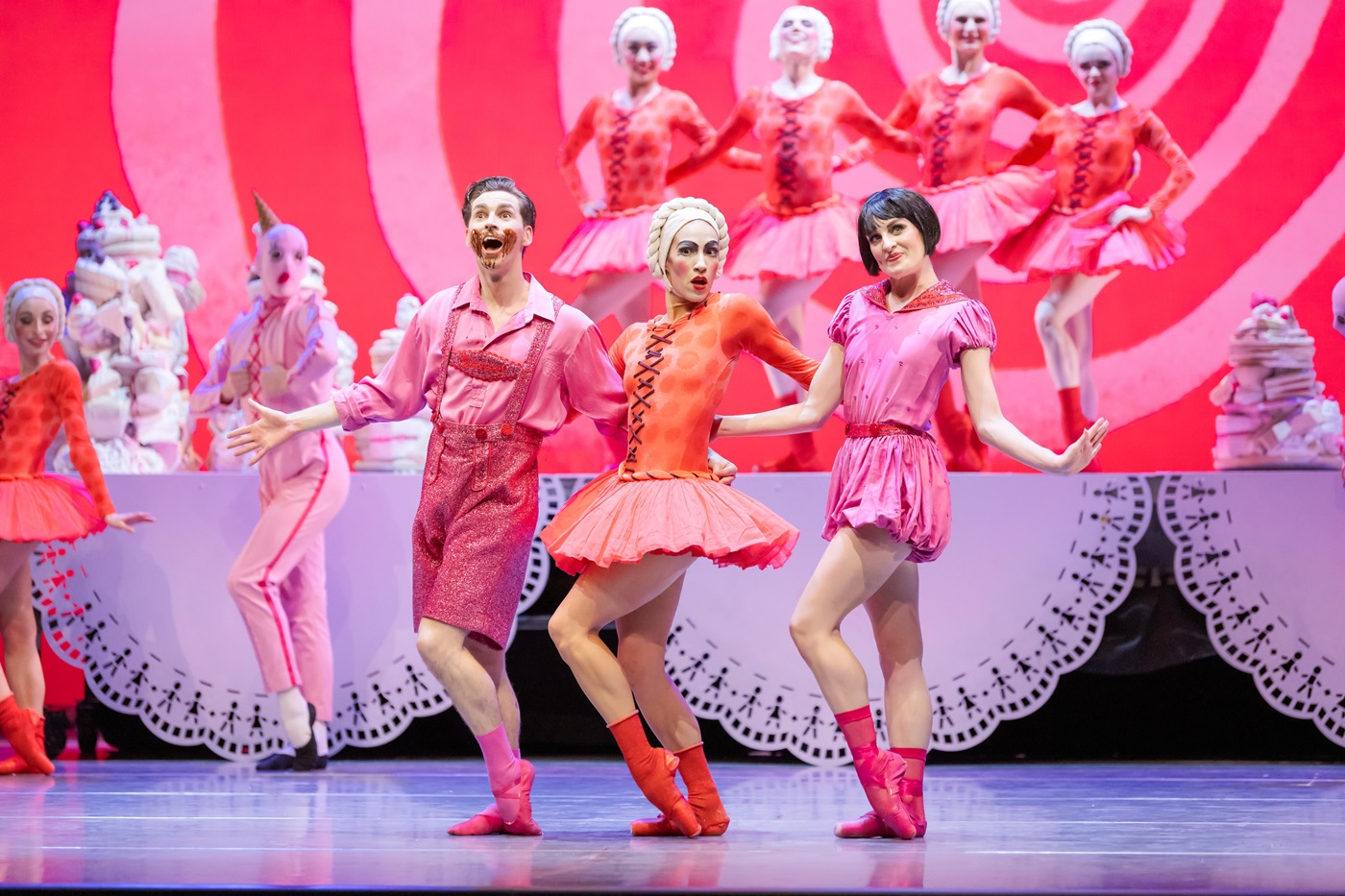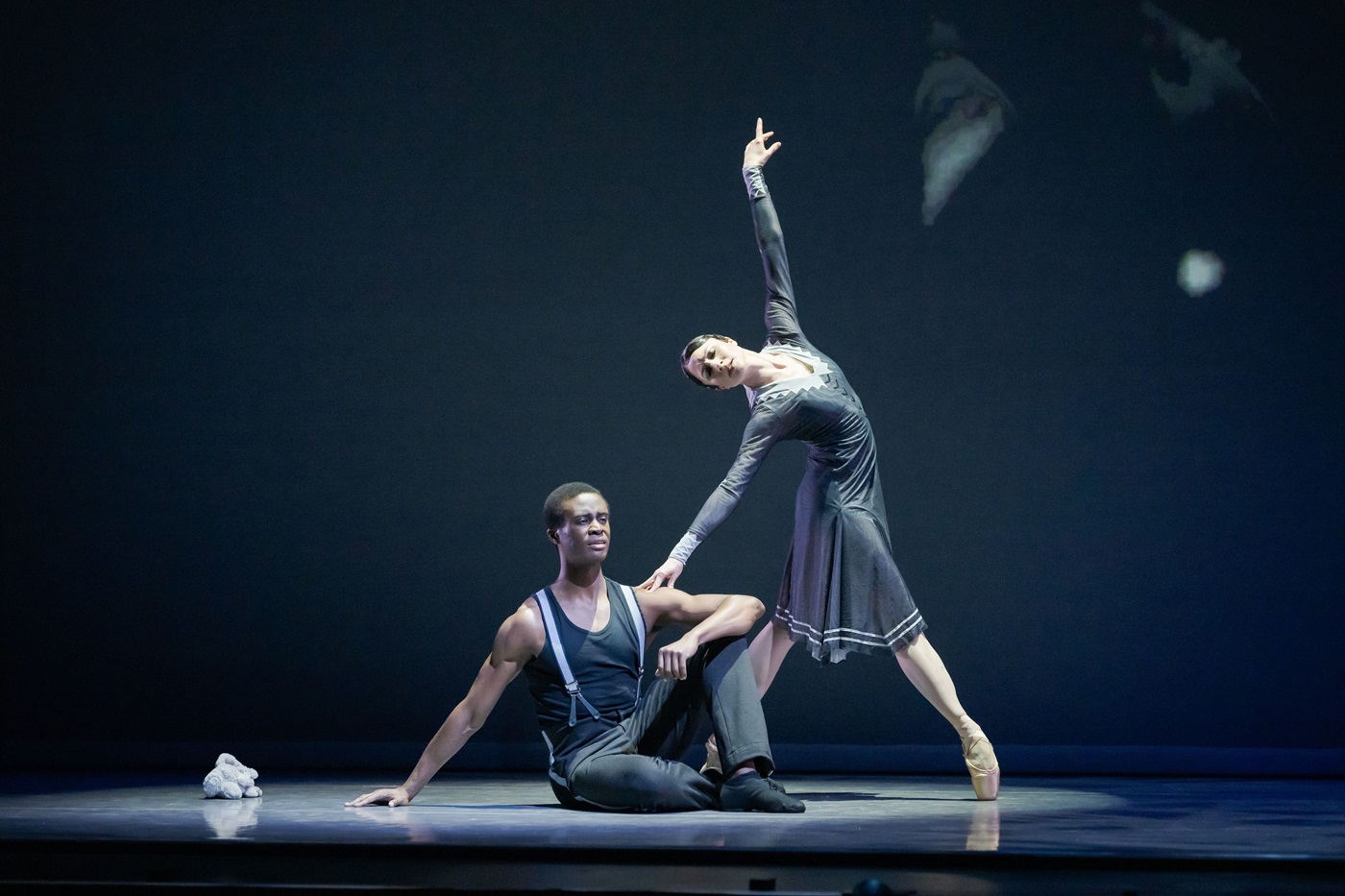 Hansel & Gretel has benefitted from subtle refinements for its second season, and the return of soloists Kirby Selchow as the valiant and vibrant Gretel and Shaun James Kelly as her hapless yet lovable brother Hansel seize the opportunity to imbue every moment of the choreography with nuance and detail. The pair drive the narrative of the ballet, and appearing onstage for almost the entire show they deliver magnificent, generous, vivacious performances. Principal Sara Garbowski as Mother and artist Damani Campbell Williams as Father dance their tender and harrowed pas de deux with grace and care - Garbowski in particular embodies the emotional landscape of her character and role within the story - and there is room for the couple to develop chemistry as the season progresses. Principals Mayu Tanigaito and Kihiro Kusukami as the Queen and King of the Dew Fairies are technically brilliant and precise, satisfying ballet fans with a "white act", virtuosic solos, and masterfully assured partnering. Shae Berney as The Sandman is superbly elegant, contrasting spritely elevation and graceful extension, contributing to the magical world of Prior's ballet alongside local children as the fastidiously cleaning Birds, the forest of forks, the manic and delightful Boogie Men, and the Witch's delicious gingerbread house. The Ice Cream Witch performed by soloist Ana Gallardo Lobaina and The Transformed Witch performed by Joshua Guillemot-Rodgerson, deservedly audience favourites, milk every ounce of movement from Prior's joyously bombastic choreography, and backed by a corps of wickedly fun, Pink-Iced Gingerbread Men and Chorus of Witches they power the Hansel & Gretel to its fiery crescendo and celebratory finale.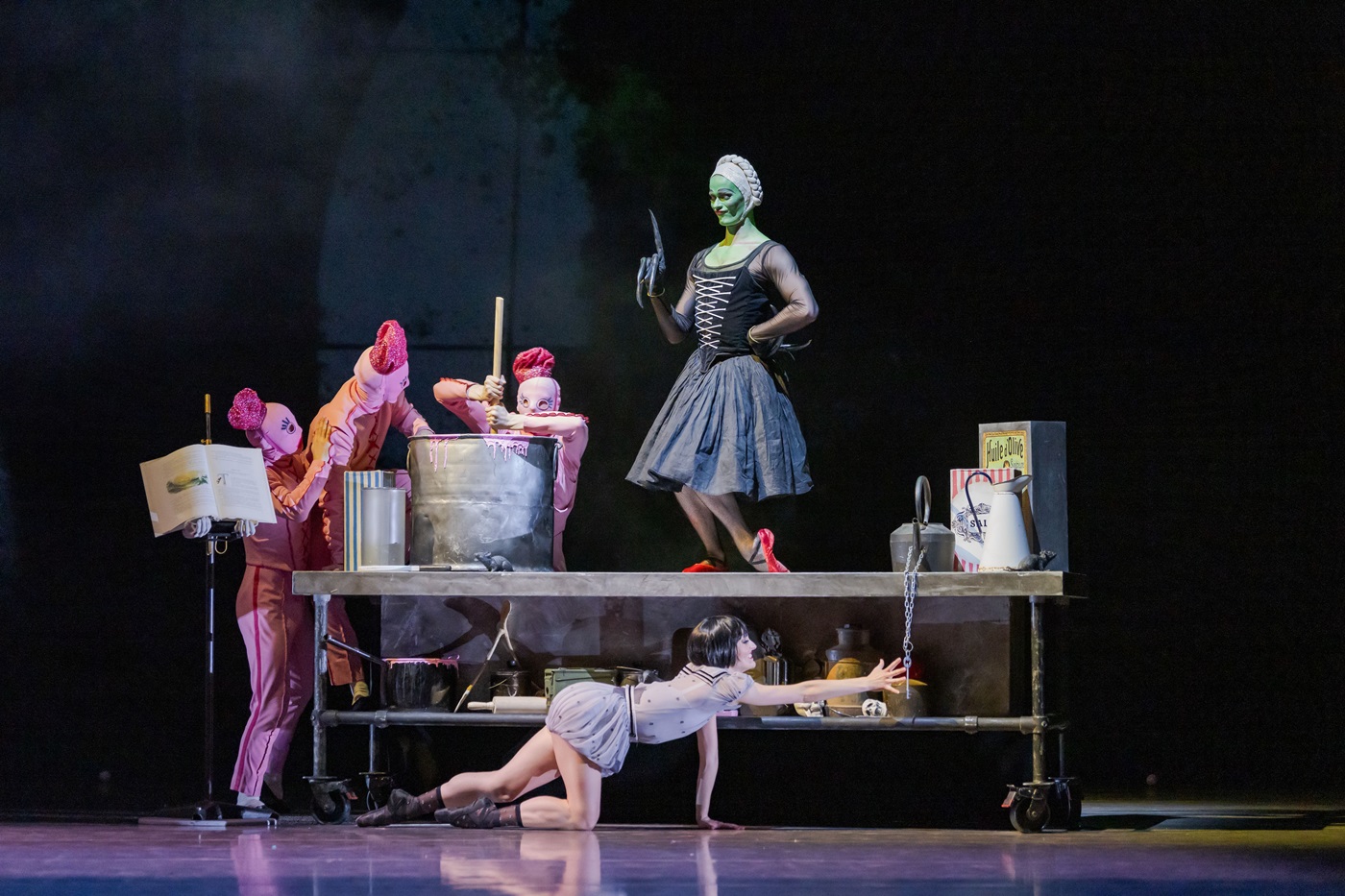 All photographs by Stephen A'Court
PLATINUM
Choreography: Moss Te Ururangi Patterson, Val Caniparoli, August Bournonville, Lev Ivanov, Marius Petipa, Johan Kobborg & Ethan Stiefel (after Marius Petipa), Mark Baldwin, Andrea Schermoly, Shaun James Kelly
Music: George Frederick Handel, Edvard Helsted & Holger Simon Paulli, Pyotr Ilyich Tchaikovsky, Adolphe Adam, Split Enz, Ludwig Minkus, Hermann Løvenskjold, Ludwig van Beethoven, Johannes Brahms
Costume Design: Gary Harris, Patricia Barker, Natalia Stewart, Tracy Grant Lord, Anne Fraser, Donna Jefferis, Kristian Fredrikson
Lighting Design: Dominic Crossman
To commemorate 70 years the Royal New Zealand Ballet presented Platinum; in a one-night-only retrospective gala performance in the capital city. The generous and varied programme offered twelve works curated to celebrate the breadth of the ballet canon and reflect the company's repertoire from the 1950s all the way through to a brand new commission in 2023. Performed in two acts the Platinum programme featured 4 ensemble works, 2 solos, and 6 iconic classical pas de deux alongside film footage and photographs of the company, directors, programmes and highlights from the last 70 years.
The first of the ensemble works Te Ao Mārama (excerpt, 2023) by Moss Te Ururangi Patterson (Ngāti Tūwharetoa, Ngāti Pūkenga, Ngāti Rāhiri) feels similar to a pōwhiri welcoming the audience into the performance, and acknowledging the significance of the occasion. The haka section for twelve men engages a dark neutral palette with refined minimalist lighting and projection, and familiar movement vocabularies fusing contemporary dance and kapa haka. Without the musicians on either side downstage this time focus is exclusively on the dancers, and Kaihaka Luke Cooper (Tūhourangi – Te Arawa) leads a cast of vibrancy and mana.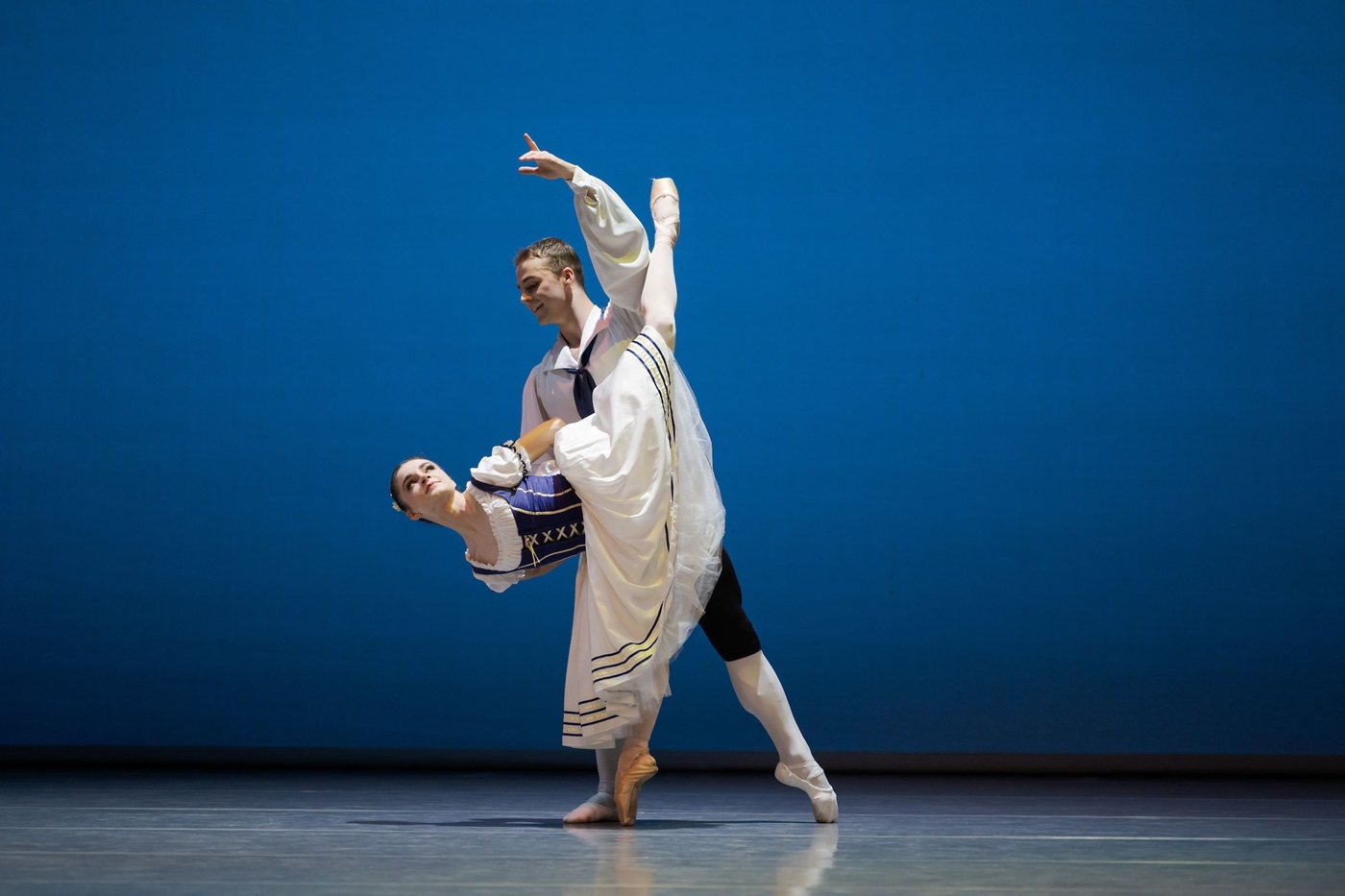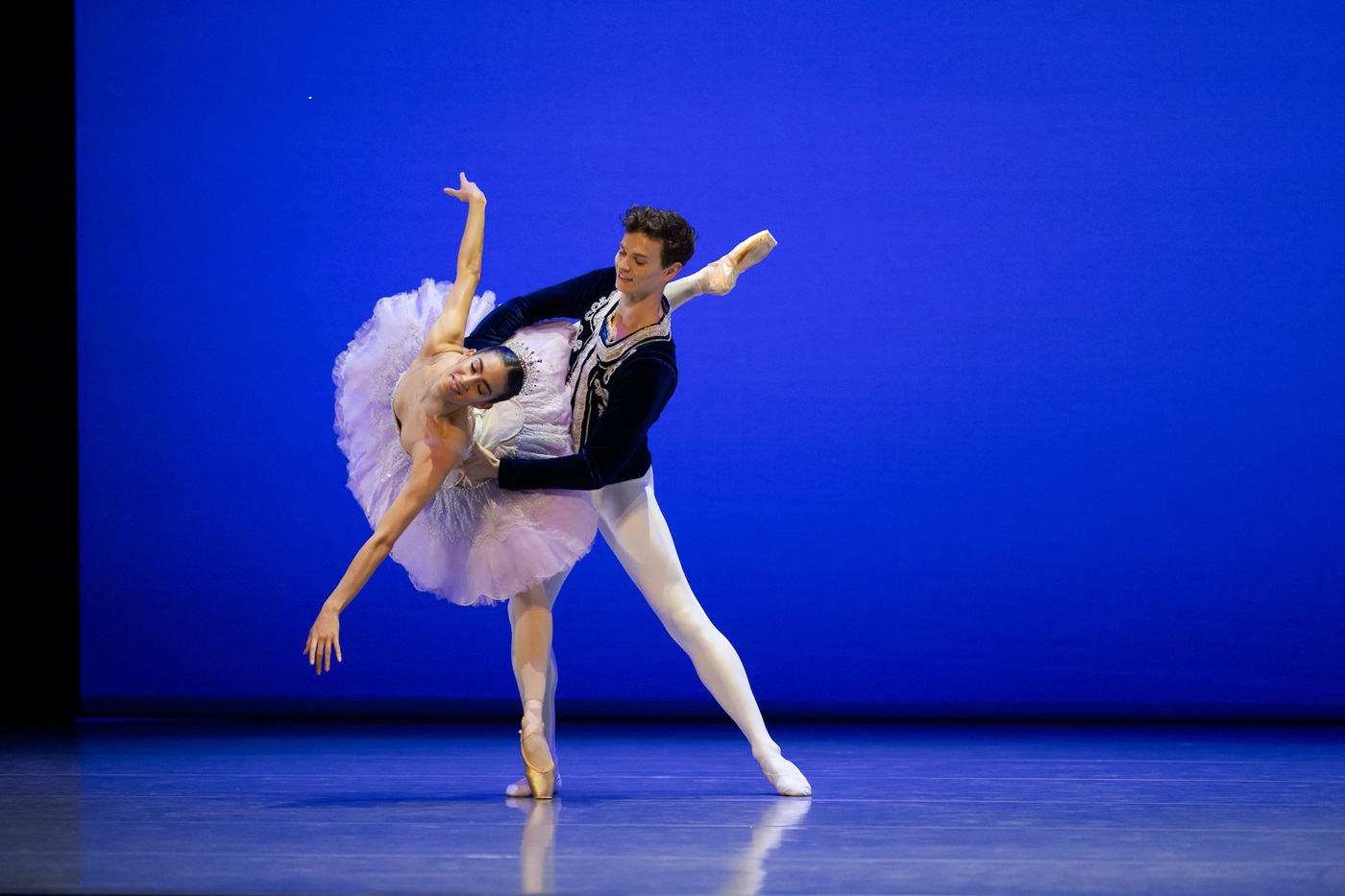 Giselle (Act II Pas de Deux with ensemble, 1841, NZ premiere 1954, 2012 production) choreographed by Johan Kobborg & Ethan Stiefel (after Marius Petipa) is an enormously successful production for the company; this 2012 staging toured China, the USA, the UK, Italy, was revived for NZ tours in 2016 and 2021, and was the subject of filmmaker Toa Fraser's Giselle: the movie in 2013. This Act II excerpt is clean, emotive, and successful, with Jemima Scott as Myrtha an increasingly strong stage presence, a careful and graceful interpretation of Giselle by principal Sara Garbowski, and beautiful ensemble work.
In the sophisticated and masterful contemporary ballet Stand to Reason (excerpt, 2018), Kirby Selchow is unmatched and magnificent. Choreographed by Andrea Schermoly the work is rhythmic and vital and danced with integrity and gravitas by the 8 women of the cast, feeling even more poignant performed on the eve of an especially fraught election. Cohesively drawing together sound, music, production elements and choreography Schermoly delivers her thematic content with intelligence and depth – even when we only see an excerpt.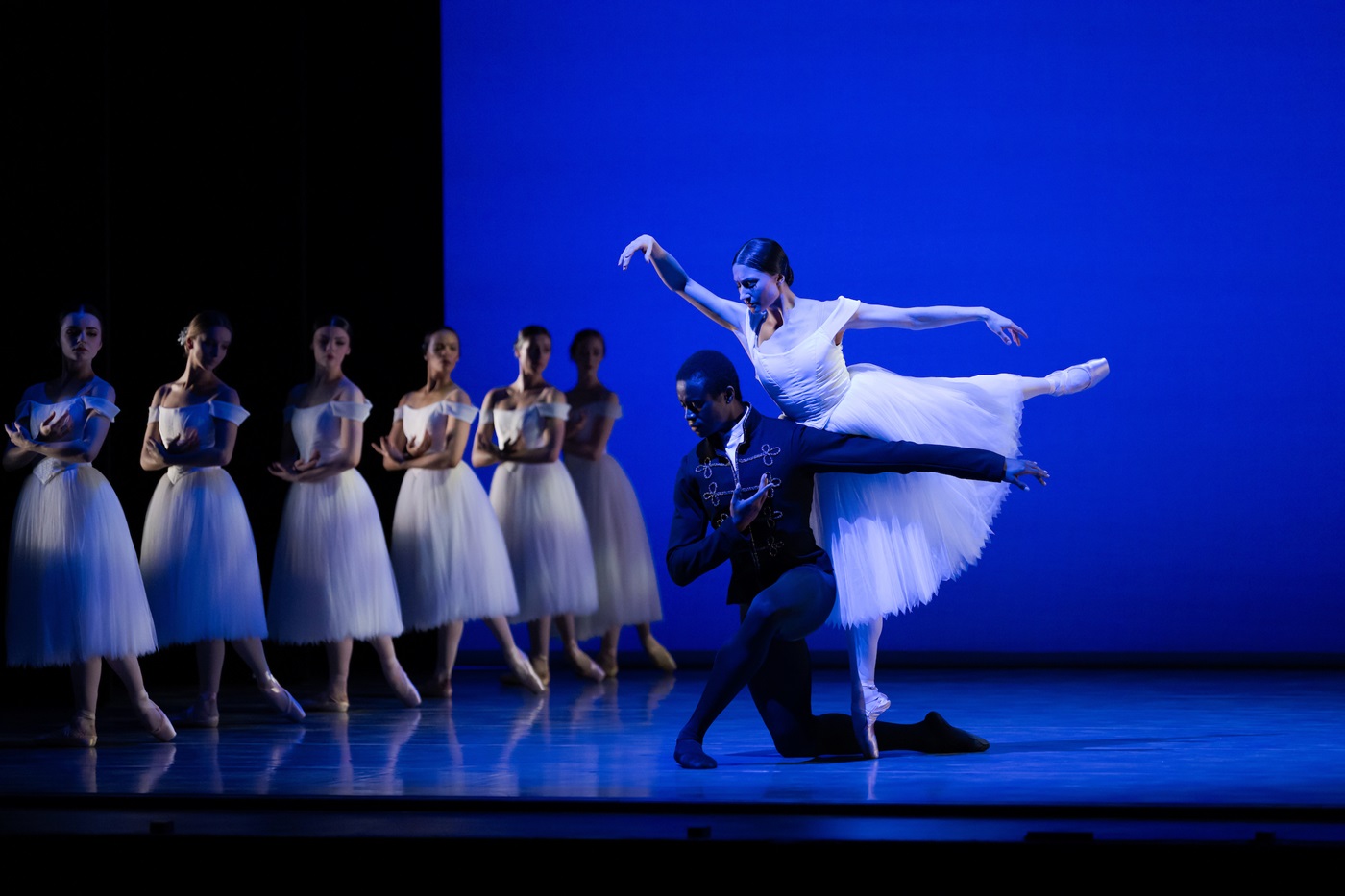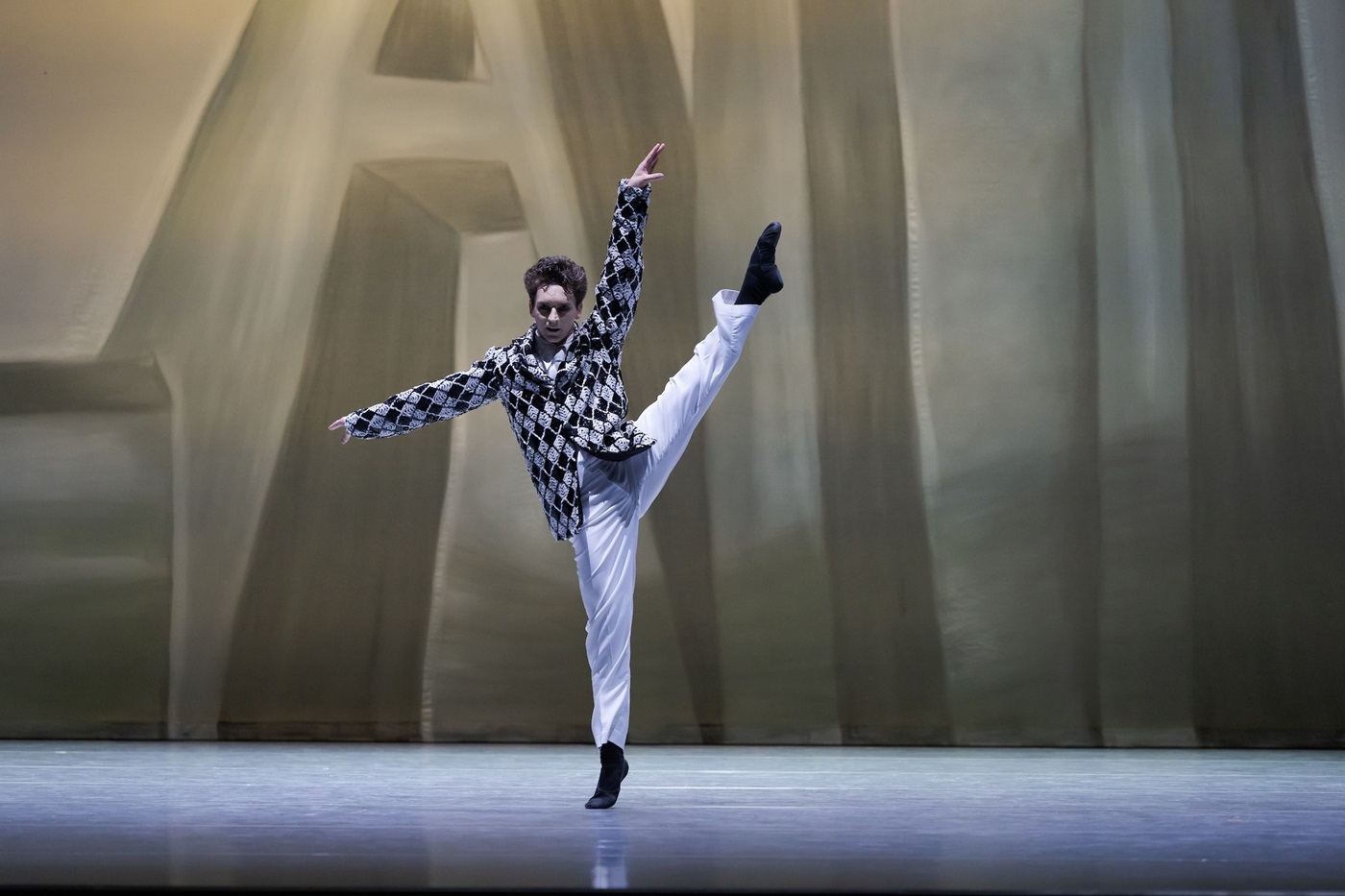 The last of the ensemble works and newly commissioned for Platinum, Prismatic (2023) by soloist and Choreographer in Residence Shaun James Kelly pays homage to Prismatic Variations (1960) by Poul Gnatt and Russell Kerr. Remarkably, the original stage backcloth is resurrected and featured alongside new costumes (strongly referencing the originals) by Donna Jefferis. Kelly's choreography is at its best in Prismatic, fast and dense, with Kihiro Kusukami most suited to the movement vocabulary. In a fitting finale Kelly incorporates the full company in the final moments of Prismatic, and the entire piece feels joyful and celebratory.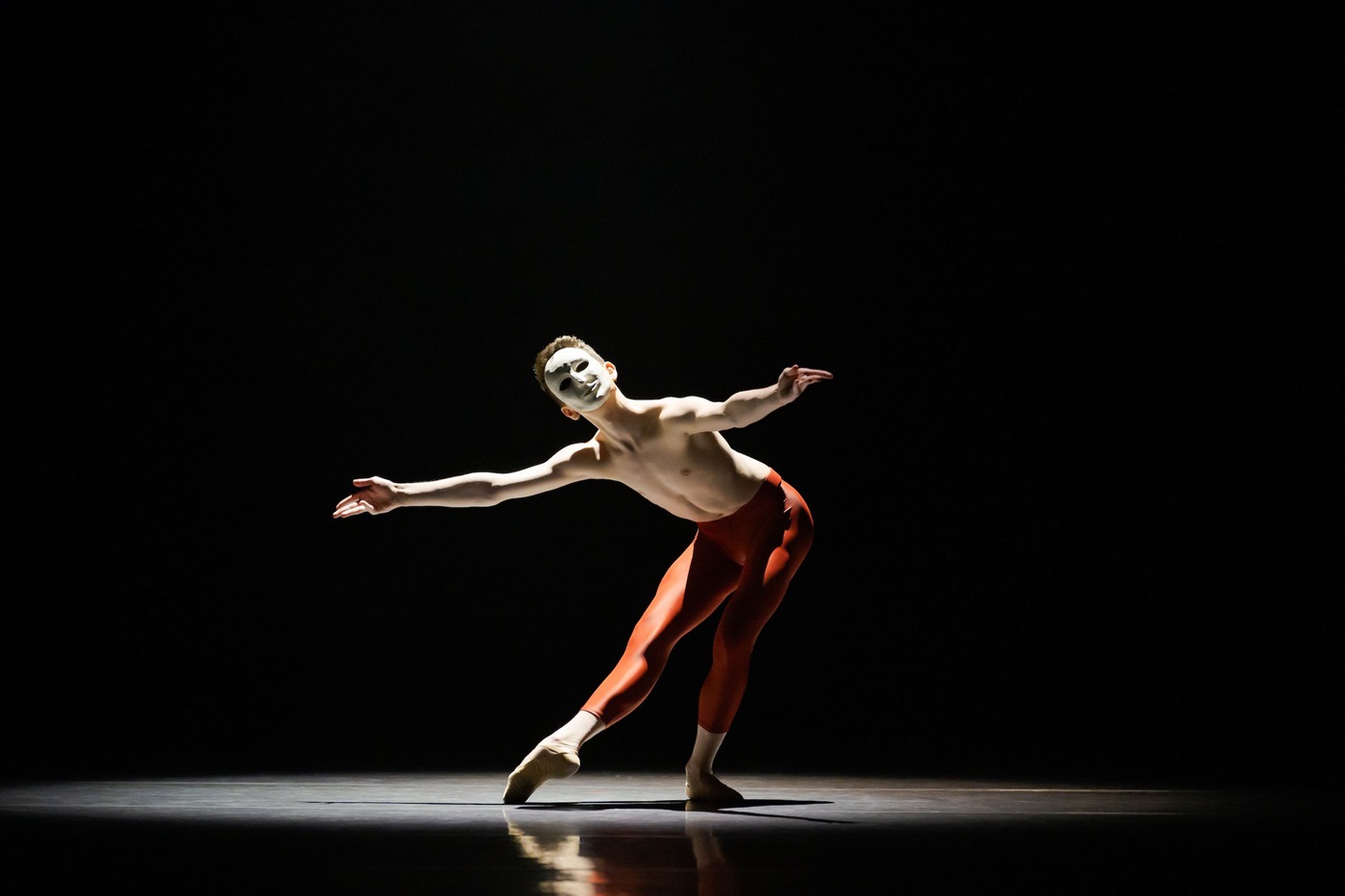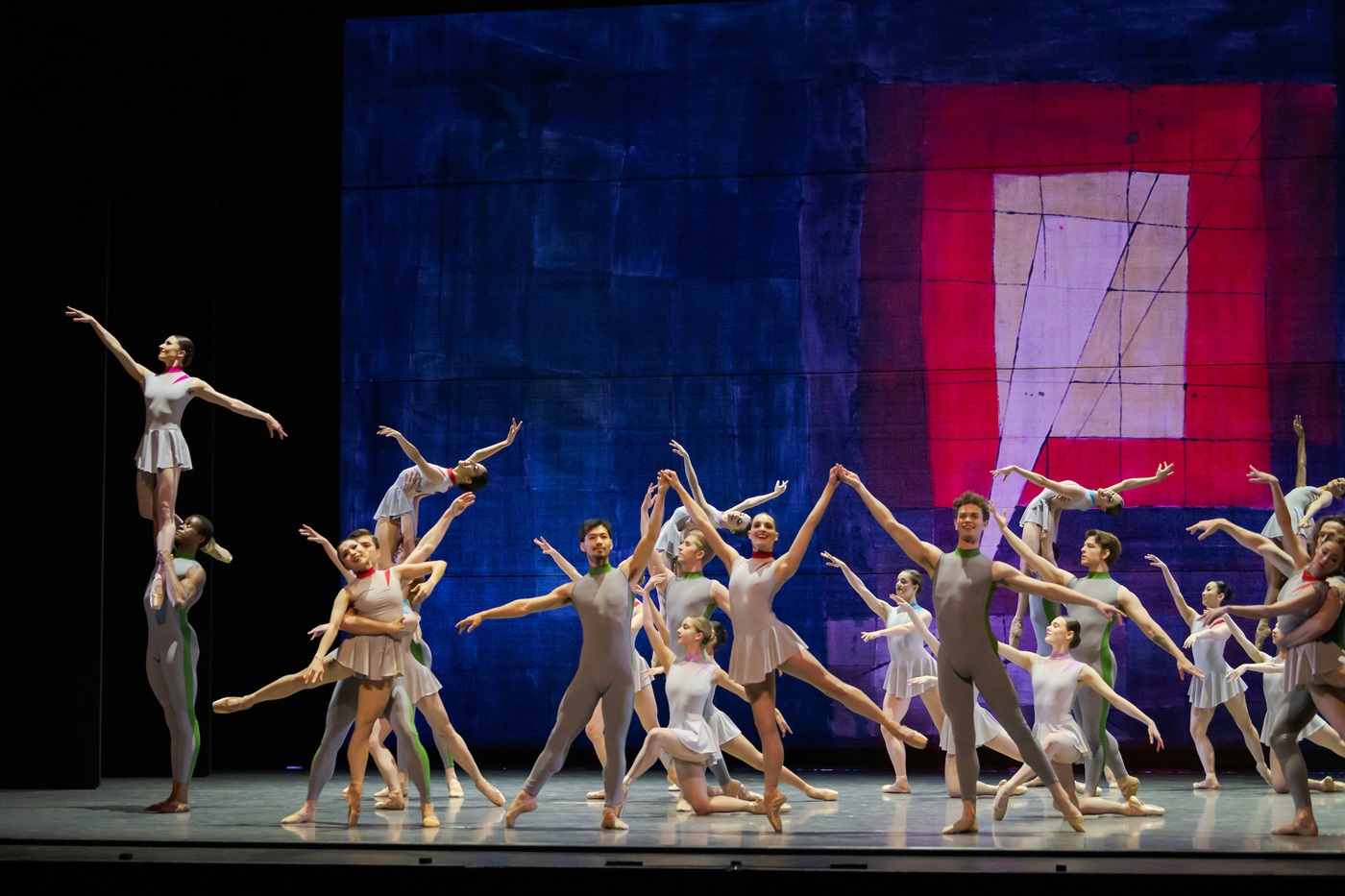 The first of two solos, Aria (1997, NZ premiere 2006) is performed by New Zealand School of dance 2nd year student Joshua Douglas. Within his clean, controlled, and subtly expressive performance, Douglas demonstrates beautiful spinal fluidity complementary to the movement vocabulary of the work, and Val Caniparoli's choreography is similarly flattering to the student dancer's technique. Nobody Takes Me Seriously (excerpt from FrENZy, 2001) is nostalgic and delightful (but far too short!); an engaging and punchy performance delivered with stage presence and panache by Shaun James Kelly.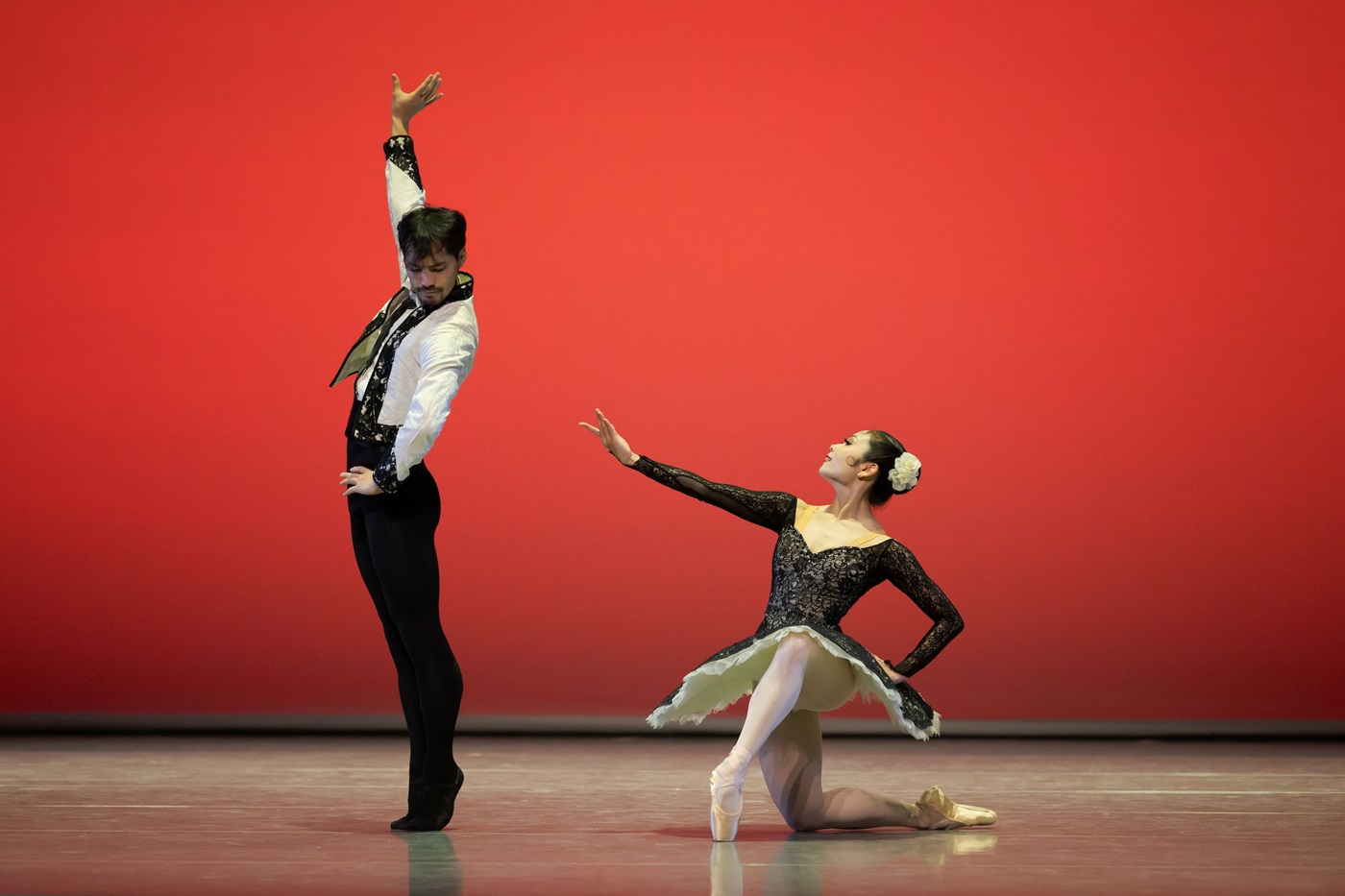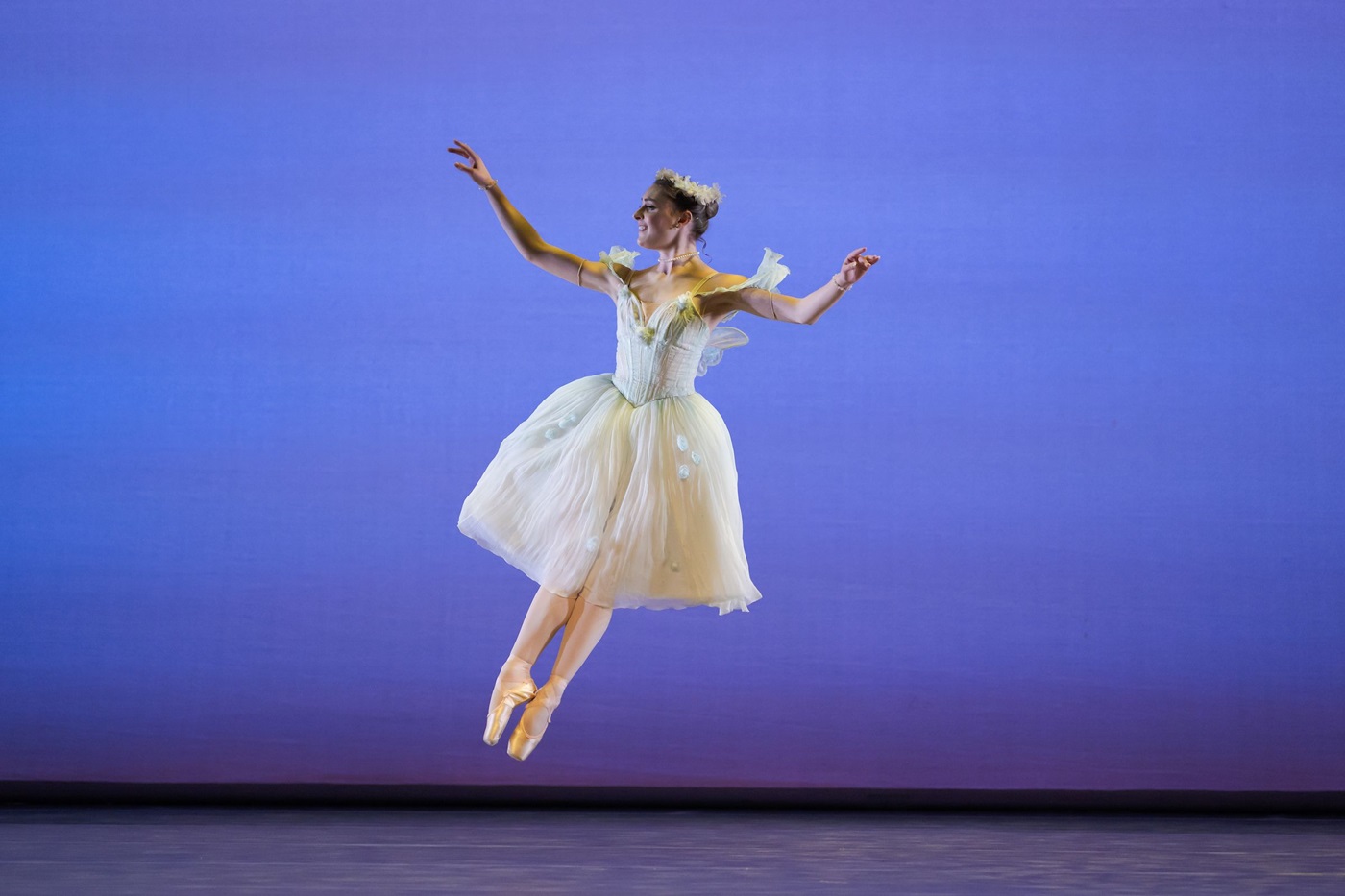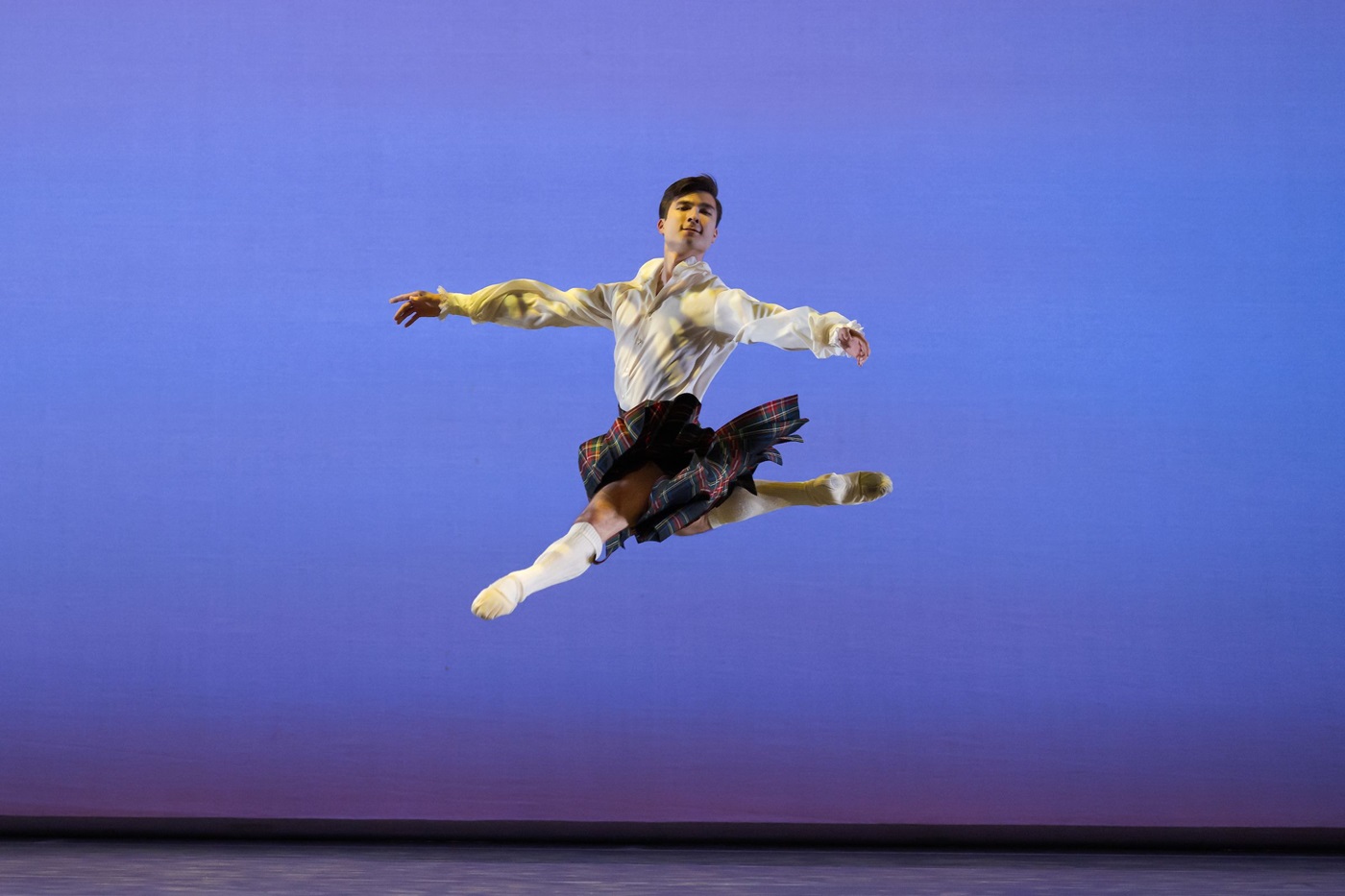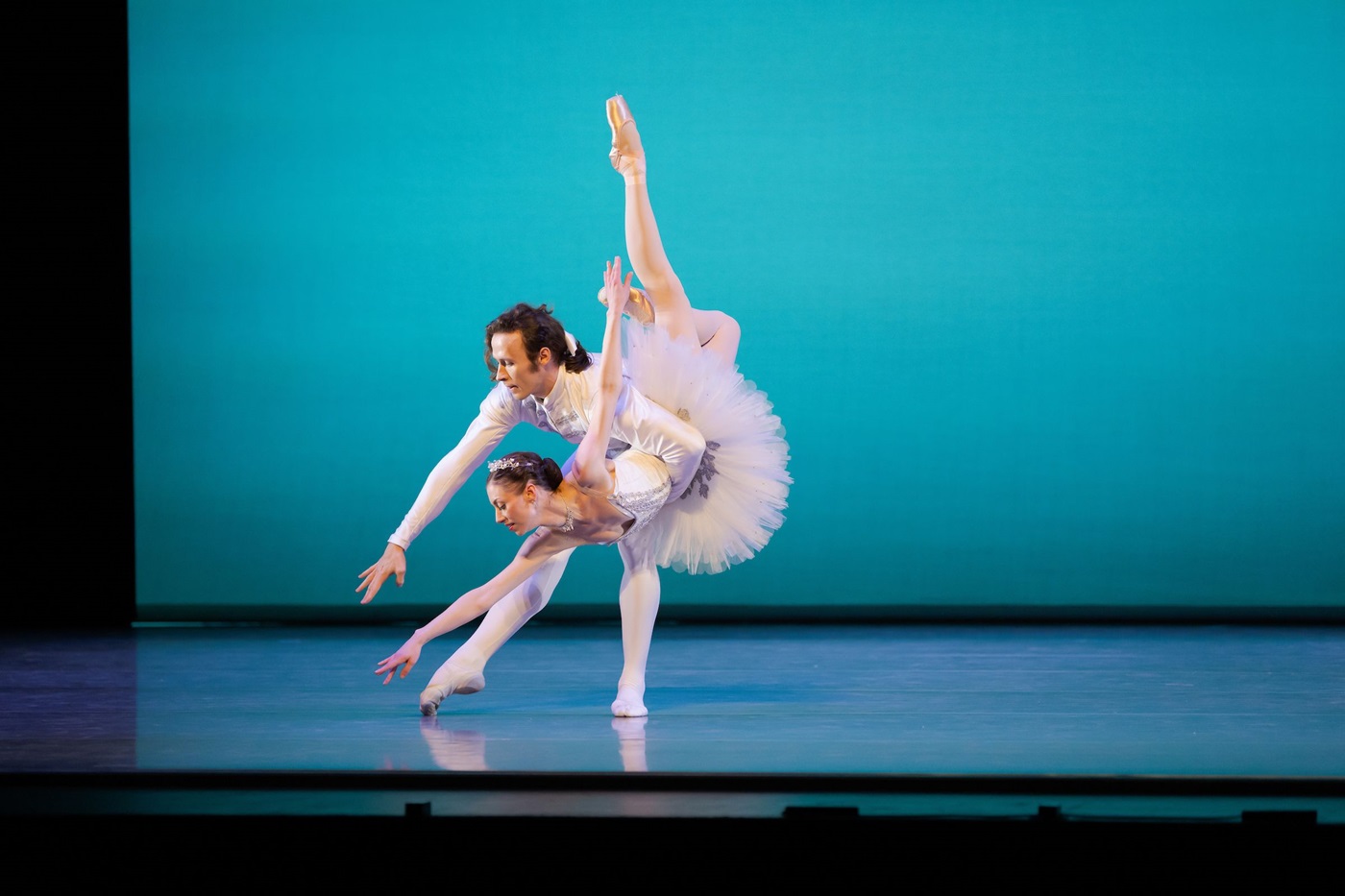 In true gala style, 6 classical pas de deux feature the technical dexterity of the Royal New Zealand Ballet's artists. Audiences in the main centres have grown accustomed to the privilege of live orchestration for classical ballets, and it is missed the most in the quality and volume of the recorded music for the pas de deux. Flower Festival in Genzano (Pas de deux, 1858, NZ premiere 1962) is a clean, careful performance with moments of sweet, engaging expression from dancers Catarina Estevez-Collins and Jake Gisby, and immaculate costuming by Gary Harris. The Nutcracker (Grand pas de deux, NZ premiere 1965, 2018 production) with soloists Ana Gallardo Lobaina as Sugar Plum Fairy and Joshua Guillemot-Rodgerson as Cavalier overcomes some minor inconsistencies in control during the opening pas de deux moments to blossom into a joyful and energised performance of the beloved Ivanov/Petipa choreography. In Don Quixote (Wedding pas de deux, NZ premiere 1964, 2008 production) principals Mayu Tanigaito and Kihiro Kusukami give star power, detail, precision, seemingly effortless control, and charismatic exuberance; a fitting end to Platinum's opening act drawing rapturous audience applause. La Sylphide (Act II Pas de deux, 1836, NZ premiere 1958) presents vibrant, expressive detail from soloist Kirby Selchow as the Sylph and principal Laurynas Vėjalis as James, with the pair creating connection and intimacy without ever touching. In The Sleeping Beauty (Act III Grand pas de deux, 1890, NZ premiere 1953, 2020 production) principal Kate Kadow as Princess Aurora and artist Branden Reiners as Prince Désiré enjoy the grand and appropriately celebratory choreographic style, in a clean and enjoyable presentation of iconic classical work. Finally, audience favourites principals Mayu Tanigaito as Odile and Laurynas Vėjalis as Prince Siegfried present Swan Lake (Act III Black Swan pas de deux, 1895, NZ premiere 1953) with expert pas de deux partnering, solo bravura, effervescent expression, and joyous engagement with the rapturous and delighted audience.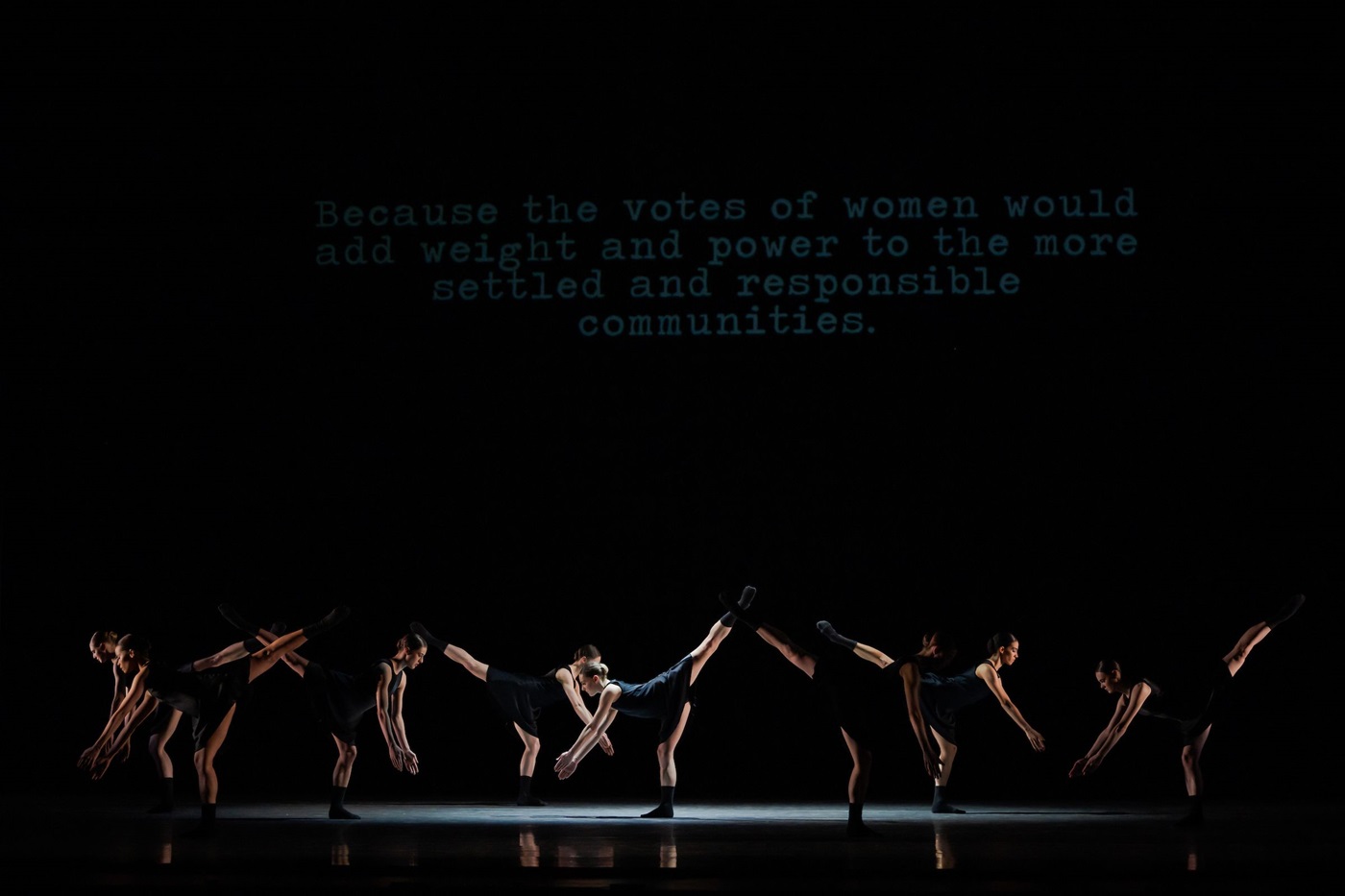 All photographs by Stephen A'Court