Reviews
DANZ
Walk With Me
Threading Frames
Auckland, 24 July 2021
Reviewed by Geordan Wilcox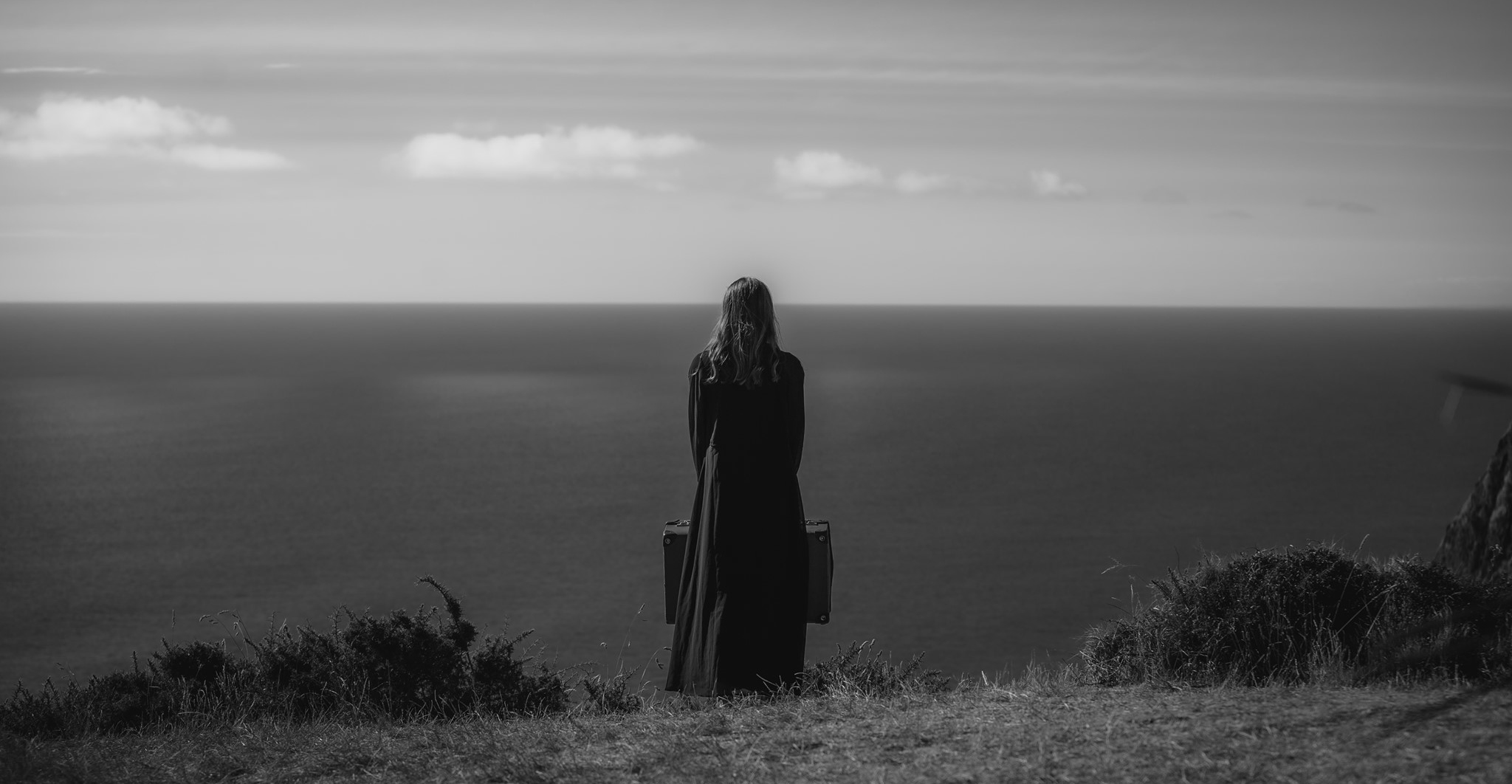 Walk With Me, a dance film in three parts by Threading Frames.
Part 1: The Way, Part 2: The Verse, Part 3: The Final Rest. Filmed in black and white.
Walk With Me is a stunning, thought-provoking and visceral journey. Director and choreographer Tyler Carney, and videographer Joshua Faleatua collaborated to create this three-part reflection on nature, human interconnection, and human obligation through exploring time, movement, music, and cinematography.
Filmed in spectacular, rugged, and isolated locations from the Port of Waikato Sand Dunes to Karekare beach, the settings evoke the connection to nature as integral to the work. Each part of this trilogy is interconnected by the focus on a suitcase passed through the hands of several carriers, conjuring a sense of treasure or taonga that takes on meaning in its obligatory circulation. For each character the suitcase represents a purpose or rite of passage, and an obligation to deliver it to the next person or stage of journey. Throughout the trilogy, there is a ritualistic sense of the gift as an intersubjective and intergenerational source of spiritual power.
The three films link together seamlessly and take the viewer on a thought-provoking journey experiencing inspirational cinematography, landscapes, dancers, and choreography. These three films are a credit to the talent and creativity of this group.
After watching Walk With Me I was left wanting more, but at the same time completely satisfied. I couldn't help thinking that the suitcase represented the treasure or taonga of our arts, and our obligation to share and pass this treasure on. I was left with the sense of the preciousness of our histories and stories, as well as our obligation to protect, share and pass on these priceless gifts.