Giselle - Royal New Zealand Ballet
Kiri Te Kanawa Theatre, Aotea Centre, Auckland
27 May 2021
Reviewed by Christopher Connolly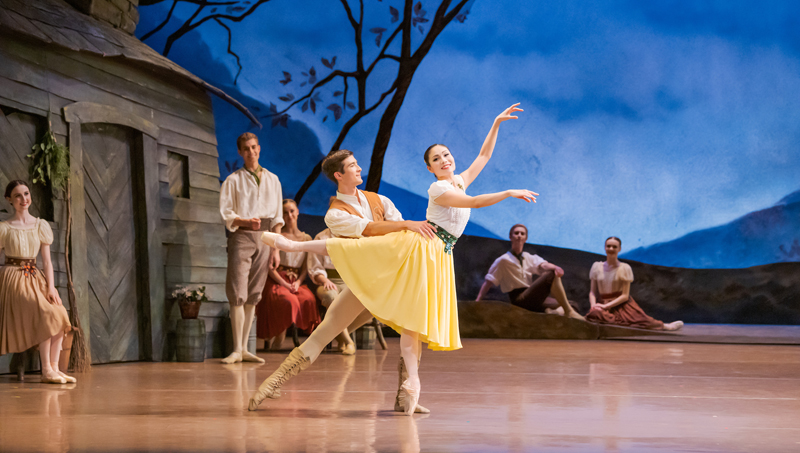 Royal New Zealand Ballet delivered a spirited performance of Giselle during an Autumnal tour. Christopher Connolly reviews their sixth instalment of the ballet staple.
First performed in 1841 Paris, the universal themes of Giselle are as relatable today as they were back in the great romantic era. Palpable tension between the ruling elite and lower classes, paired with the eternal story of heartbreak and loss set the scene. Giselle is a story that romances the audience before breaking their heart and offering only a partial resolve. Or as some would call it; ballet.
As the dark opening set gave way to the bright and passionate meeting of our leads, the production quickly felt familiar and joyous. Laurynas Véjalis is our charming Albrecht and Mayu Tanigaito's subtle artistry glows as our title character. Royal New Zealand Ballet (RNZB) didn't stray far from the classical plot, presenting a quite literal translation of Giselle and therefore not asking many questions of the audience. Instead, they relied on the chemistry of their leads and the well-structured choreography of Ethan Stiefel and Johan Kobborg, which seamlessly flipped from delighting audiences to moments of affliction.
Towards the end of Act 1, the love-story abruptly deteriorates as the jealous Hilarion, also in love with Giselle, reveals Albrecht's true identity. Albrecht is in-fact a betrothed aristocrat, posing as a peasant to win her heart. When Lady Bathilde arrives and points at her wedding finger, Giselle falls into madness and despair, dying broken-hearted at Albrecht's feet. As tension builds throughout the first half of the ballet, it's impossible not to become fully immersed. The ensemble choreography is where RNZB impresses most, delivered with energy, power and presence. The wedding scene in Act 1 drew smiles on the face of audience members young and old. Whilst Act 2 presents perhaps the highlight of RNZB's 2021 Giselle.
Opening at Giselle's grave, both the men who loved her visit her resting place in turn. Paul Matthews takes his solo moment with ease as Hilarion is danced to death by the Wilis, ghosts of women who have died broken hearted. Clad in matching wedding dresses, they don long flowing veils that perfectly double as ghostly hoods, adding an illusionary depth of perception. Led by the commanding Sara Garbowski as Myrtha, they next attempt to exact revenge on the, admittedly deserving, Albrecht. He's forced to dance. Performing a faultless feat of 22 entrechat six, multiple outbursts of applause were drawn from the crowd. Withered and exhausted, he too approaches the same fate as his love. But Giselle's pure heart has forgiven him, and she protects her lover until dawn where the two share a final goodbye. Albrecht's punishment? He must live a life without her.
As fun as it is dark, Giselle is always a highlight of Aoteroa's dance calendar and with this restaging, Royal New Zealand Ballet cement Giselle as an all-time company classic. A finely balanced triumph of two halves.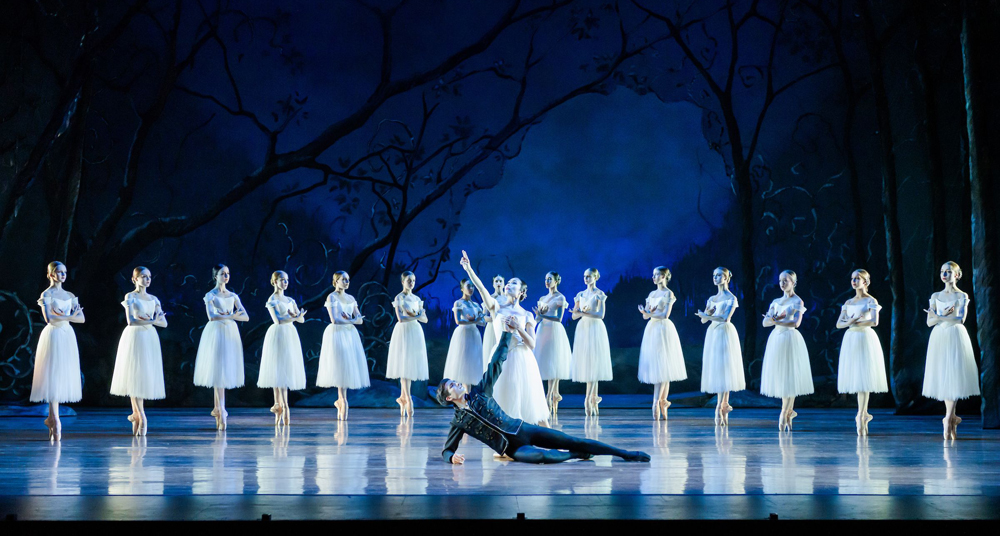 Images: Stephen A'Court. Courtesy RNZB 2021