STAGE OF BEING
The New Zealand Dance Company
ASB Waterfront Theatre
Auckland, 22 April 2023
Reviewed by Christopher Connolly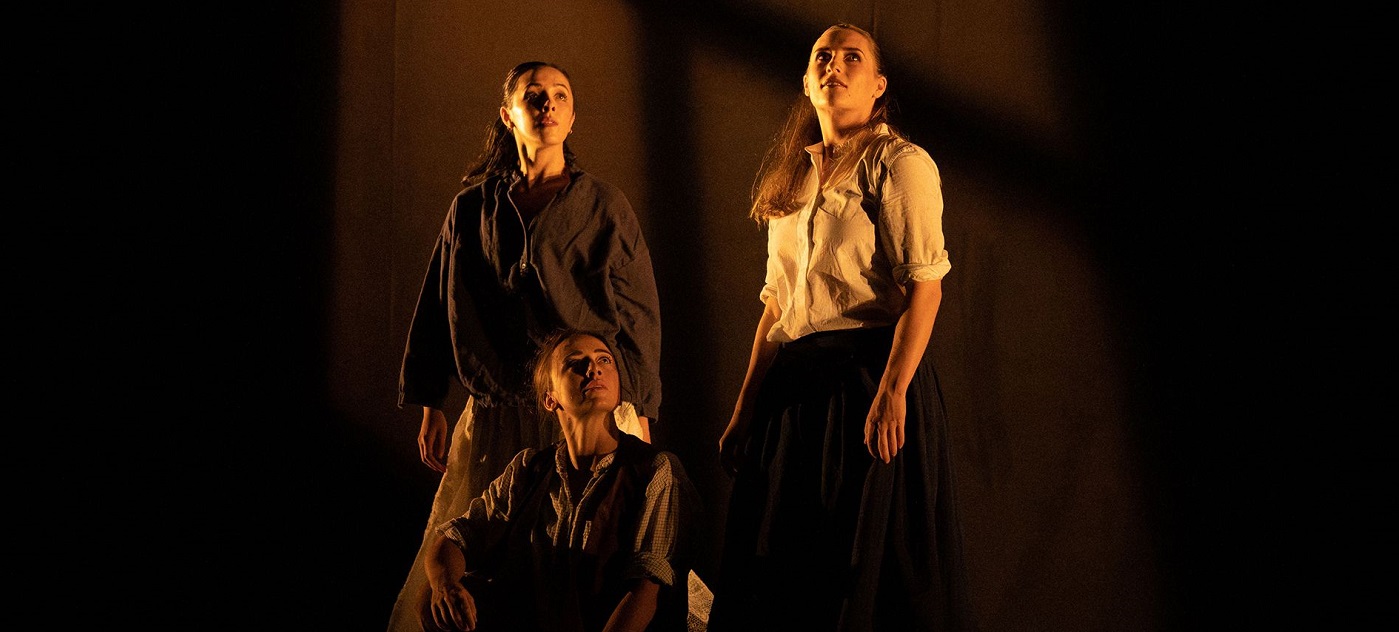 A decade of boundary-breaking contemporary dance culminates in 'Stage of Being' by The New Zealand Dance Company (NZDC). In what they describe as a "full circle moment", the company's powerful new double bill sees dance-makers who have a rich history with NZDC create once again with 'LittleBits and AddOns' from founding member Tupua Tigafua, and 'Made in Them' by Xin Ji and Xiao Chao Wen. Ten years of NZDC marks an important milestone in a period of modern history that has been regularly overshadowed by global pandemics and an unsteady arts funding landscape in Aotearoa. This makes 'Stage of Being' all the more impressive and important to acknowledge as a celebration of contemporary dance.
Opening with the fairytale imagination of Tigafua's 'LittleBits and AddOns', the audience is transported to a dream-like state of passing memories, musings and meditative movement from the company dancers. Comprised of thoughts of first loves, first dances and mortality, this performance takes us through metaphorically expressed messages to the audience, linked together via the banalities of life. The piece plays as a patient montage of character exploration and universally relatable perspectives on the ordinary.
Perfectly coupled with David Long's folky composition, the first half of NZDC's double bill brought moments of reflection, consideration and laughs to the ASB Waterfront Theatre, as Tigafua turned his life's experience into a whimsical world of dance theatre. Dancing hessian sacks, chicken impressions and antler-wielding beasts were part of the performance which crossed themes of consumerism, politics and industrialisation - all whilst retaining a feeling of internal dialogue.
The intensity elevated in 'Made in Them', choreographed by New Zealand-Chinese dance artist Xin Ji and his long-time collaborator, Xiao Chao Wen. Examining society's role in shaping us as humans, the piece begins with hypnotic low-lighting, duly illuminating a possessed and troubling solo by the explosive Katie Rudd. With so many modern-day distractions and influences pulling us in opposing directions, the physicality of the choreography achieved this with glitching, insect-like scuttling and vigorous movements which are as effective as they are distressing. As Rudd's tormented soul is trapped between alternating external forces, the anxiety of breaking free from negative distractions is felt in order to find our true inner self.
An effortless costume and stage design compliments 'Stage of Being', something we've come to expect from NZDC. And as the performance builds, expect to be dragged deeper and deeper into Xin Ji and Xiao Chao Wen's world. As the piece concludes, Chris Mills' show-defining solo brings 'Made in Them', and the evening, to a close.
Rather than merely a celebration, the company will be hoping 'Stage of Being' is remembered as a production that opens the door to the next decade of contemporary dance. Past, present and future are all felt within 'Stage of Being' and those lucky enough to have been there were witness to the beginning of a new era of The New Zealand Dance Company.
Photographs by John McDermott
Gallery is loading. Please wait. Javascript will need to be enabled to view it.