Reviews
DANZ
St James Theatre
Wellington
27 July 2023

Choreography: George Balanchine, Moss Te Ururangi Patterson, Annabelle Lopez Ochoa, Alice Topp
Music: Pyotr Ilyich Tchaikovsky, Ariana Tikao & Shayne Carter, Franz Schubert, Ludovico Einaudi
Set & Costume Design: Karinska, Moss Te Ururangi Patterson & Rowan Pierce, Tatyana van Walsum, Alice Topp & Jon Buswell
Lighting Design: Jon Buswell
Reviewed by Brigitte Knight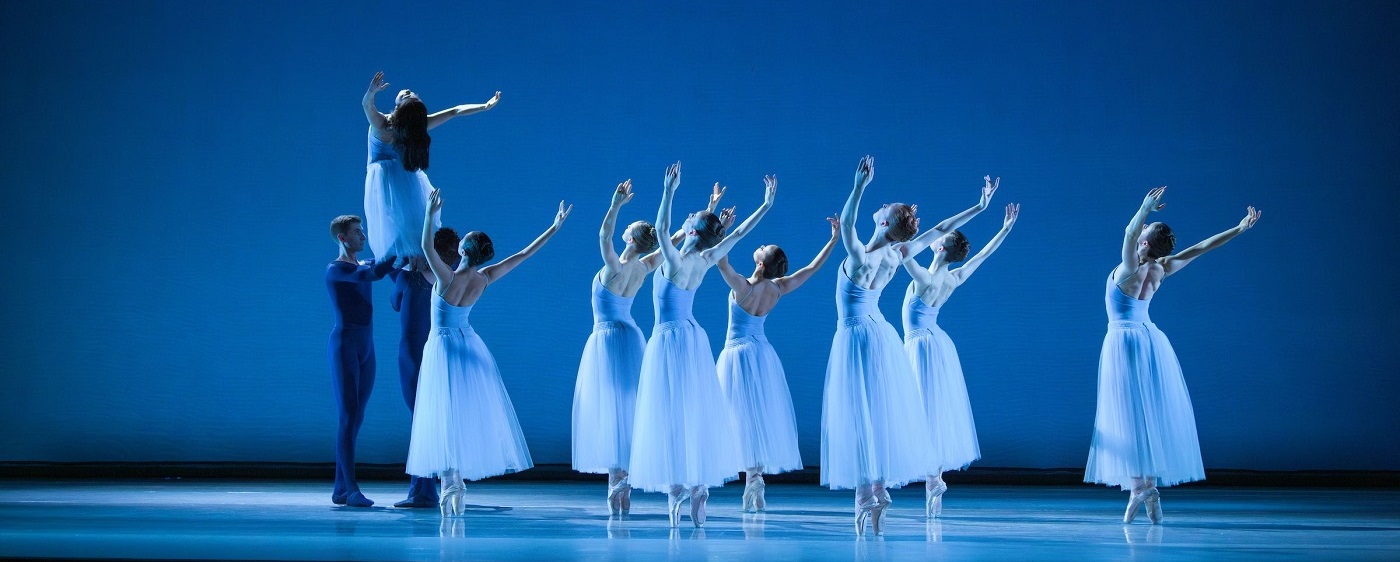 For the winter season in their 70th Anniversary year the Royal New Zealand Ballet offers an enriching and perfectly balanced production with Lightscapes. Two female and two male choreographers, brand new and recent works alongside a Balanchine classic, artistic perspectives from Australia, Europe, the United States of America, and Aotearoa are programmed to provide variety, contrast, and interest for the broadest possible ballet audience.
The evening opens with George Balanchine's Serenade, most recently performed by the Royal New Zealand Ballet in their 2019 season Bold Moves. Serenade is the first ballet Balanchine created in the USA, appearing as a student work in 1934 for the School of American Ballet. Serenade has been reworked several times, and consists of four movements: Sonatina, Waltz, Russian Dance and Elegy. Abstract and neoclassical, the work exemplifies Balanchine's famous musicality and mastery of formation, geometric patterns, and motif. Creative and innovative partnering, pointe work, and extensions generate density and interest to balance the energetic elevations. Serenade showcases the company's women with a choreographic style that is vibrant, youthful, and vivacious. Featured roles danced by principals Mayu Tanigaito, Sara Garbowski and Kate Kadow offer these superb dancers ample opportunity to demonstrate their technical prowess; refined combinations of joy and attack embody the American style.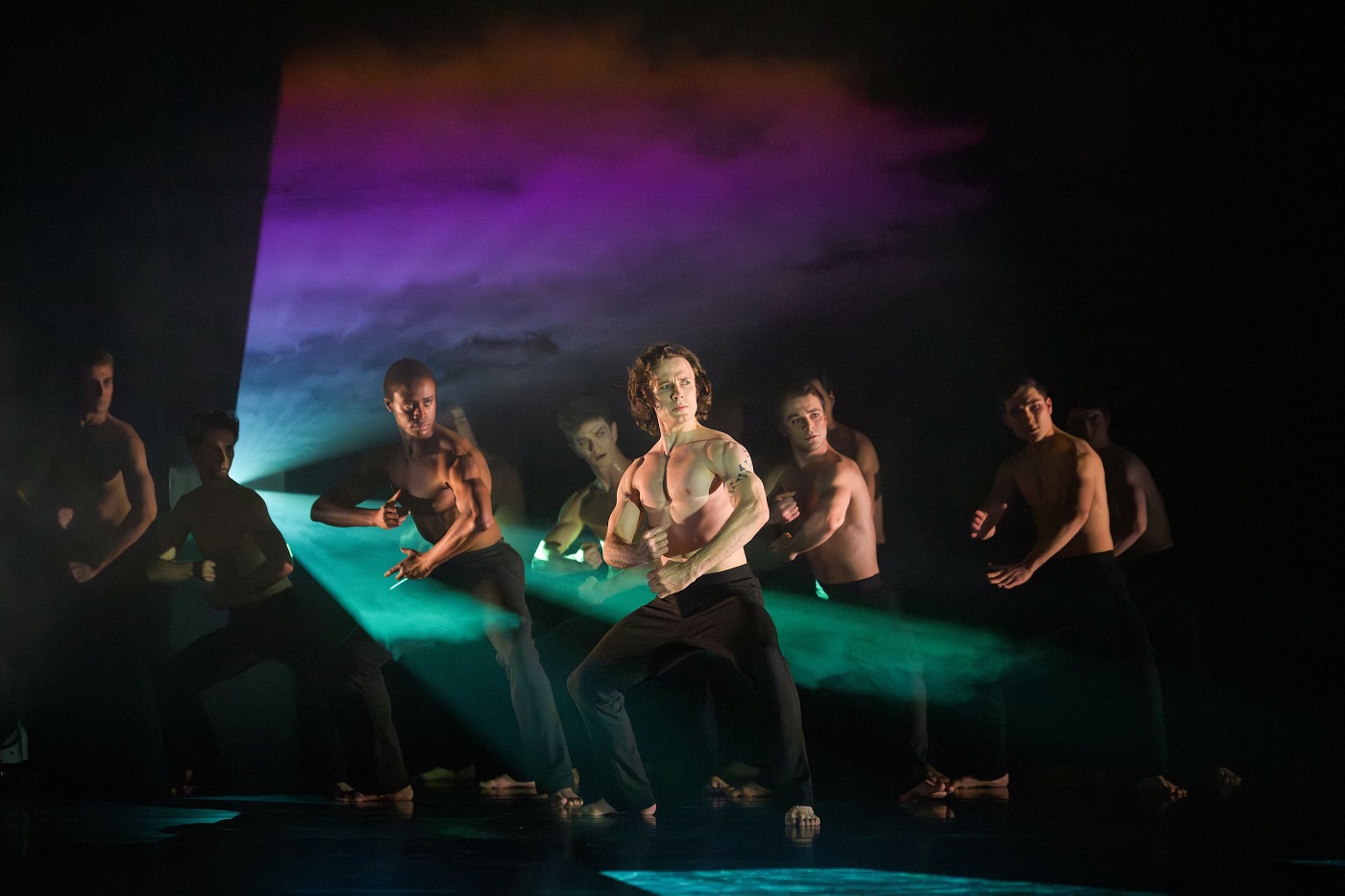 Following the first interval, Te Ao Mārama by the New Zealand Dance Company's recently appointed chief executive and artistic director Moss Te Ururangi Patterson (Ngāti Tūwharetoa, Ngāti Pūkenga, Ngāti Rāhiri) is a significant cognitive and tonal shift for the audience and dancers alike. Whereas classical ballet requires a suspension of disbelief to appreciate the stylised world of escapism and effortless grace, Te Ururangi Patterson invites the audience into an exchange in real time, offering an experience of Te Ao Māori and the opportunity for curiosity, for intrigue, for connections. A work for fifteen men supported onstage by multi-instrumentalist Ariana Tikao (Kāi Tahu) and guitarist Shayne Carter (Ngāti Tūwharetoa), Te Ao Mārama engages a dark neutral palette, bisecting lighting effects, haze, and projections. Familiar movement vocabularies fuse contemporary dance and kapa haka, with group formations exploring peripheral hands motifs popular with a number of international and local choreographers. In his programme notes Te Ururangi Patterson speaks of physical, visual, and aural memories of his experiences growing up in Waihi Village, Tokaanu, on the southern edge of Lake Taupō. I am privileged to have stayed in Tokaanu several times, experiencing the way light, water, birdsong, movement, and sound in space engender a unique and unforgettable interaction and connection with the area first-hand. Combining the masculine energy Tanerore and his practice of indigenising the arts space, Te Ao Mārama is successful in creating an explorative approach to performance and contemporary dance presentation. Opting not to utilise the nuanced classical skillset of the Royal New Zealand Ballet's dancers means the work could be restaged as effectively on contemporary dancers in the future. Placement of the musicians on either side downstage coupled with sweeping and stark lighting changes occasionally splits focus and distracts from the choreography, however, as the work builds to its resounding haka crescendo the audience is absolutely focussed and on-side. Luke Cooper (Tūhourangi – Te Arawa) as Kaihaka calls and moves with nuance and energy, achieving a complete physical transformation with mana and power.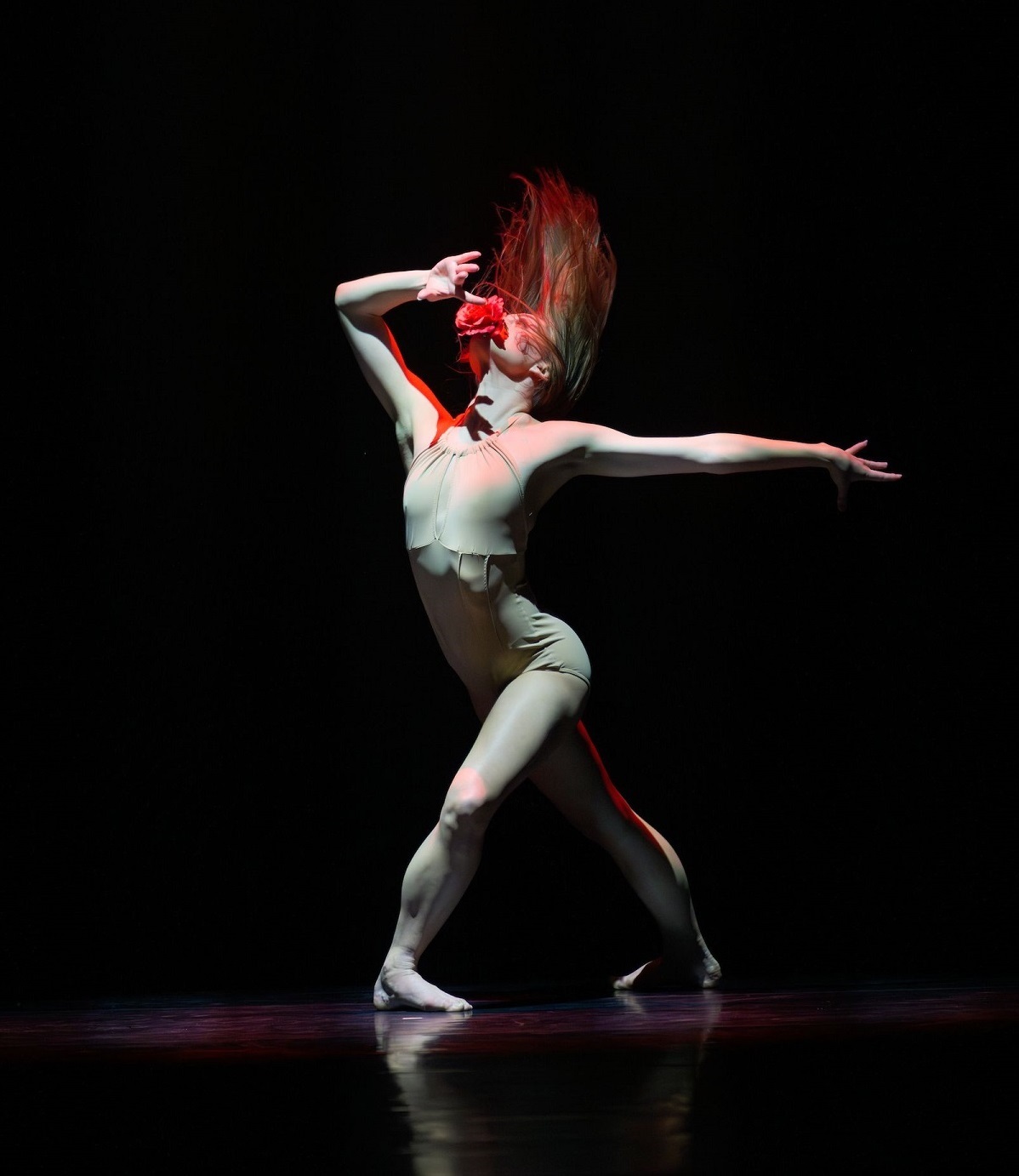 Requiem for a Rose, choreographed by Annabelle Lopez Ochoa in 2009 for Pennsylvania Ballet, envisions twelve dancers as twelve red roses in a bouquet, resplendent in layered skirts rich with romantic symbolism. Set to Franz Schubert's Adagio of the Quintet in C the abstract contemporary ballet utilises an elegant, rounded style transitioning fluidly between groupings, formations, pairings, and tableaux. As a visually pleasing exploration of the captivating but transient nature of romantic love Requiem for a Rose would be a pretty, if superficial, work. Lopez Ochoa seeks to provide contrast and spark conversations with this ballet, however, placing a single character role – the Roman goddess Venus - at its heart. Danced magnificently by soloist Kirby Selchow, the role has a movement vocabulary beyond contrast and verging on incongruence. Angular, solitary, dark, with energy like a tightly wound wire Selchow delivers a sophisticated performance-within-a-performance, a red rose in her mouth masking much of her expression, a nude-illusion leotard her only costume. In Requiem for a Rose Venus represents love, rather than romance, central to the ballet but existing quite separately from the roses. In the Greco-Roman tradition Aphrodite/Venus rose from sea foam already in adult form, with dominion over sex, prosperity, and victory in battle, alongside the synonymous love. The depths of this character held unexplored possibilities in Requiem for a Rose but the work overall is attractive and entertaining.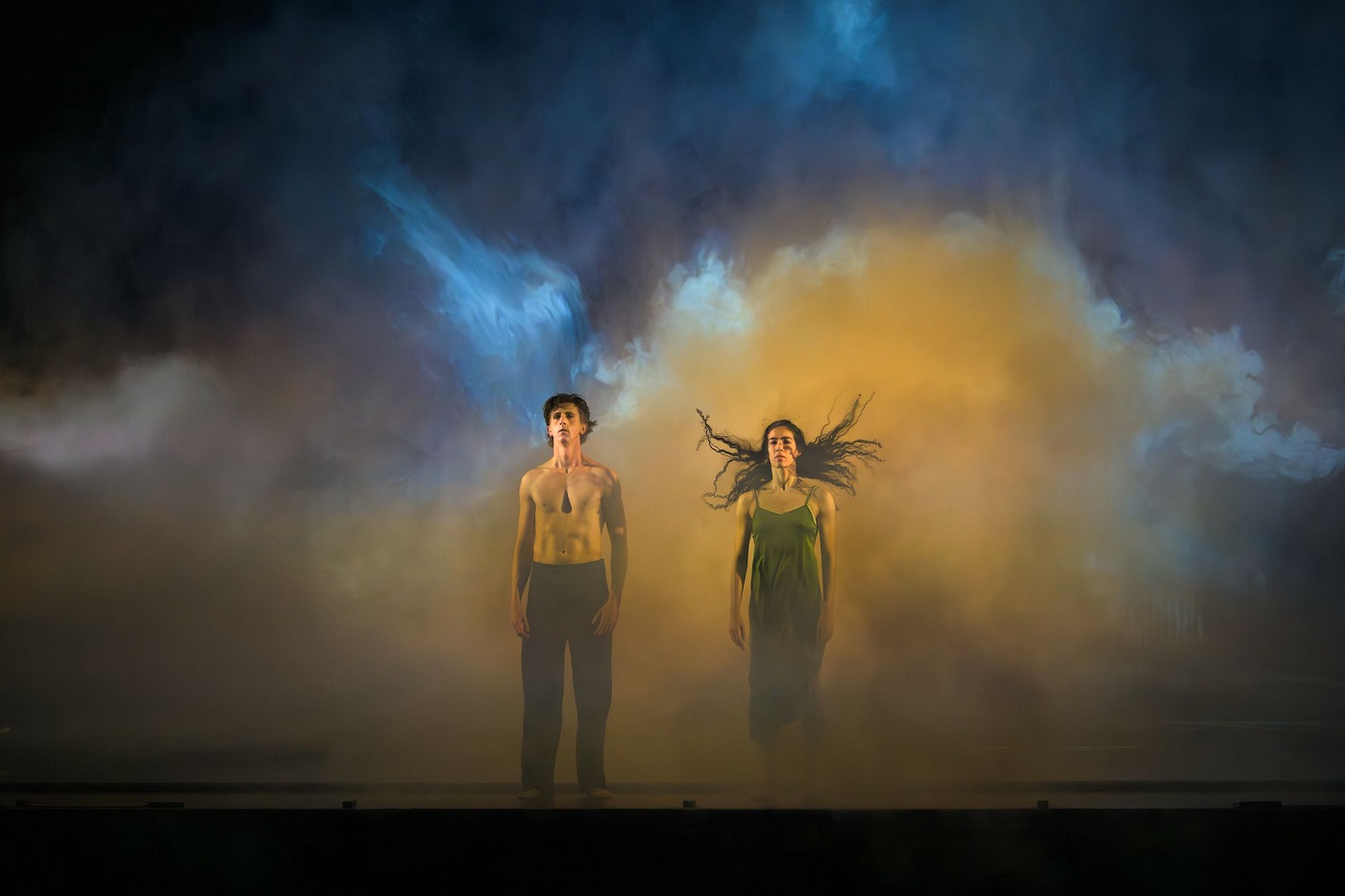 Closing the Lightscapes programme is Royal New Zealand Ballet alumna Alice Topp's bold and memorable Logos (Greek: reason or logic), which was premiered by The Australian Ballet in 2020. A volatile work of metaphorical and symbolic monsters manifesting as devastatingly topical pressures and crises, Logos is dark and vital contemporary ballet. High stakes partnering, relentlessly innovative weight-bearing, stunning staging and design (Jon Buswell) are all underpinned by Topp's intelligent and sensitive approach to moulding meaning into movement. The opening partnering of Mayu Tanigaito and Levi Teachout have some inconsistencies of connection and tone, however Tanigaito's masterful fluidity and Teachout's controlled and detailed popping-influenced solos more than compensate here. With programme notes referencing Haruki Murakami, Rainer Maria Rilke, Tennessee Williams, and a synopsis of the work's four movements by composer Ludovico Einaudi, Logos' depth and sophistication are clear from the outset. Topp provides her stellar cast with mature and substantive material, culminating in an unforgettable crescendo. A heartbreakingly poignant pas de deux by Matthew Slattery and Ana Gallardo Lobaina in her most powerful performance with the Royal New Zealand Ballet yet, reflects society in a terrifying storm, yet with a whisper of hope that is, of course, love. Were Topp to rework Logos into a full-length ballet I would be the first in line to see it.
As a quadruple bill Lightscapes is a generous programme, showcasing the versatility and strengths of the Royal New Zealand Ballet's dancers and the company itself at 70.
Photography by Stephen A'Court
Gallery is loading. Please wait. Javascript will need to be enabled to view it.