Half | Life
Tempo Dance Festival: Te Rerenga o Tere
28 and 29 September 2022, Q Theatre
Auckland
Reviewed by Geordan Wilcox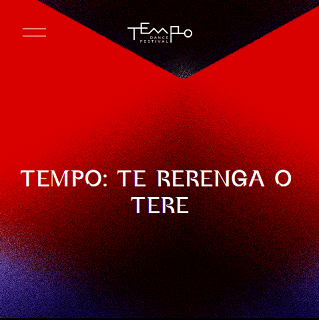 Half | Life premiered at the Q Theatre as part of the opening of the 2022 Tempo Dance Festival​: ​Te Rerenga o Tere. The performance was presented by Lo|Co Arts – a group of mixed-genre artists and the brain child of choreographer and director Loughlan Prior and composer and director Claire Cowan— expertly choreographed by Loughlan and co-directed by Loughlan and Claire. Costume realisation was by Coralie Hale; lighting and scenic ​design by Filament Eleven11. Dramaturgy was by The Friday Company; photography by Celia Walmsley; film by Jeremy Brick; animation by Glynn Urquhart; composer and sound engineer Tom Dennison.
It was a treat to be back in Q's Rangatira Theatre and see live dance again with Tempo Dance festival returning to live performances. A mesmerising, sensory and visceral delight, this multidisciplinary work was born out of a response to the digital age. Half | Life is a conceptual, contemporary balletic performance piece with a stunning group of dancers Laura Saxon Jones, Royal New Zealand Ballet guest dancer-Kirby Selchow, Kit Reilly, Tabitha Dombroski and Björn Åslund; reaching, extending, connecting, contracting, suspended and confined in a distorted and controlled space and reality. Choreographer Loughhlan Prior, delves into exploring the digital age and its effects on humanity.
Composer Claire Cowan's is a powerful and mysterious presence within the work. She plays the part of a digital manipulator and consciousness. Masked, wearing a cloak, and using Mimu technology—gloves creating a sound design to her gestures—she appears to be a puppet master, controlling and manipulating the sound design and the dancers themselves. The suggestion is that this is our experience in cyberspace--simulation and algorithms unconsciously manipulating us, usurping our agency and authenticity. There's also a sense of disconnection, as dancers extend, reach, and hover, just about to touch, and then move away, folding in and out of form and shape from one moment to the next. We get a sense of the loss of intimacy and emotional resonance as humanity engages and submits to a cyber world and ascends into a suspended and altered reality. This eerie sense is heightened by a hollow cube, suspended over the dancers and lit from within that projects hyperreal images of the dancers themselves. Is this some kind of transcendence? But if so, what kind? At times the dancers from above seem to be dancing with and inspiring the dancers below. At other times the dancers above seem to be an oppressive force disciplining and directing the dancers below.
We are reminded of the complex interrelation between the real and the simulation, and the price we pay for the world of the metaverse. This complex interrelationship is echoed in the structure of this collaborative and conceptual art work which ingeniously uses digital technology to make its point: as human life recedes into virtual space, corporeal existence is slowly left behind. Our fate in a digital universe governed by algorithms may indeed be a "half-life."