Media Release
DANZ
Rachel Ruckstuhl-Mann and Alana Yee present new dance works at PAWA 2021
Performance Art Week Aotearoa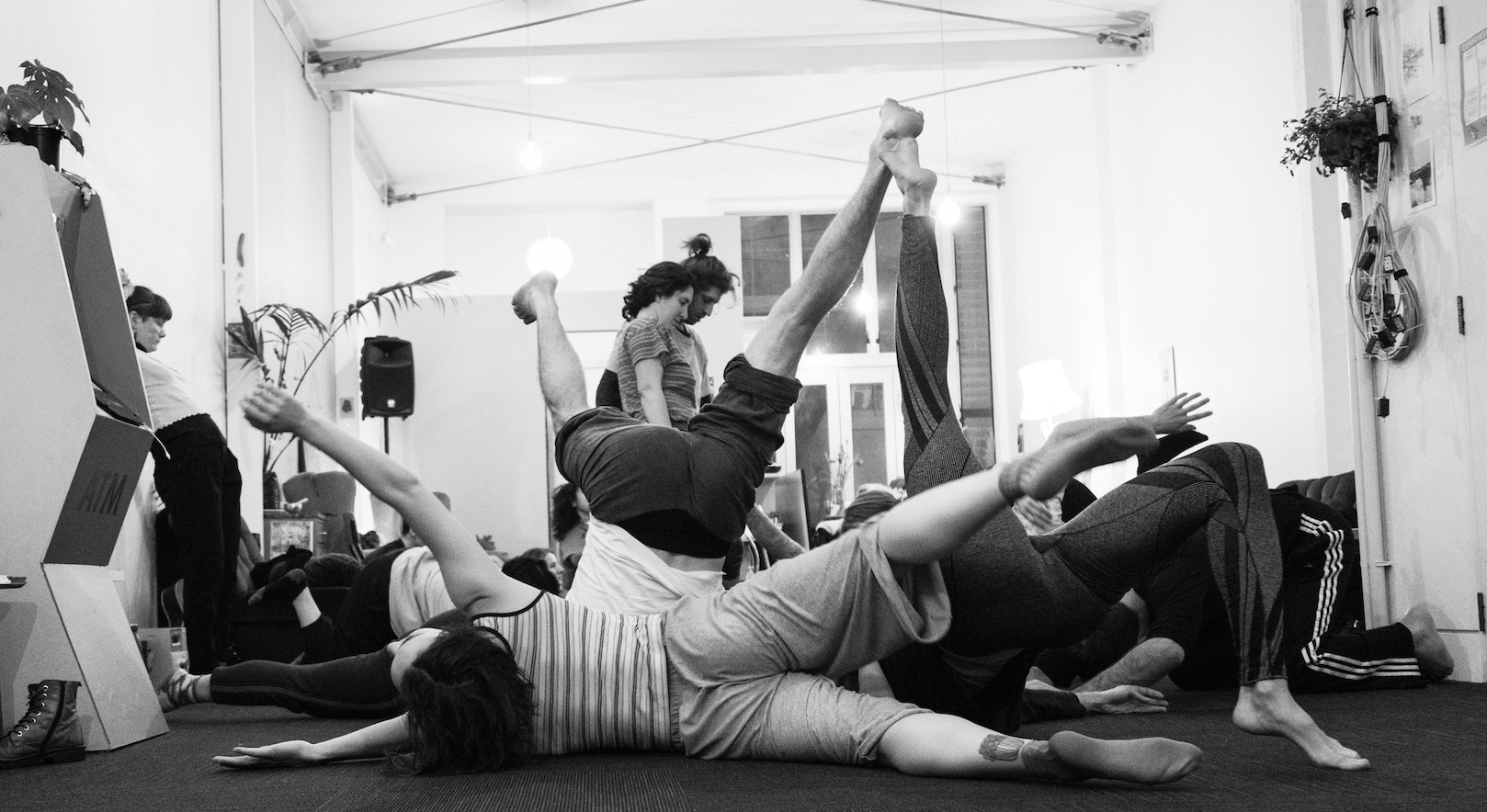 After a hiatus of two years due to COVID-19, Performance Art Week Aotearoa is returning to Wellington for four packed days of exciting, challenging, and engaging performance works. This year two dance works are taking on the festival's theme of Public/Private. For Performance Art Week Aotearoa 2021, Rachel Ruckstuhl-Mann and Alana Yee will each present a new work.
Rachel is a practitioner who utilises somatic arts and Mātauranga Māori to develop experiences and spaces of wonder and transformation. In her performance with PAWA, Rachel is dancing with her ātua, telling the story of Hineahuone with her body. She is creating a link between the first woman, moulded from clay, and brought to life by Papatūānuku'sson, Tane and twenty-first-century women. This somatic dance work explores how the legendary tale of Hineahuone impacts the life of contemporary wāhine. Rachel enquires about the concept of creation and motherhood and how internal and external ecologies influence her. Rachel uses the medium of dance with objects of provocation for interactions with her body. Her dance is thought-provoking, mythological, giving her audience access to a plane above the rational.
I Want to Dance With my Ātua Bodies is both a personal experience and a shared one. The online experience invites the audience to take advantage of the separation between them and the performer. It creates a liminal space for them to absorb the message, to reflect on their relationship with the story of Hineahuone. The illusion of privacy as Rachel dances through mythology and relationships. She is experimenting with the firm and function of dance to work through her whakapapa. Rachel is creating a private space for the viewer while experiencing a public performance from her perspective.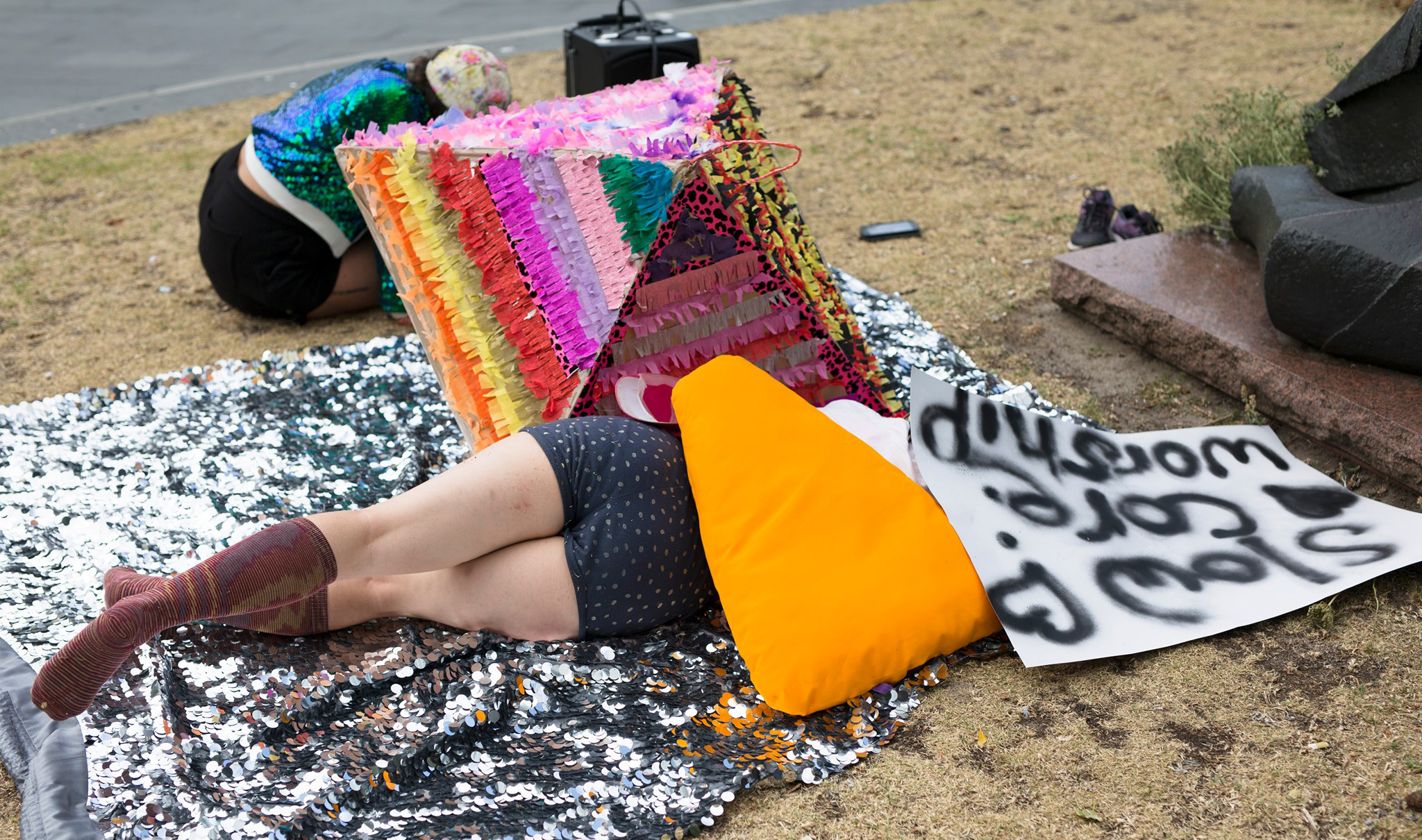 The other dance work presented by Performance Art Week Aotearoa is Alana Yee's Doom Box Ecstatica. Originally from Te Whanganui a Tara, Alana has performed in Berlin, London, and Sydney and is constantly evolving and expanding their practice. Their practice takes many forms – from creating fictional metaphysical healing rituals to somatic pole dancing or advocating cross-generational dialogues. Recently, Alana went viral on TikTok for MIQ hotel room dance videos under the group name Mega Pash Action. They are interested in ideas surrounding social and cultural displacement and exploring the complexity of identity expression when challenged in new, unfamiliar, or compromising environments and situations.
With Doom Box Ecstatica, Alana takes their audience into their inner worlds, looking into the own private performances that we all put on, the layers of emotional labour to project ourselves daily into the world. The effort and fabrication required to produce this constant authenticity are exhausting. In response, Alana invites their audience to come in, have some fun, and reclaim themselves through ritual and a sexy somatic dance party. Marika Pratley (Class War on the Dance Floor) and Virginia Kennard (Betty Lightbulb) will join Alana in this party. From this reclamation point, Alana, Marika, Virginia, and their audience will access and understand their personal junk histories and bodily autonomy.
Rachel and Alana are experimenting with identity through history and the construction of self. They both use the body as a tool to construct these experiments and bring the personal experience of embodiment into the public space for contemplation and reclamation. Their performances bridge the gap between private thoughts and public space.

Performance Art Week Aotearoa is curated and produced by Sara Cowdell. PAWA is a dedicated space for artists and audiences to share and create together by showcasing challenging, engaging, and at times, quite confronting performances.
I Want to Dance With my Ātua Bodies – Rachel Ruckstuhl-Mann / Friday 12 November 8-9 pm / Virtual / $20 waged $10 unwaged - TICKETS VIA HUMANTIX
Doom Box Ecstatica - Alana Yee / Saturday 13 November 8-9 pm/ Meanwhile Gallery/ $20 - TICKETS VIA HUMANTIX