Reviews
DANZ
القُدس JERUSALEM
Concept / Direction / Design / Sound: Lemi Ponifasio
Lighting: Helen Todd
Choreography: Lemi Ponifasio and MAU Company
The Opera House, Wellington
Saturday 22 February 2020
Reviewed by Brigitte Knight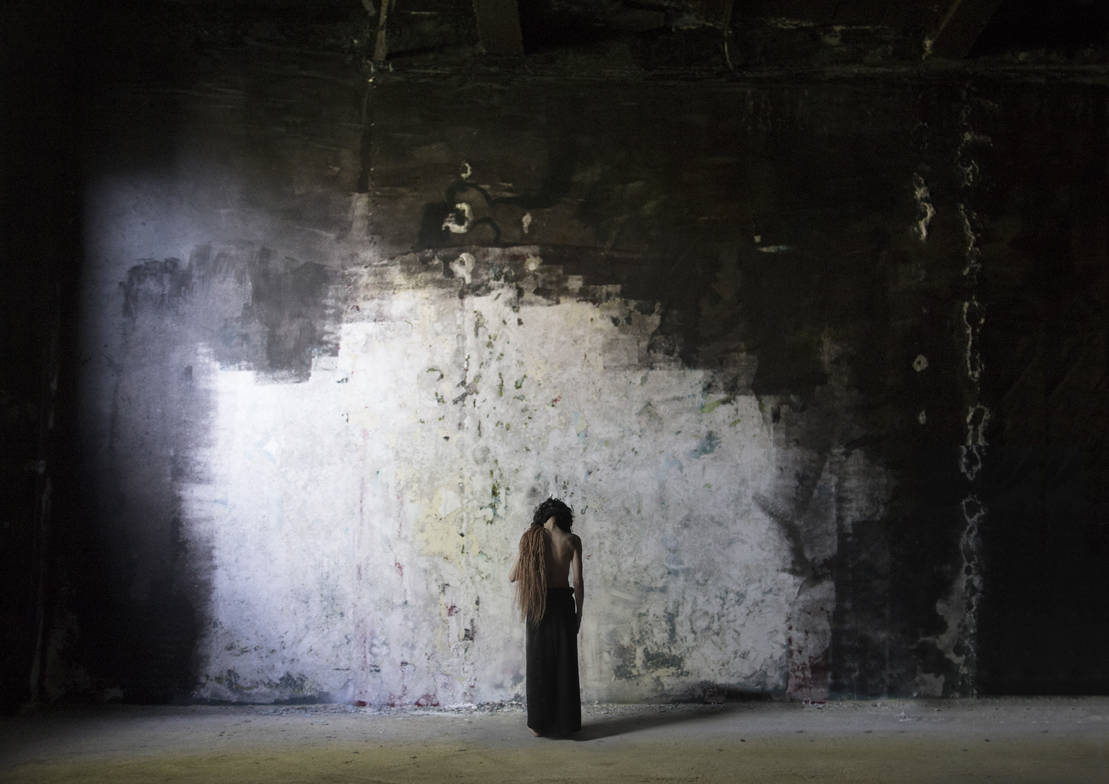 How do we apologise to roses our feet trampled
roses lying around the city's eyelashes?
Blocked roads books oozing blood
and in the mud screams the mouth of language could not explain
Gentle and wild this city's blood blood that pours
into the cave of words no eye is wide enough to apprehend
FROM CONCERTO AL-QUDS, ADONIS, 2017
For 2020, the New Zealand Festival of the Arts in Wellington has employed three guest curators to create programmes aligned with their disciplines, priorities and values. This new approach to festival programming sees Lemi Ponifasio select eight performances and events, four of which he has directed and designed himself. Chosen and Beloved was created for and opened the New Zealand Festival of the Arts, MAU: House of Night and Day is an installation in Te Papa's Toi Art gallery based on the 2015 commission Lagimoana, Talanoa Mau - we need to talk is a two-day artist's hui with select guest speakers, and القُدس Jerusalem is a new full-length work commissioned for and premiering at the Festival.
Ponifasio is highly-acclaimed internationally as a director and designer, and has created work across of a range of performance genre for festivals and exhibitions in more than thirty countries. القُدس Jerusalem is another blended work, fusing elements of poetry, opera, theatre, voice, kapa haka, sound, imagery and movement. القُدس Jerusalem, the titular heterotopia, prefaces the performance with its imagery of conflict, violence, displacement and the religious/sacred. Ponifasio draws inspiration from the life and work of the Syrian poet Adonis (Ali Ahmed Sa'id Esber), and describes his epic poem Concerto al-Quds (Al-Quds is the Palestinian name, in Arabic, for Jerusalem) as 'braiding together' the performance.
القُدس Jerusalem is built using Ponifasio's signature ingredients, including a monochromatic palette interspersed with the sparing use of red, a recorded dystopian soundscape juxtaposed with live voice, a blend of theatrical forms (operatic singing, chant, synchronised movement, contrasting lighting states, kapa haka), and a fusion of culture and languages. القُدس Jerusalem is voiced almost exclusively in Te Reo Māori; simultaneously familiar and excluding for non-fluent audience members. Masterful lighting by Helen Todd lends much to the dichotomies in the work, particularly with regards to obscuring or revealing performance space and performers. Both the skill and the commitment to the world of the work by MAU company members, including enigmatic activist Tame Iti, are commendable and essential to the show's cohesion. Once again in القُدس Jerusalem, many of Ponifasio's most poignant images are created by the replacement of normal objects with unexpected ones; a fiery kapa haka-informed solo by a young woman holding a crescent wrench in place of a patu, a rifle in place of a taiaha, a selfie-stick with a live monochromatic video feed wielded like a gun by a backwards-stalking woman.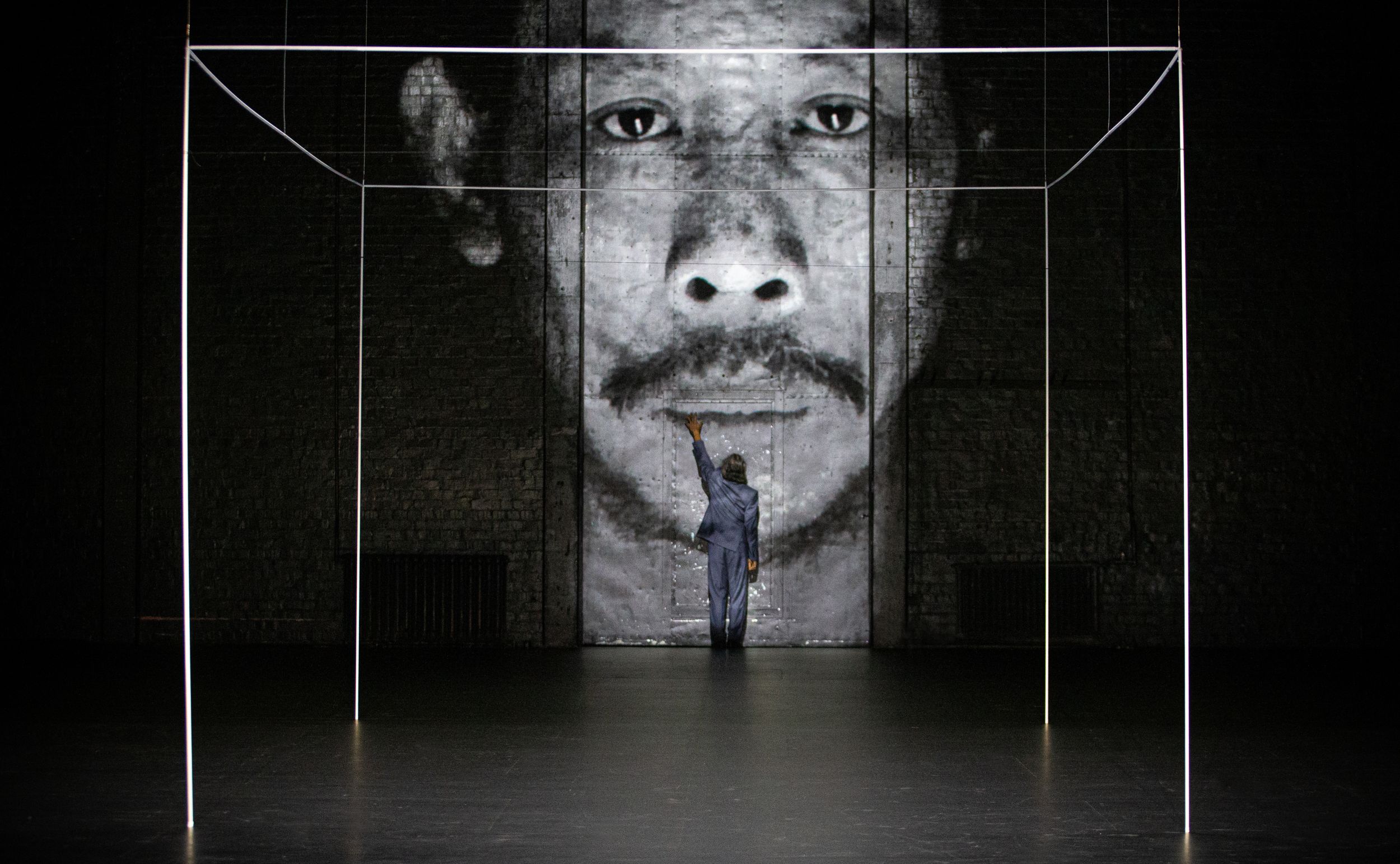 My expectations for القُدس Jerusalem were high, largely due to experiencing Ponifasio's immersive and awe-inspiring I AM at the Auckland Arts Festival in 2015 (http://whatsgood.co.nz/we-went-i-am/ ). The Opera House has some problematic sightlines, and all of the centre-centre stage action (which is the location of the majority of القُدس Jerusalem's dramatic exposition) was obscured by the head of the man in front of me. The back wall of the theatre is exposed and used for projection, however, it is not a flat surface and some of the projected scrolling text was difficult or impossible to read. Given my inability to access the majority of the language of the show, this loss of text in English felt more significant. The length of the opening section of Te Reo oratory caused its dramatic power and impact to diminish over time, and I observed a small but steady stream of audience members leaving from within ten minutes of the performance starting.
Other than literal representations of power, violence, demarcation of territory, and death, القُدس Jerusalem felt decontextualized, and as though it could have been a product of any number of international conflicts. In his programme notes, Ponifasio refers to the city as "one of the most contested places in human history…held hostage in the shadow of competing divine archetypes, which police and divide human life on Earth". Perhaps this underpins my sense of isolation from القُدس Jerusalem; conflicts arising from yet another group of religious patriarchies in which women have held neither power nor agency. القُدس Jerusalem has much less surrealist, other-worldly imagery and movement than previous works, tending instead towards the gender binary with men in suits and women in long 'modest' dresses. At nearly two hours long, القُدس Jerusalem calls for a level of commitment from its audience, with a minimalist approach to both staging and tonal change.