Resource
DANZ
Guidance for New Zealand Dance Businesses and Facilities operating under the COVID-19 Protection Framework
(Traffic Light System)
Reflecting New Zealand Government COVID-19 Protection Framework provisions effective 14 April 2022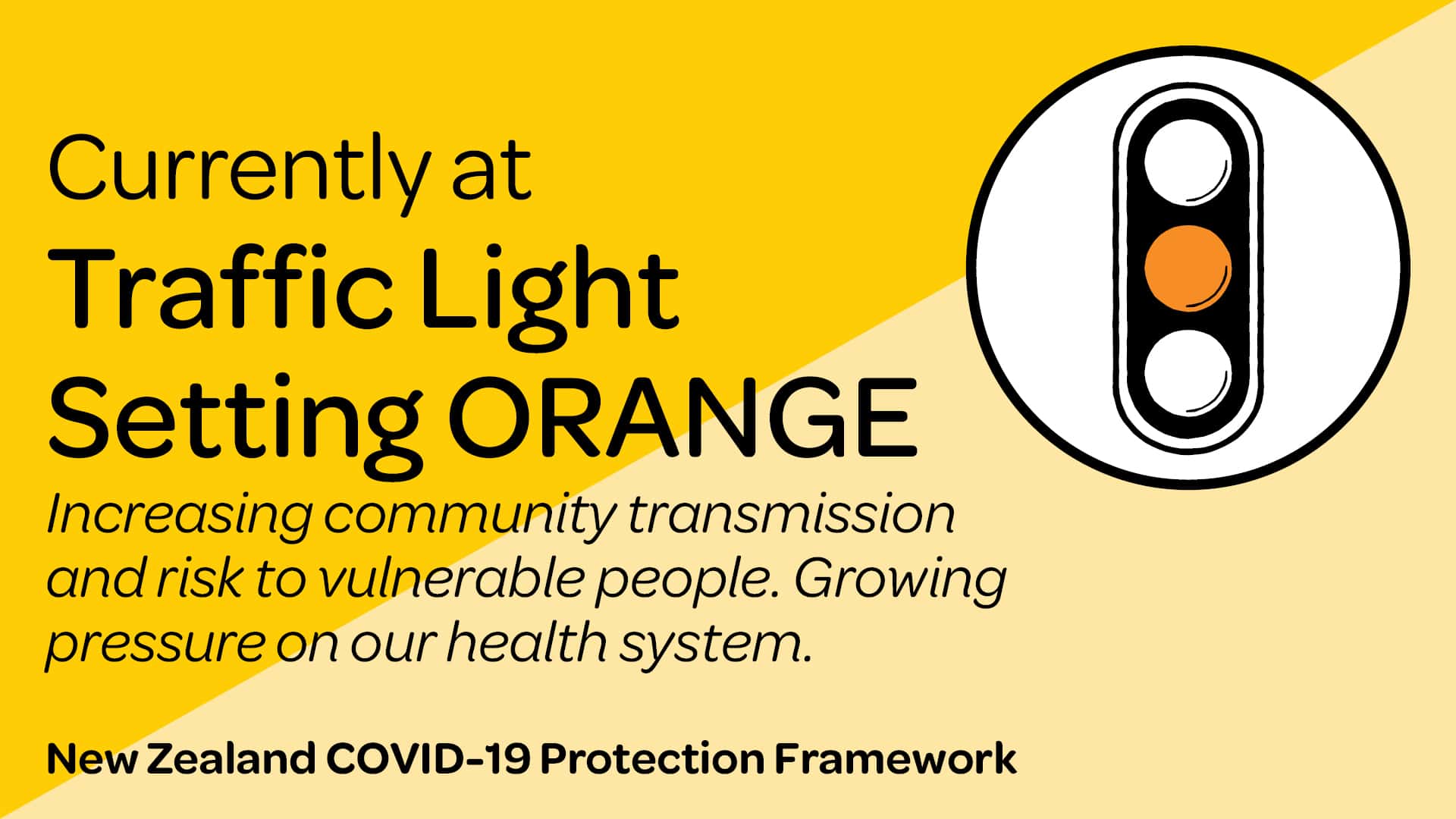 The COVID-19 Protection Framework (otherwise known as the Traffic Light System) is currently in force in New Zealand, and seeks to contain the ongoing nationwide impact of COVID-19 through three settings – Red, Orange and Green. The traffic light settings enable hospitals and the health system to be protected while allowing businesses, events and facilities to open and operate with maximum flexibility under set conditions.
Variable geographical restrictions may be designated from time to time to further restrict community transmission and extend greater protection to the vulnerable. Regional settings are set out in the Traffic Lights Map. Effective from 11.59pm Wednesday 13 April 2022, the Orange Setting applies to the whole of Aotearoa New Zealand. The Orange setting is applicable "where there is community transmission of COVID-19 with increasing risks to vulnerable communities and pressure on the health system".
These guidelines detail the application of COVID-19 Protection Framework provisions as they apply to dance related businesses, services and facilities operating within the Traffic Light system. General COVID-19 risk containment advice provided through the official New Zealand Government COVID-19 Website continues to be relevant and should also be followed.
View the Dowloadable Version: COVID-19_Guidance_for_NZ_Dance_Business_and_Community_Operators_14_April2022
This document is provided as a service to both members of DANZ and to the wider dance sector of New Zealand. It will be updated in accordance with any further government guidance issued and as additional sector specific information becomes available.