Reviews
DANZ
Fa'asinomaga | Identity
Tempo Arts festival
8 October, Q Theatre, Auckland
Reviewed by Tia Reihana-Morunga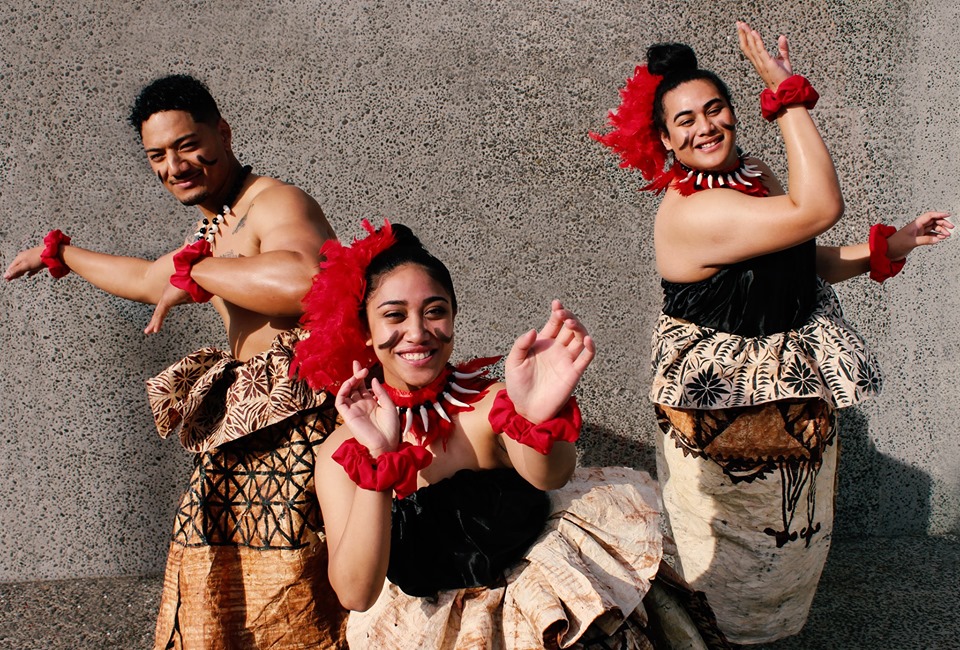 Tonight my family and friends went to see the Sau e Siva Creatives and their work Fa'asinomaga | Identity. I don't take lightly the feeling I have when I see formal dance spaces often facilitated by Western values of the creative and performing arts being occupied by mana moana tangata. Although a presence has been felt in past years, Tempo Dance Festival 2019 has generated key performances throughout that make equitable and reciprocal spaces for Indigenous people of the Pacific, to come together as Oceanic communities. More importantly that these spaces respect the distinct vā ideologies that enrich unique creative practices is essential. To see our Pacifika community flooding the Q Theatre is so incredibly meaningful and long overdue.
Tonight our creative and performing arts lens widens, and although there remains the distinct consideration of choreographic rigour, that tonight's performance shares ongoing references of everyday life and values of Pacifika people is a core philosophy with the Sau Siva Creatives.
The venue is sold-out and there are over 50 performers. Pre-show in the foyer the performance of Kiahan Simons-Tipau is an enriching highlight where movement narratives show how the navigations between identity and culture are sometimes experienced with uncertainty. I am captured in the courage of Simons-Tipau to show the fragility of culture that can occur in our urban landscapes as indigenous peoples.
The rich sounds and heartbeats of Samoa are evident on this evening in the somewhat traditional surrounds of theatre. There is live music and it's great. From the opening scene where generations are shown in the passing of knowledge between young and old, the first collective sound of the performers voices was absolutely riveting. I held my chest in the energy that rang through the theatre.
This collective cultural autonomy and authority demonstrated through voice, music, and movement of performers was the primary embodiment of this work. They are generous to share themselves with audience, family and friends. The dancing although somewhat conventional in performative structure, was threaded via story to form a collage of culture. Love, family, respect for elders, village life, spirituality, intergenerational knowledge, and the distinct roles of society were communicated as ways in which we locate our identity. Perhaps the most poignant message is that our identity is always a reflection of the collective.
Fa'asinomaga | Identity was an entertaining evening. Relaxed as family gathered to co-inhabit spaces in Tāmaki Makaurau we received taonga as means to enrich our own lived experiences.