Media Release
DANZ
DANZ LAUNCHES NEW DANCE RESIDENCY OPPORTUNITY IN 2019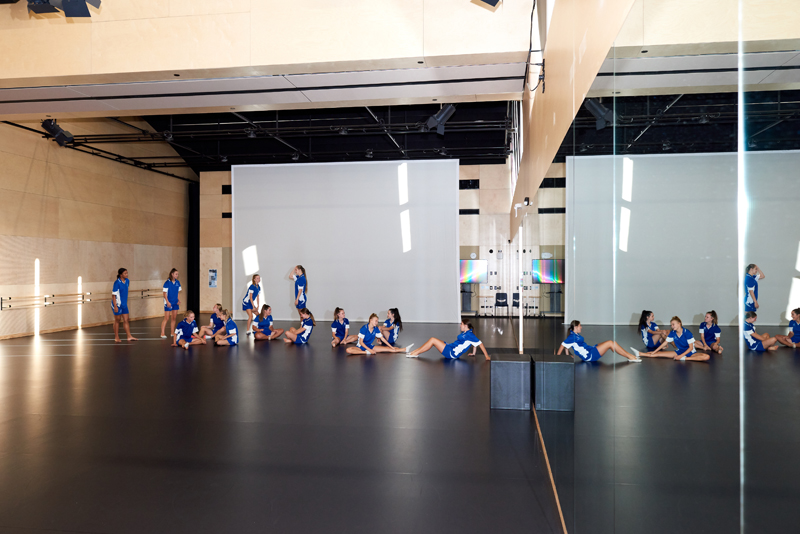 Dance Aotearoa New Zealand (DANZ) with the support of Foundation North and in partnership with Auckland's Saint Kentigern College, are proud to announce the DANZ Dance Residency at Saint Kentigern College.
This residency is a unique opportunity for a dance artist to develop their choreographic voice and create a work in a supported environment over three weeks in January 2019. The new residency has been developed by DANZ as part of their strategy to strengthen support provided to the professional dance sector and to help create pathways for professional dance to flourish in Aotearoa.
Sheryl Lowe, Executive Director says, "DANZ is pleased to add this to our programme of supported residencies which includes Te Kanikani Whakamātau, Wellesley Studios Summer Residency, and Ausdance's DAIR (Dance Artist is Residence). We have seen the positive impact of these residency opportunities for dance artists and the contribution they make to strengthening and sustaining the dance sector in Aotearoa."
Tru Paraha, recipient of DANZ's 2018 Te Kanikani Whakamātau project says, "The process was beneficial as an open space for choreographic art, embodied testing, and the generation of a new concept. A key benefit was having time and space to explore original ideas without the expectation of a standard 'showing' or final product."
The residency will be held at Saint Kentigern from 7-25 January 2019, during the summer break. The successful artist will have access to rehearsal space at Saint Kentigern College, the ability to work with additional dancers and access to a dance mentor throughout the three week period. At the end of the residency the artist will have an opportunity to present what they've generated in the form of a showing and/or a discussion, with potential for the work to be developed further.
Director of dance at Saint Kentigern, Geordan Wilcox, says: "As a dance educator and having many years of dancing and choreographing within the sector, I know how important support can be. It is a pleasure that with Saint Kentigern College and DANZ we can offer and share our fantastic purpose-built dance facilities and help support an emerging artist to develop new work and their craft. This is in line with the Saint Kentigern College value of service to others and a way to contribute and support members of the dance sector."
DANZ invites applications from dance practitioners of all backgrounds. Interested artists can find out more and apply on the DANZ website: DANZ Saint Kentigern Residency
Applications close 30 November 2019.
The DANZ Dance Residency is supported by: