News
DANZ
Daniel Belton and Good Company Arts Win Sino x Niio Illumination Art Prize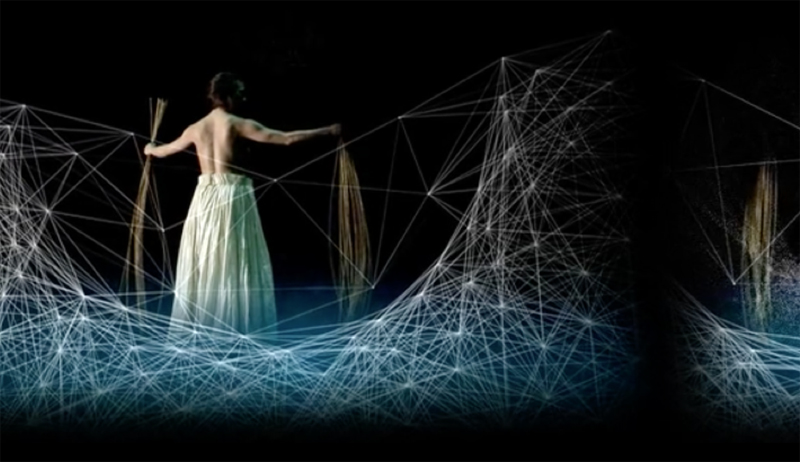 Congratulations to Daniel Belton and Good Company Arts who have been awarded the Sino x Niio Illumination Art Prize 2018/19 in Hong Kong for their work OneOne.
The art competition brought together new, compelling artworks from across the globe, rich in styles and concepts, pushing boundaries and rendering works that both recognize the future and honor the past.
Niio is a purpose-built cloud platform with professional tools for managing, distributing and showcasing artworks. The platform provides a media rich portfolio & collection management tool, enables distribution and private transfers of artwork files between artists, galleries, collectors and events and offers a professional 4K 'media art' player for displaying works at exhibitions.
Sino Group is one of the leading property developers in Hong Kong with core business in developing residential, office, industrial and retail properties for sale and investment. The Group is also a major player in hotel investment and management, club management, property management, car park operations as well as environmental and security services.
Dedicated to promoting arts and culture to enrich lifescapes, Sino Group initiated 'Sino Art' in 2006 as one of the four key pillars of the Group's corporate social responsibility efforts, alongside Sino Care, Sino Green and Sino Heritage.
For this open call they received 157 digital artworks by new media artists and art students from 39 countries in the following themes:
Category 1 - Theme: Artistic Blessing - Festive, Celebration for Christmas. Winner: Daniel Belton and Good Company Arts
Category 2 - Theme: New Life - Spring, Blossom for the Chinese New Year. Winner to be announced 20 December
"OneOne invokes a sense of ancient culture, an archetype being unearthed through real-world experience that is timeless and contemporary. This resonates with natural elements: stone, water, wind, and sunlight. In Te Reo Maori the title means soil, sand or earth which is appropriate because the source of the inspiration for the work is New Zealand landscape. In particular this references a North Otago river where extraordinary hollow rattle-stones can be found. They are rare, and have been formed over millions of years. Near to this site is a place called the Valley of the Whales, named because there are fossils of Cetaceans in the rock, both whale and dolphin. Ancient connections, and we know that all those years ago, this place which is now very much inland, was once under water ocean. OneOne explores human existence as part of eternal cycles. It suggests ritual where echoes of the past resonate in a universal view of the present" Daniel Belton and Good Company Arts