Resource
DANZ
DANCE FOR ALL
This resource has been developed by DANZ in partnership with Arts Access Aotearoa and Touch Compass Dance Company. It supports our vision to 'make dance visible' in Aotearoa New Zealand, by providing services to the dance sector in all its diversity. The objective of this lift-out is to highlight some of the important things to make dance accessible for all, to serve as a starting point from which plans and policies can be developed to effect changes to ensure everyone has the opportunity to participate, enjoy and benefit from dance.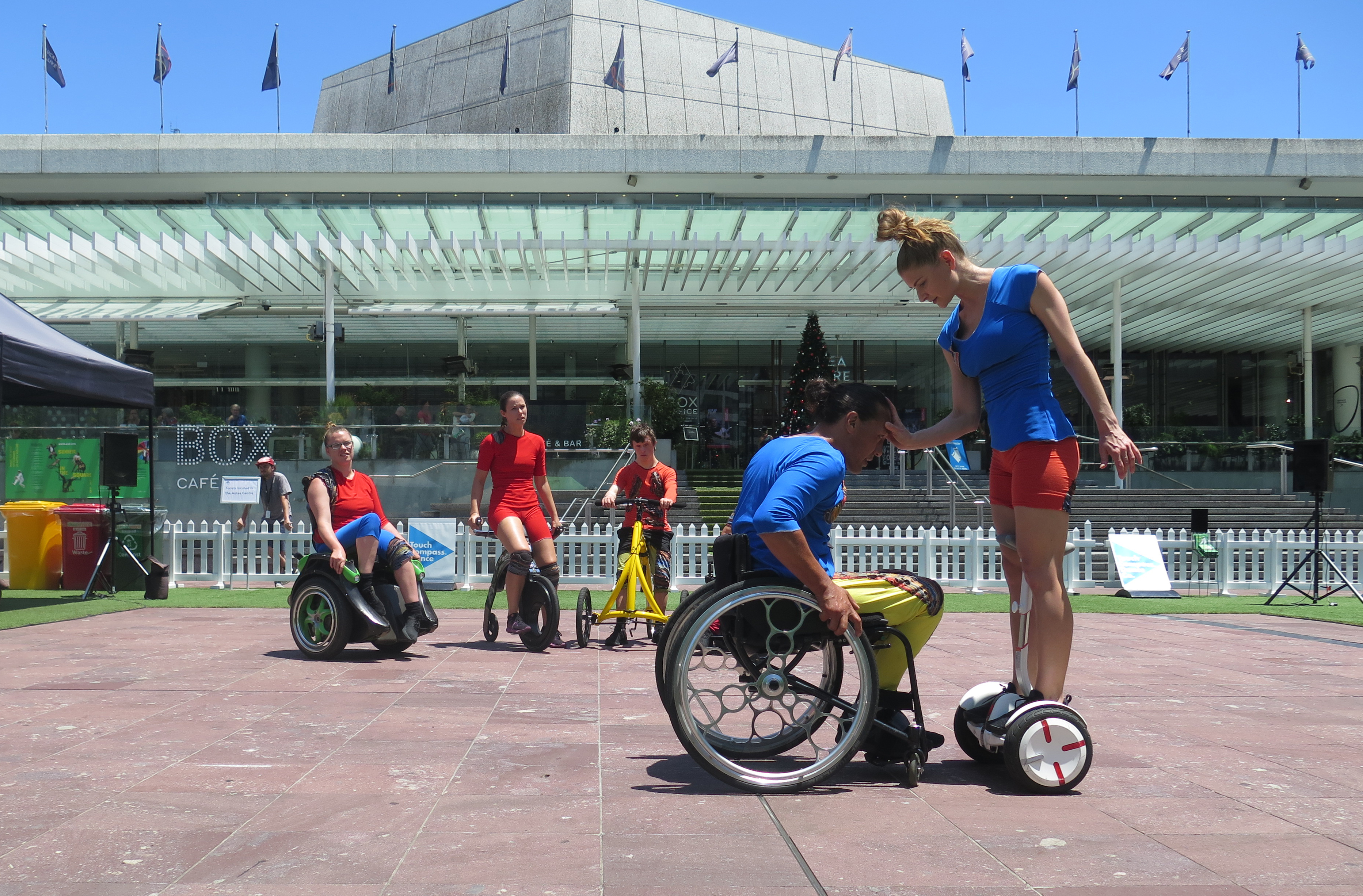 "One little word when it comes to the arts is so valuable and important to me: access." Rt Hon Jacinda Ardern, Nui Te Korero May 2018.
What is meant by words such as arts access, accessibility and being accessible? Why does it matter and what can companies, venues, artists and producers do to be more accessible?
There are many people who face barriers to access, not only as audience members and museum or gallery visitors, but also as artists creating, performing and exhibiting. This includes people with physical, sensory or intellectual impairments; and people with lived experience of mental ill-health.
Access to the arts matters because everyone has the right to enjoy what the arts can offer.
So, what can you do to ensure more people can experience your dance workshop, class or production?
Firstly, read this lift-out. Then check out the Arts Access Aotearoa website, get in touch with us and join the Arts For All Network. There are five regional networks, who meet throughout the year. Meetings are free to attend and they're a great way to get together with others seeking to make the arts accessible.
Since 2011, Arts Access Aotearoa has seen significant progress and increased opportunities for disabled people to engage in the arts. We recorded 65 accessible services at arts and cultural events around New Zealand in 2017, including 16 audio described events, 20 sign interpreted events, and 10 relaxed performances.
In 2017, the Royal New Zealand Ballet audio described the first-ever ballet in New Zealand. And this year, the Auckland Arts Festival offered accessible services for 14 events, including a touch tour and an audio described performance of the English National Ballet's production of Akram Khan's Giselle. Importantly, it also reduced the cost of tickets for disabled people (and their carers/companions) to $20.
Auckland Arts Festival's commitment to being accessible earned it the Arts Access Creative New Zealand Arts For All Award 2018. Could this be you next year?
Richard Benge
Executive Director, Arts Access Aotearoa
CLICK HERE TO READ OR DOWNLOAD THE DANCE FOR ALL RESOURCE