News
DANZ
Caroline Plummer Fellowship in Community Dance 2020 Recipient Announced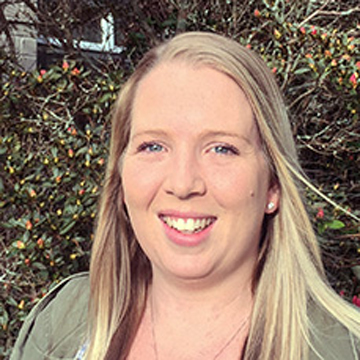 The Caroline Plummer Fellow for 2020 has been announced as Kristie Mortimer, a Dance Studies Lecturer at the University of Auckland, who is currently researching her PhD in Dance Studies with a focus on dance education and community dance practices. This research complements Kristie's extensive teaching experience.
The Caroline Plummer Fellowship in Community Dance was established in 2003 to commemorate and continue Caroline's passion and vision for dance in the community. Caroline believed in the power of dance in respect to healing, education, cultural understanding and artistic expression.
The University of Otago and The Caroline Plummer Memorial Trust offer the Fellowship to promote, encourage and enable community dance practice through research, teaching and community service.
The Fellowship aims to remember and extend Caroline's belief that dance provides a unique means of celebrating and improving humanity. In Caroline's words, "I can only hope dance can be utilised in more and more positive ways to help us embrace the diversity and difference that makes our world so fantastic."
Kristie's proposed Fellowship project is "Dance with offenders, at-risk youth and children of offenders".
Its three main aims are to facilitate weekly dance classes at the region's Corrections Facility; an activity with an organisation who works with children of prisoners; and weekly classes for at-risk youth or offenders who are being reintegrated into the community.
"I was extremely honoured and excited to find out that I would be the Fellow for 2020. I'm currently working on completing my PhD and the Fellowship offered the perfect opportunity to continue providing dance experiences with diverse groups of people in our communities."
Within the six months of the Fellowship she aims to foster accessibility by bringing dance to an environment where it currently may not exist - within the Otago Corrections Facility - and believes the project may also be an agent for change, where the benefits of participating in dance are extensive. Inclusivity and cooperation will also be cultivated, as she will seek to create a safe and inclusive dance environment by utilising community dance and student-centred teaching strategies.
Kristie hopes that participation in dance may lead to personal development, inclusion and potentially a reduction in reoffending, and that through her facilitation of the dance workshops and the communities' viewing of the participants' performances, the transformative potential of dance may be evidenced.
"I felt empowered reading and hearing about Caroline Plummer and her beliefs and aspirations for community dance in New Zealand. Her comment, 'I can only hope dance can be utilised in more and more positive ways to help embrace the diversity and difference that makes our world so fantastic' is what resonated with me most. I share Plummer's vision to 'inspire education, healing, and peace in our community'. To be able to provide dance within the Otago community as the Caroline Plummer Fellow is truly an honour."