Media Release
DANZ
Ambitious Festival Line Up for Tempo 2018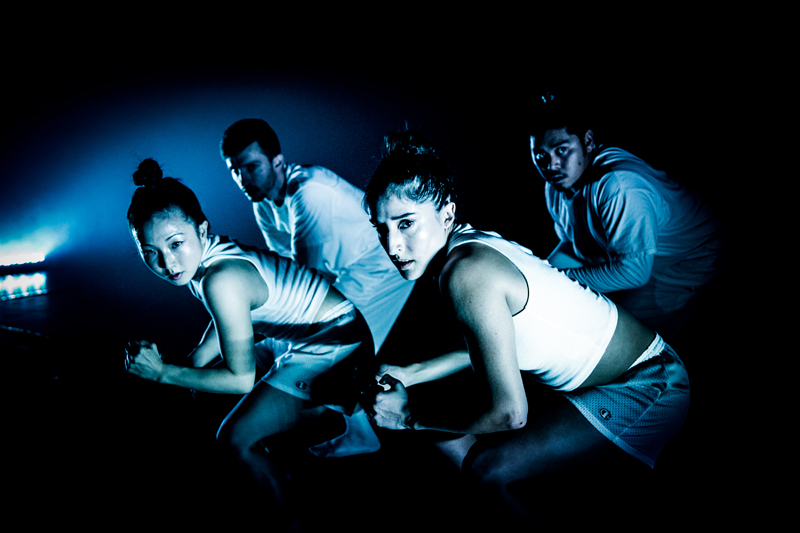 Tempo Dance Festival once again lights up Auckland with over 60 spectacular events this October showcasing an inspiring range of performances, including new work by New Zealand and international artists. Now in its 15th year, Tempo presents its most ambitious festival yet. After announcing three headliner shows earlier in the year, the full programme was released to an eager crowd at The Lula Inn in Auckland's Viaduct Harbour in late July.
Alongside Metamorphosis, to celebrate 20 years of BoyzDance2, and a much-anticipated new work, System by Muscle Mouth, Auckland audiences have been buzzing about L.A. Contemporary Dance Company who will be making their first visit to New Zealand with a mixed programme from their extensive repertoire. "Aside from being a highly technical company," says Tempo Artistic Director Carrie Rae Cunningham, "they were slick, sexy and had their own style of LA sass - and I like sassiness!"
Diverse festival programming is a draw card for Aucklanders with a very broad range of tastes. Metamorphosis by BoyzDance2 celebrates a 20-year legacy of boys dancing that has spawned award-winning New Zealand hip hop crews (IDCO, The Bradas) and international dance careers of male dancers.
Discerning dance-theatre lovers have plenty to choose from. The brilliantly crafted 1918 by Le Moana is a powerful performance response to the devastating Spanish influenza epidemic that swept through Samoa 100 years ago wiping out nearly a third of the population. Set amongst a stack of working space heaters, HEALR (choreographed by Jessie McCall and Rose Philpott) is literally the hottest show in the festival, exploring the line between therapeutic self-care and self-destruction. Muscle Mouth premiere their new sci-fi inspired work System, performed by Ross McCormack and Luke Hanna, that takes place in a futuristic landscape of isolated rooms and transfer pods where a 'replacement procedure' has become necessary for progress.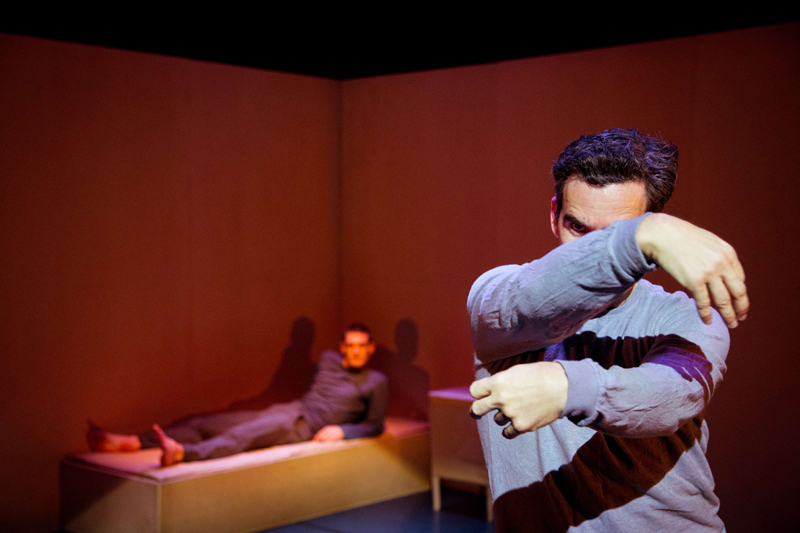 Between Two is an intimate performance experience featuring two new short works by Douglas Wright and Kelly Nash. Wright's M. Nod, a meditation on the nighttime dream world, is a solo work performed by Sean MacDonald. Dancer Nancy Wijohn and vocal artist Milly Kimberly Grant feature in Nash's My Inner Sound, a further exploration of themes from her larger work Atamira which premiered early this year by Atamira Dance Company.
With so much on, it's hard to pick favourites, but Cunningham has a few. "I will absolutely not miss Soft n Hard by Barbarian Productions. I love sitting in an audience laughing out loud and this show is really funny. It's difficult for me to get to some of the events outside of Q Theatre since festival time can be so crazy-busy but I will not miss Deep Soulful Sweats." Conceived and led by Melbourne-based Rebecca Jensen and Sarah Aiken, Deep Soulful Sweats is a free community participatory event summed up as "a meditation retreat, hot yoga class, 90s warehouse rave and visit to a psychic all rolled into one". No dance experience is necessary, just be ready to 'fake believe' for a little while at this truly unique experience. Wellington's JDK Dance Crew also join Tempo 2018 for the first time with Just Dance Krazy, a showcase of inclusive performance alongside Touch Compass, The Palace Dance Studio and the New Zealand School of Dance.
Go to www.tempo.org.nz for full programme details.