Blog
DANZ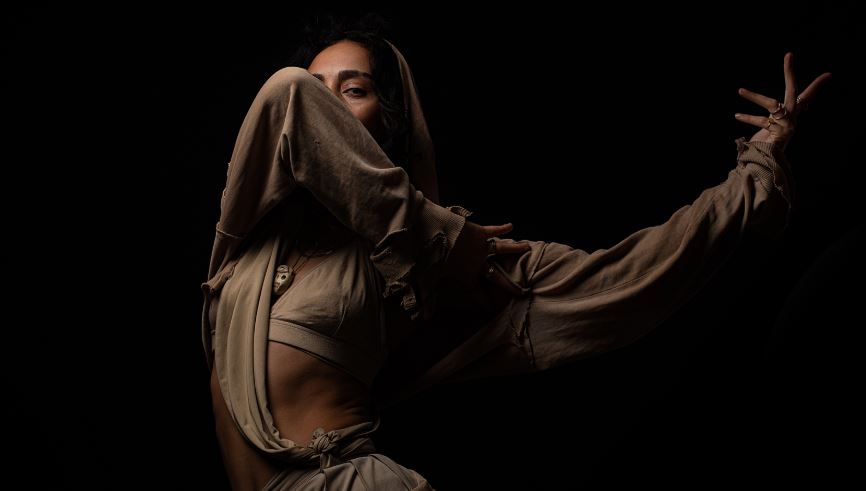 Self-isolation has been hard. Art can help everyone. Artist in Residence is an immersive podcast series made in collaboration with ten New Zealand artists across theatre, music, poetry and dance. Each artist has made you a 15-minute personalised performance to help with one thing you might be feeling in isolation and as we transition out of it.
Jahra Wasasala is an award-winning artist and world-builder of Fijian/Euro origin based in Aotearoa. Jahra's shape-shifting form of story-telling through solo works and collaborations have toured across Aotearoa, Australia, Hawai'i, New York, Utah, Berlin, Guahån and Canada. Jahra has created commissioned works for institutions such as the Auckland War Memorial Museum in Aotearoa, The Banff Centre in Calgary, the Smithsonian Museum in Washington DC., and the Metropolitan Museum of Art in New York.
A 2017 TEDxAuckland Speaker, Jahra's facilitation and mentoring roles are also an integral part of her practice, working towards enabling others to develop their personal languages within word and flesh.
And otherworldly performer, Jahra recently performed an excerpt of her new solo activation work 'GOD-HOUSE', commissioned by the Metropolitan Museum of Art as part of the closing event for the 'ATEA: Nature & Divinity in Polynesia' in October, 2019.
Artist in Residence: Jahra Wasasala
There Is A God In Your Mouth:
For those who have been waiting.
Spoken by the ones you have been waiting for.
Jahra Wasasala has created There Is A God In Your Mouth to listen to when when you are rupturing, empty, or looking to gather your scattered parts to rebuild. The evening before the revolution, or the morning after.
Listen somewhere quiet and low-lit, with headphones, where you can be with yourself. Maybe late in the evening or early in the morning.
This episode is available on Apple Podcasts, Spotify, Soundcloud, our RSS feed and right here.
If you're listening from mobile, Apple, Spotify and Soundcloud are preferable to the below player (as the sound won't cut out when your phone goes to sleep!)
We recommend headphones.