Range of Dance & Fitness Instructors
Wed 01 May 2019, 09:00 am
Sun 30 Jun 2019, 05:00 pm
Flow Dance & Fitness Studio
Christchurch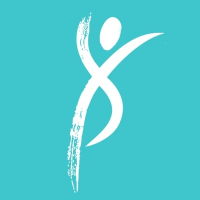 We're looking for dynamic, passionate instructors in a range of dance and fitness activities. We're open to many modalities, but specifically seeking instructors in Yoga, Pilates, Spanish dance, Barre fitness, Hip Hop and general kid's classes.
Get in touch with your specialities and we'll see if we fit!
Open to full time and class-by-class depending on your skills and availability.
Flow Dance & Fitness Studio is Lower Hutt's newest hub of fun and wellness activities, combining different modalities in a welcoming and funky space.
We will be employing 3-7 instructors depending on skill combinations, and require:
positive and outgoing attitude
ability to create class curriculums
open to basic admin and studio tasks (not all instructors will need to do this, but openness to team work is important)
If you want to be part of building an exciting new dance and fitness community in the Hutt then get in touch today.
The application form will include these questions:
Which of the following statements best describes your right to work in New Zealand?
How many years' experience do you have as a fitness instructor?
Have you completed a qualification in fitness?
Are you available to work on a rotating roster?
How much notice are you required to give your current employer?