Group Fitness Exercise Instructor Zumba-Dance - YMCA Auckland
Thu 01 Aug 2019, 12:00 pm
Sun 01 Sep 2019, 05:00 pm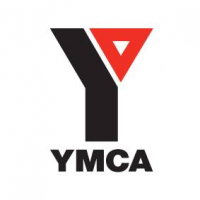 Lynfield YMCA are looking for a confident, reliable and outgoing Zumba or Dance Instructor who can lead an existing class, servicing 15+ members every Thursday Evening!
About the role
Our classes are own Choreography, giving our instructors the opportunity to be creative and really believe in what they are delivering. If you are confident and competent coaching a class from the front of the room and can adjust your style to suit individuals, we'd like to hear from you!
Skills & Experience
To be successful in this role you will need:
• REPs registration or the ability to obtain it
• Experience in leading a Dance style class
• An energetic, open and engaging personality
• A caring, respectful, responsible and honest mind-set
• The ability to connect with all types of people
Benefits
In return we offer:
• Ongoing career development opportunities including CPDs
• Use of the facility
• Parking on site
• A fun, inclusive and motivating work place
If a you have the skills and attributes we are looking for , please forward your CV and cover letter to careers@ymcaauckland.org.nz, we will be screening applications as they come in and may begin interviews before the closing date
Safeguarding
YMCA North is committed to Child Protection and the safeguarding of children and young people in our care and it is our expectation that all staff will operate in a way that reflects this intent.
The successful applicant will need to return a satisfactory Police Record Check before commencement of Employment.
About the Organisation
You probably know the song but did you also know that YMCA employs around 800 employees across Auckland, Hamilton and Tauranga!
We have a diverse range of operations including facility management, health and fitness, early childhood education, OSCAR, accommodation, camps & outdoors, recreation, aquatic, fundraising, education and youth programmes. We provide something for everyone!
As a not for profit, for over 150 years YMCA has been about families, not profits. Join us and know that you're contributing to building strong kids, families and communities now and for many years to come.
Culture
YMCA is able to offer great opportunities for personal development and career advancement. We provide real career pathways and job opportunities in a fun, community focused environment.
We are proud to have a great mix of people of all ages and cultures within our teams who love their work and all contribute to our diverse company culture. We live by our values of Caring, Honesty, Respect & Responsibility.
To Apply
To apply please forward your CV and cover letter to our Recruitment Team at careers@ymcaauckland.org.nz, we will be screening applications as they come in and may begin interviews before the closing date