Article
DANZ
In Conversation with Hofesh Shechter
Interviewed by Lauren Sanderson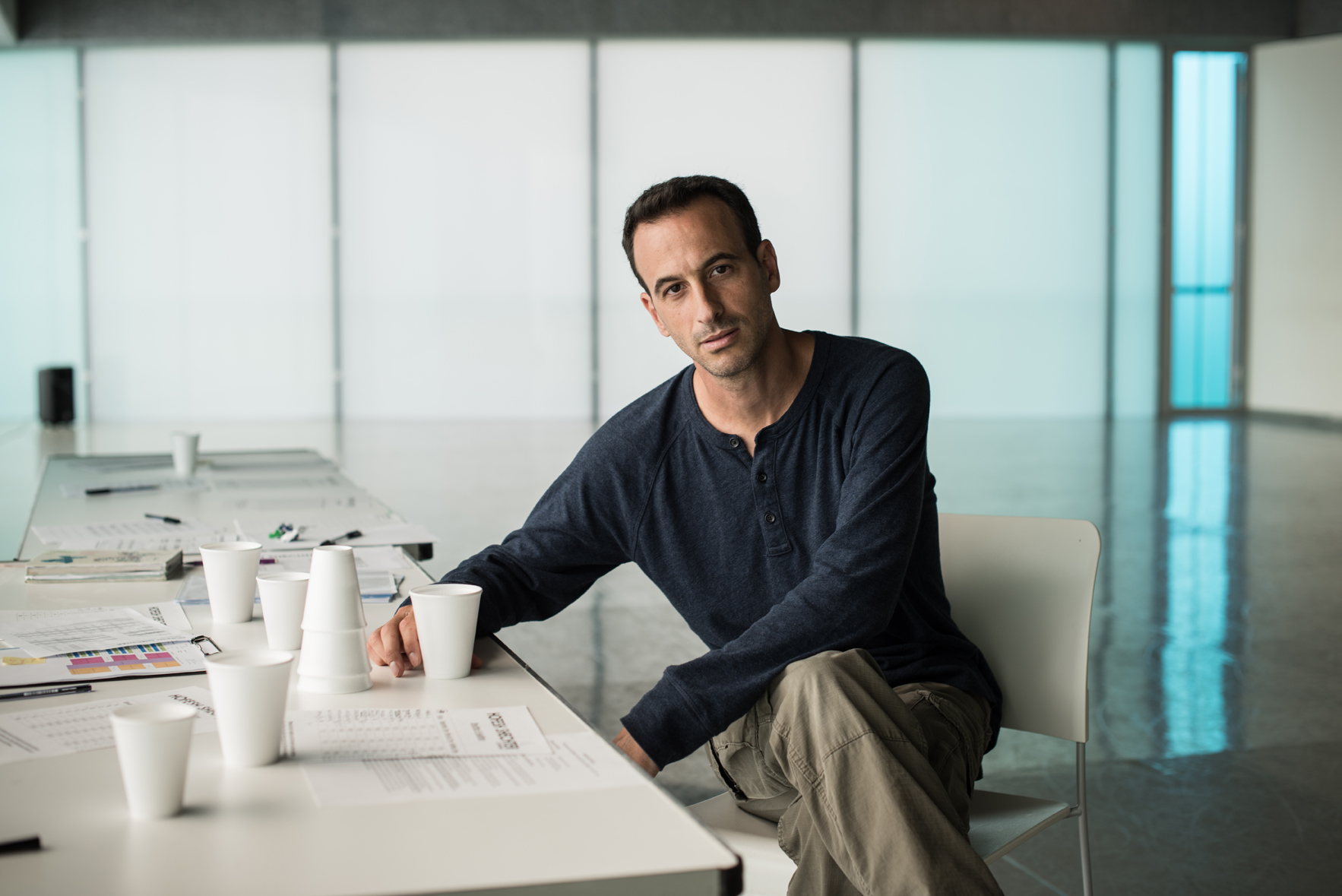 Hofesh Shechter is one of the biggest names in the world of dance. After seeing his work grow and develop over the past 10 years, the Israeli-born choreographer, dancer and composer is returning to New Zealand, bringing his new work Grand Finale to Auckland Arts Festival. Known for challenging the world of contemporary dance and combining all art forms in his work, Shechter sets out to create work that moves people and I think it's safe to say that he greatly achieves that. We caught up with the dance sensation to discuss his new work, his inspirations and the challenges he still faces in the industry.

Tell us about your background? How did you become so successful? You're a huge choreographer, a dancer and a composer, how did you get to that point?
I don't know, it just kind of happened. My first contact point with the arts was with music, I was sent to study the piano from the age of 5, I'm saying sent because I really hated it and then I fell in love with it eventually. I continued playing for about 7-8 years, but at the same time we had folk dancing every Friday afternoon at school. I also didn't like that at first, but the teacher thought that I was quite talented and sent me to do an audition for a huge folk dance company and eventually I fell in love with that and the lifestyle and the challenge. So, I dropped the piano and started dancing, I liked that I could invest my whole time into it and then that's when I moved to the academy. It was like one thing led to another, I was in the academy and then I discovered the Batsheva Dance Company. I joined their junior company and then went on to join the main company. I started missing music and I started to question whether being a dancer was my calling. I had a period were I was searching for what I wanted to do in life, so I got back into music and I studied the drums and started recording my own music and eventually I arrived in England I got to the point were I thought creating my own choreography with my own music is possibly the most satisfying, most fulfilling and rewarding thing I can attempt to do, and for reasons I cannot explain, very quickly my work became very successful and it took me three years from when I first started choreography and then my company was touring internationally.
You bring together dance, theatre, music - how important do you think these collaborations are for dance today?
For me the point of contemporary dance is the unpredictable nature of it, the rule book for contemporary dance is not written yet. Classical ballet there is stuff you're supposed to do in a certain way, but contemporary dance is an art form that allows you to use whatever you want in whatever way and I find that very exciting. Collaborating with theatre, with set, with musicians, it's an amazing freedom. I think now art forms are collapsing into each other - it doesn't really matter what art form you are in as long as you create something that is moving people and makes them feel something. For me that's the exciting and dangerous thing about contemporary dance, because when you can experiment it can go awfully wrong and we have to prepare for things to not work sometimes, but it's also a way of discovering new ways of working.
How do you feel contemporary dance has changed/developed since you started out?
This is something that might be happening in media and critics etc, there starts to be a level of expectation of what a good contemporary dance piece is and of course part of the pleasure of contemporary dance is it's evolving. I have a fear that people will start to create, including myself, what they think is expected of them in a sense of structure, and it can get into a pattern and I think that's dangerous. I am kind of hoping there will be new dance makers, that come with things we couldn't predict, rather than dance makers that get patted on the back because they bring what's expected of them.
Where do you pull your inspiration from?
From a deep inner frustration, both my own and people around me. My work is not very often about happy things, as it always deals with a problem, conflict or a paradox. Although throughout the work there is a lot of humour and a lot of fighting spirit, once you start dealing with something difficult, there is the balancing energy to that, to which we fight we prevail and we find a way through. My work looks at difficult issues, but it celebrates the human spirit. Actually 70% of the audience will come out after seeing my work feeling energised and celebratory and 30% find it heavy and need to go home and sleep after. It's in the eye of the beholder, so it purely depends.
What's your process of creating and is it different for each work you create?
It's different each time, I don't have a system. It's verging on chaos really, trying to dig and pull and create a bank of ideas, energy and sound. I put pieces together like a big jigsaw and see what moves me, what interests me. Then I create movement and sound in the studio with the dancers, and a conversation is formed back and forth until we are happy with the creation.
What do you look for in your dancers in your company?
Above all I'm looking for human quality. Something that through simple movements or their presence I can feel things to me that resonate far and deep about my own emotions. They all have to be skillful dancers and have a serious sense of reason, but for me it's definitely about the human quality and about them being able to move me in one way or another.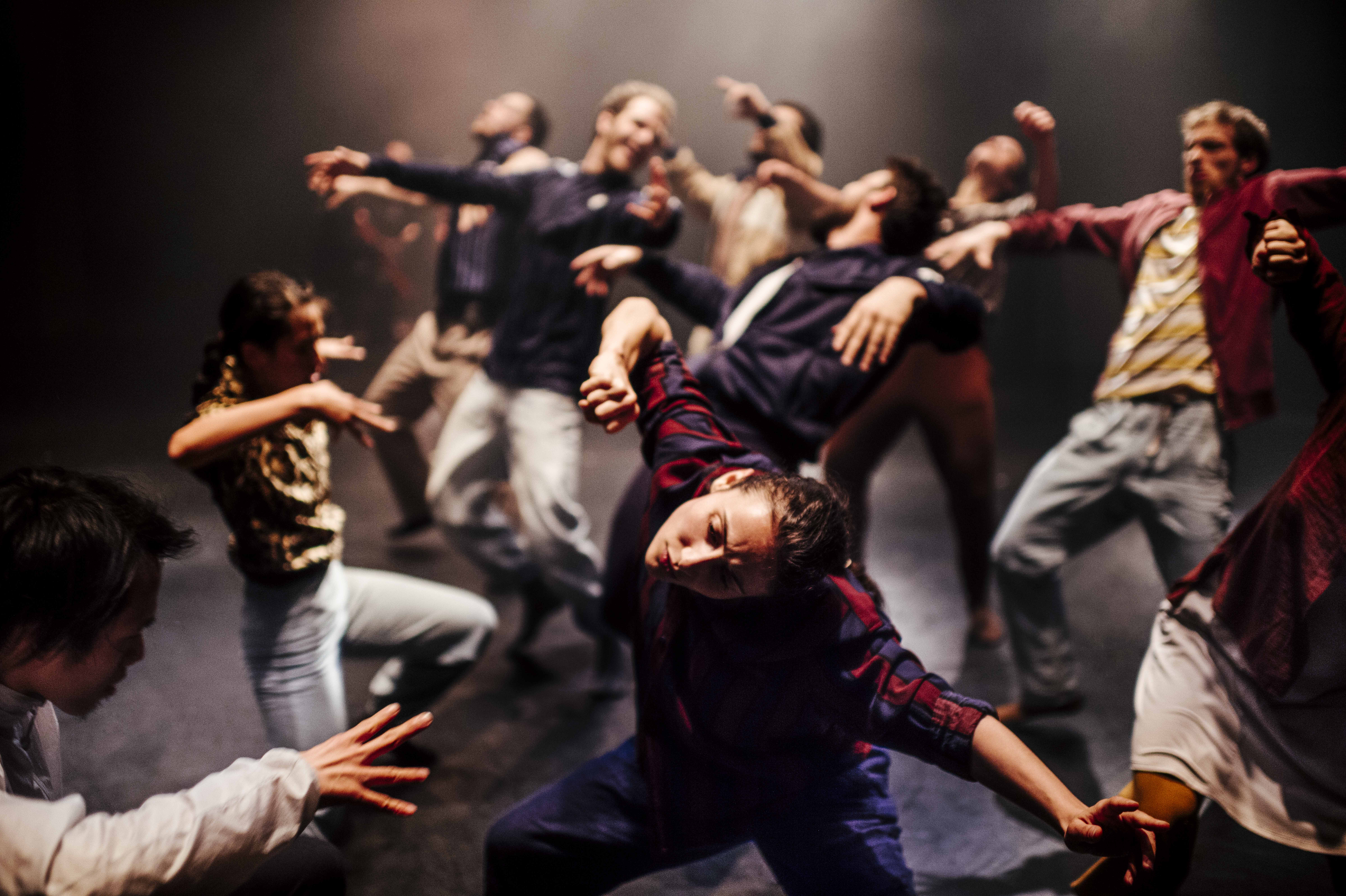 You're bringing Grand Finale to Auckland Arts festival this year? Have you been to New Zealand before?
I have, but only as a tourist. I was in Australia and decided to come and it was absolutely incredible. I only had four days, but I went on a road trip and loved it. This was many years ago, actually I think we performed in Wellington before too.
Tell us about Grand Finale?
It's hard to say what the piece is about, but it certainly strikes a chord with many people in a very apocalyptic feel, look and energy. It deals with an energy and feeling around us about the world coming to an end. Whether it's real or not, the work has a level of sarcasm as well towards that idea. The work is very layered and rich in sound track and imagery, it's very physical and has 10 dancers and five musicians on stage. Grand Finale is a wild ride - since the show starts you are being carried on a tsunami of images, sound, ideas and hopefully emotions.
Has there been a moment in your career that stands out as a turning point for you?
No, I'm still waiting for it. At the beginning of my career I told myself I don't believe in turning points or one event that can change your life so dramatically. I believe every little thing that you do has an influence on your life, and of course on paper it would look big that I was commissioned by Sadlers Wells etc. My life doesn't work like a sport, where you either lose or you win, mine feels like a continuous/endless process of work, research and experiment. I can tell you something that I really enjoyed and that's when we staged one of my works in the Roundhouse in London, which is a very big rock n roll house where Pink Floyd used to perform. We performed there in 2008 and we had 20 musicians on stage and that was a very special moment for me in my career, seeing the way you stage the work and present it change the perception of the people that see and that was a very powerful experience.
You are extremely successful in what you do, but do you find you still face challenges working within the dance industry?
I could name many. I am not one to blame the outside world for the challenges we face, the biggest challenge for me was to find a flow inside myself and my creativity and to try to feel like I'm letting something from the inside out. There are two things you need to create work, one is time and the other is space and both of these things are very expensive. The whole financial world around art, currently in the UK, is a bit shaky but I can't complain and I really believe we have to deal with what we have. I have been very blessed. I feel like the challenges are mainly internal and once you overcome that everything else is easy.
Any tips for budding creatives?
Do as much as you can, just create, create and create. Take every opportunity that you can to see the performance come to life and in front of people.
Grand Finale shows at the Auckland Arts Festival 21 - 23 March 2019, ASB Theatre
Tickets on sale now