Article
DANZ
ALEXA WILSON: THE GIFT OF EXPERIMENTAL DANCE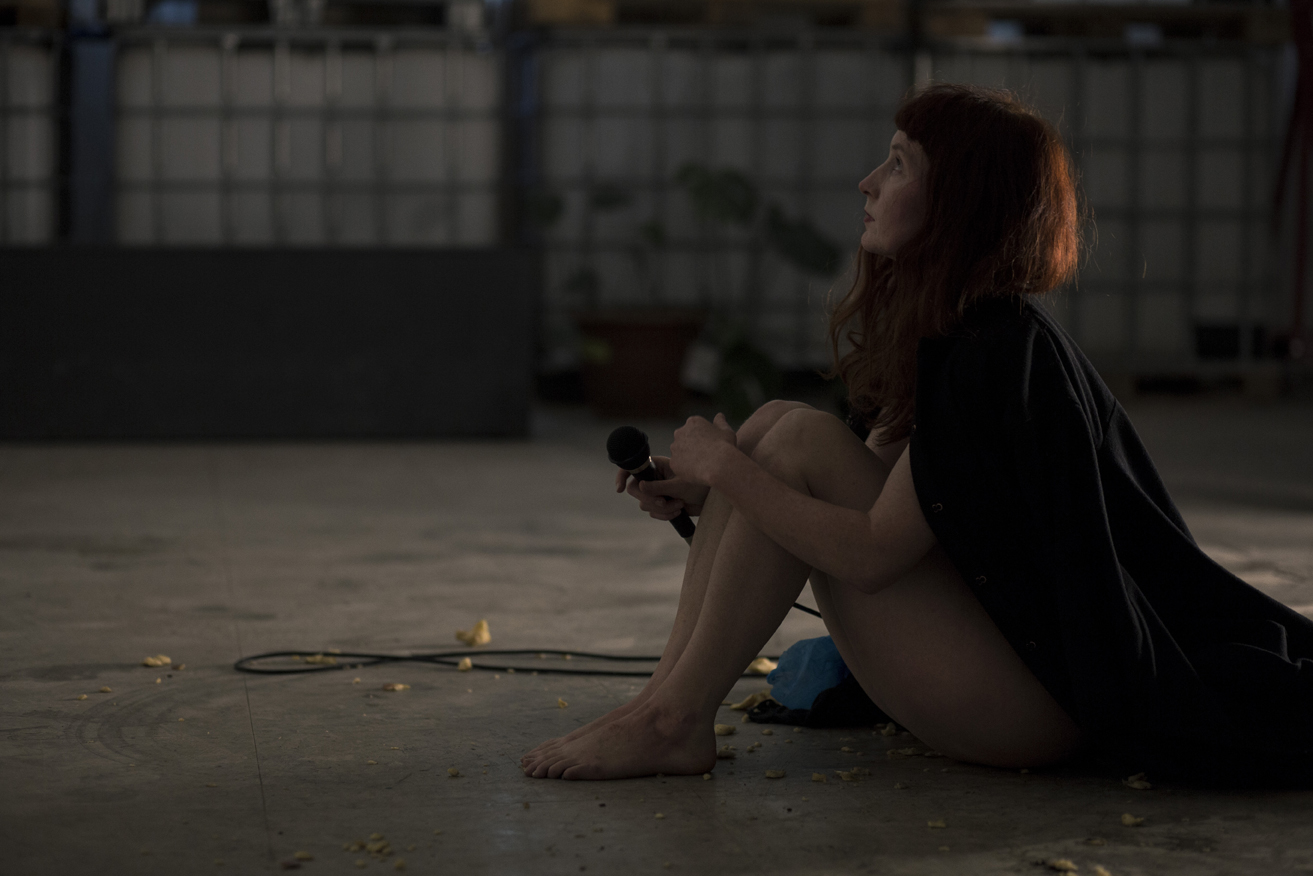 Almost a decade ago choreographer and creator Alexa Wilson left Aotearoa to pursue her artistic career in Berlin. This year she has returned home to launch the first ever Experimental Dance Week Aotearoa (4-9 February 2019). In this article we chat with Alexa about the festival and what makes her tick.
Introduce yourself – who are you, what do you do and where are you based?
I am many things to different people; I dance, I perform, I choreograph, I facilitate, I write, I film, I teach, I help and support. I lead, I collaborate, I challenge and question, I protest, I heal, I love, and I travel. I risk, I interweave theory with life, with therapy, with politics, and activism, with poetry and the idiocy of living, and traveling. Experiencing and changing.
I make performance – dance, video, performance/art, I write; which has foundations in post-modern gender and film theory, sociology and everything I make is informed by my mapping of personal experience in its complexity and paradox, all the generative tension and simple or elusive truths emerging therein, onto political context and collective experience.
Right now I'm in Central Auckland, where I'm from, but I've been based in Berlin for the past 10 years. I've enabled Berlin to be a portal to the world, after 10 years in New Zealand working for choreographers, making work independently, this has taken me all over Europe, to the US, to China, India and back home to New Zealand.
Berlin has been my guru; it's been the biggest teacher I ever had, which I think I left home to find.
Tell us about Experimental Dance Week Aotearoa and what people can expect?
Experimental Dance Week Aotearoa is curated by me as a gathering of dance artists from New Zealand who have contributed toward a movement of dance, which shifts away from modernist conventions within contemporary dance foundations to forge a plethora of practices and discourses. Each artist still exists within and around the larger contemporary dance field and art form, having trained in its institutions, danced in or choreographed for its companies, or danced for choreographers, who are in the main dance scene. There are many artists beyond this curation of course who make up this movement; these are just some artists who have committed their lives to this practice.
The works of these artists are influenced by things beyond dance, such as philosophical or political interests, which are post-colonial, questioning gender norms, and environmental politics, and they have been influenced by interdisciplinary or somatic practices, performance art and visual arts, writing and non-western processes. They have been immersed in post-modern theory, deconstructing status-quos within their relationship to the body and to ideologies that are normative both in society and contemporary dance. Their lives, embodiment and demographics have openly influenced their work. In this way they are very contemporary and global in their creative thinking.
We can expect to experience through workshops, talks, discussions and performances a very diverse range of unique practices and creative processes, which are rigorous and considerate. There will not be normative practices, by that I mean – there will be a lot of questioning of norms, and their foundations within this week – in works, workshops and talks. We can expect some super interesting and original works of depth and diversity as well as some difficult conversations and some intimate and deep connections.
Why do you think it's necessary and what encouraged you to develop the festival? No to mention travel all the way from Berlin for it!
It [Experimental Dance Week] is something I have thought of doing for some years since living in Berlin and coming back and forth to New Zealand and other parts of the world, I've experienced a lot of diversity within the New Zealand experimental dance scene for a small place. I feel that because of capitalism, and New Zealand's alignment with US Neo-liberalism, there is a tendency toward being fractured both within dance, and also as artists at the forefront of performance/dance in New Zealand means that this tone colours the context. It's a powerful thing to bring artists together who may feel cast to the "fringe", when their work is actually at the forefront of the arts.
As an artist who has worked in most levels of dance in New Zealand for over a decade, but who also has international experience/perspective on the strengths of the New Zealand climate, I felt that it might enrich the environment to generate direct exchange and discourse, as a movement also visible to the mainstream, with which it also has continual dialogue, to be acknowledged.
In Europe people don't actually call it "contemporary dance" anymore, it's just called "dance", although most of it is experimental (without that need for title). I would say that "experimental" actually replaces "contemporary" as being the most contemporary.
Could you talk a little bit about the publication you'll be launching at the opening event?
I wanted to bring a document into art history which covers the rich work and discourses of this movement, as embodied philosophy, something that acknowledged the people who have committed their lives to this kind of performance in New Zealand, and give a sample of some of the voices that reside and create here. Art history and theory is currently speaking to political context and I wanted to give voice to the strength of work and discourse here on a global scale.
The strength of this work is embodied discourse, and writing has a strong relationship to performance because it is ephemeral, existential and personal. For me photos and writing are the strongest collaborators with live performance in terms of unpacking the underlying sentiment behind it. This book aims to sample some of the discourses stemming from this movement of dance in Aotearoa during this epoch, which is fast changing.
What do you think some of the misconceptions about experimental dance/art are?
This question immediately puts me in a position of having to defend the work that I love, create, breathe and support. I feel like a question like that would not exist in Europe.
New Zealand needs things, especially art, that is not normative. All contemporary dance in Europe is "experimental", there is no need for this term. To me experimental just means "contemporary".
So then if there are misconceptions about what contemporary is, it means that people are resistant to what is actually contemporary, they are living in the past, nostalgically. The misconceptions are based on fear. Fear of difference.
Experimental just means creative. Risk taking.
I guess if I were to stand in the shoes of what is fearful, I would say – a huge fear is feeling like something is inaccessible to people? I get this. It is generous to try and be understood, to be visible.
This work is often subtle, or clever, perhaps quite genuine and brave in its expression – finding ways to do and say things that are not mainstream. This can be daunting or challenging for some people. Someone feeling uncomfortable, questioned or challenged, is a probably a trademark of experimental work. Simultaneously one can feel invigorated, excited, activated, moved and inspired by it. It reflects what is contemporary.
Back to you… what made you make the move to Berlin?
I moved to Berlin, because I needed to grow as an artist, and grow as a human. I felt I had already done so much in New Zealand dance that was breaking boundaries in a number of ways, even in writing/reviewing; I needed to feel both inspired and challenged to extend myself.
Somewhere around 2005, a palm reader one day said to me: "You are an adventurous spirit, you belong in the northern hemisphere. You just need to book your ticket and go honey." I visited Berlin that year for a look around. What more can I say?
I needed to go out into the unknown. But that is a book, one I intend to publish that I have written called Theatre of Ocean.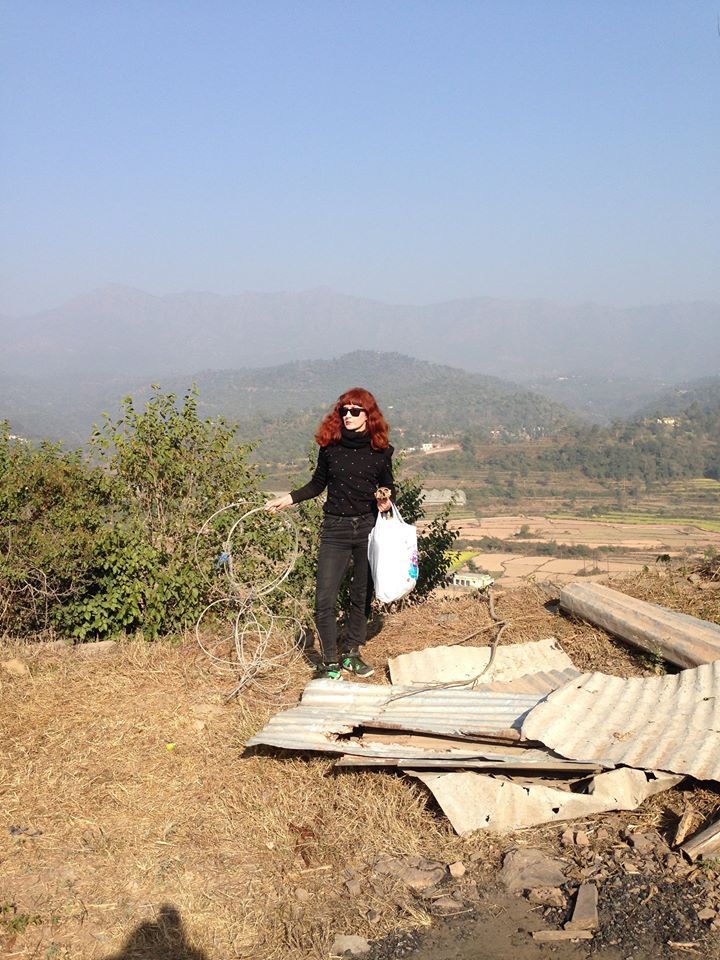 Describe the dance/arts scene over there.
It's from my subjective perspective of course, but to me the dance and arts scene in Berlin is conceptual. While there is a huge range of artists from all over the world living and continually attracted to Berlin, it comes from a German minimalist conceptual tradition, which is quite cerebral and not massively form based.
"Half formed" comes to mind as a term for Berlin dance, which is definitely interesting, in the way that something or someone in process is. Something never quite anywhere, somehow half self-realised, always questioning itself, relatively serious and self-conscious, and also quite insular. Politics do not really feature as much.
It is influenced by visual arts in some ways, and philosophy, but while it is so close to performance art and there is a huge performance art scene in Berlin as well which I feel a little more part of somehow, it does not take on any of the political interests of visual arts and performance art, only at a superficial and form based level of engagement.
However, as a city itself and with a large influx of influences and people from many places, also in the performance art and visual arts cultures, Berlin at this time of global and European political instability and change is a super interesting and wonderful base for like-minded artists to exchange, inspire and be in dialogue with each other. It has heavy traffic to and from it.
I always say that if you don't like change, you wouldn't feel settled in Berlin.
What inspires you to create work and how would you describe your process?
My processes tend to be organic – developing a concept from musing on a political or philosophical theme, and embodying that and the inherent complexity. The actual process of creating does change from form to form – whether I'm using dance as a soloist, or part of a group, or in collaboration with other creatives, or changing form entirely to using writing or film as the vehicle.
My recent live work has utilised liminal spaces and audience interaction, to create conversations between people, places, experiences, things – and audiences really help evolve that conversation, they bring in and facilitate more conversations or a diversity of perceptions that can completely alter or activate what my art ultimately is. I try to focus on thinking multi-dimensionally, tapping into ideas from many places within myself and reflecting that out into work – I certainly can't be accused of being minimalist!
My main goal in my work is to create connections – across people, across forms – and I break (also my own) rules, continually challenging myself. I also think it's important to be present and vulnerable, particularly in my work but also in all facets of life, in order to access structures of power. And embrace humour too, which is vital for me.
Who do you look up to as an artist?
There are lots of artists and projects that have inspired me. Sean Curham has always been an artist in New Zealand that has inspired me. I feel inspired by artists in this project [Experimental Dance Week]. Internationally I feel inspired by dance artists, writers, film makers, theorists, activists, also historically.
In New Zealand Merata Mita and Jane Campion inspired me as film makers, there's too many film makers to list as inspiration from many parts of the world, though they're all art house film. Writers and theorists I would struggle to list, but with performance I've recently been inspired by dance and performance artists.
It's really cool to be part of a global movement of artists at this time who travel, and whose works are so living and breathing.; the works of Meg Stuart, Keith Hennessy, Florentina Holzinger, Ligia Lewis, Jeremy Wade, Eszter Salamon, Lan Hungh… the list just goes on! All my artist friends inspire me too.
Do you have any plans on returning to New Zealand? Either for work or for good?
That's a question I can't really answer. I've been asked this a lot this time I've been here in New Zealand, but at this stage I am still living in Berlin.
I love being part of so many conversations and projects in different places especially at a time that is so dynamic and unstable; this makes for super interesting art and connections between artists and communities.
Any final comments about Experimental Dance Week Aotearoa or your own work?
I think of Experimental Dance Week as an offering. How it is received, by the artists and the audience, however much I shape or curate, is entirely up to them. It is like most of my work, an activation, one done out of goodwill and a desire to be the change I want to see in the world. To have exchange about the work that interests me which I believe brings depth and embodied conversations into being.
It is also just a point, it is not a beginning or an ending point, it is just one of many points along the way, and I hope it is not seen as the only thing that this movement will generate as a collective to be visible to more than itself.
That's experimentation - a risk worth taking. I have a good feeling about it.
Experimental Dance Week Aotearoa, 4-9 February 2019
Basement Theatre, Auckland