Onepū - Atamira Dance Company
Thu 22 Aug 2019, 07:00 pm
Thu 22 Aug 2019, 08:00 pm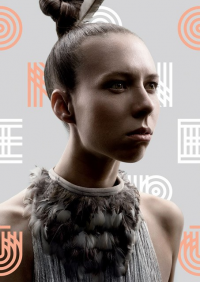 Atamira Dance Company presents
ONEPŪ
Following its highly successful premiere performance in 2018, revered choreographer and founding member of Atamira Dance Company Louise Potiki Bryant ((Kāi Tahu, Waitaha, Kāti Mamoe) returns to the stage as one of six incredible wāhine to tour Onepū to North Island Centres from 28 June – 22 August.
'…a moving and powerful piece…'- NZ Herald
Onepū is an expression of mana wahine — the intrinsic spiritual power of women and has been inspired by Kāi Tahu traditions from the book 'Tikao Talks — Traditions and Tales of the Canterbury Maori as told by Teone Taare Tikao to Herries Beattie'.
Onepū (sand) embodies six atua wahine (female deities) who stand at points on the sand bank Pikopiko-i-whiti which encircles the world, each of them with the enormous power of controlling and releasing the winds of the world.
Set within a black sand circle dappled with ever-changing light and projection, the six transcendent performers dance to an original musical score composed by Paddy Free and Ariana Tikao, combining electronic music with the haunting sounds of taonga pūoro. Luscious solo moments of intensity merge with the power of the ensemble to embody these wild forces of nature.
Photography: Charles Howells
Design: Osborne Shiwan
Model: Rosie Tapsell
Direction: Louise Potiki Bryant
Kakahū: Rona Ngahuia Osborne