Artsy Exchange: Performing Arts Community Networking
6 days ago, Sat 18 May 2019, 04:00 pm
6 days ago, Sat 18 May 2019, 05:00 pm
Southern Cross Garden Bar
Te Aro
Wellington
Arts Culture, Performing Arts,
Wheelchair access, Accessible toilets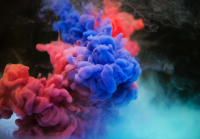 Instigating a meeting point for pro-active artsy people to meet other potential collaborators.
Opening this up to our performing arts communities as a way to create more collaborative opportunities.
Networking for people who like to 'make' and/or 'perform'.
When: Sat 18th May, 4:00pm
Where: Southern Cross Garden Bar & Restaurant, Te Aro, Wellington 6011
Duration: 45-90 Min - no pressure to stay anyone can leave any time.
Format: Social and free, community networking. No set format.
Cost: Free (pay/order own beverage if want)
My role is to informally instigate bringing people together who have common creative interests. The criteria and registration details are below, so people are on a similar page.
Briefly about me: The performing arts modality I trained in was Contemporary Dance. I experienced various collaborative projects, workshops, freelance performance and explored dance theatre with musicians a while back. I recently founded FitBeat.
PARTICIPANT CRITERIA:
*Have tertiary training/qualification in a performing arts modality.
*Have experience as a professional artist after finishing tertiary training.
TO REGISTER:
1. Send an email to Leonie at info@fitbeat.nz with 'Artsy Exchange' in the subject heading
2. Include your name and your main Performing Arts modality. (Note: If you wish to write anything else about yourself or your art feel free but not a requirement)
3. I'll then reply with confirmation of registration
4. There will be a sheet of names on the day.
Any queries: Email Leonie, info@fitbeat.nz (note: any inappropriate emails will be marked as spam) Diversity all the way!
Thank you
Leonie Douglas
Artsy Exchange