Mad Beat
Dance Company or Group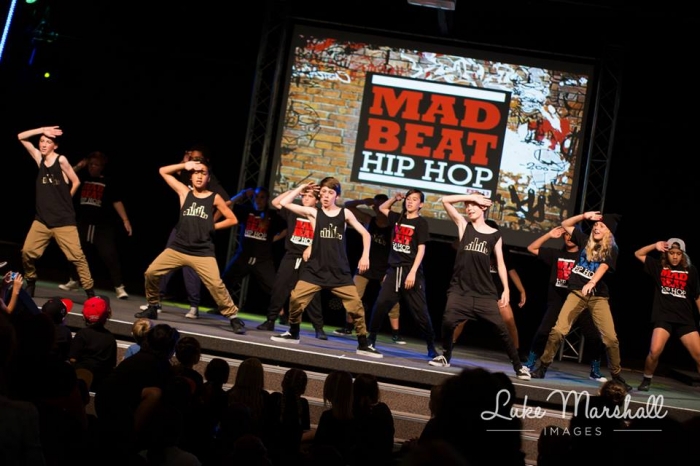 We currently have 5 competitive crews - Fuzion (junior) New Crew, Evolution and Origin and our Mad Beat Mega Crew. In 2013 all of these crews competed locally and nationally with Origin making the top 15 in TV1's New Zealand's Got Talent, they also represented NZ at World Of Dance in Hawaii where they placed 2nd.
Mad Beat is a nationally recognised Hip Hop dance studio. We are based in Richmond, Nelson and offer Hip Hop Dance classes for pre-school through to adults. All our classes are fun, motivating and challenging and we encourage all our students to be the best they can be.
It is really important to us that our students are placed in the correct class for their ability. To ensure all our students are challenge and grow while also having fun we stream our classes, offering in each age bracket a Beginner/Intermediate Level and an Intermediate/Advanced Level. When you enrol your child will be placed in the correct class, at the end of term 2 and term 4 we will review the classes. We also have 2 Adult classes on Tuesday and Wednesday nights at 7pm. These are fitness based and use hip hop dance to get you sweating. They are lots of fun, will improve your skills as well as give you a great workout.