H E R E - by Alexandra Page in collaboration with Holly Finch - DANZ Social Media 2020 Takeover Season #3
Sat 13 Jun 2020, 02:00 pm
Dance, Contemporary, Film Media Entertainment,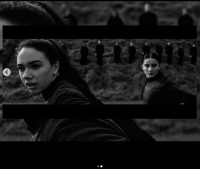 Alexandra Page in collaboration with Holly Finch
Presented as part of the DANZ 2020 Social Media Takeover Season
Dancers: Alexandra Page, Holly Finch, Paula Kahu, Anton Pulefale, Celina Torres, Chas Samoa, Olivia Martin, Oli Mathiesen, Drew Sackfield, Giverny Hing, Brandon Luangrath, Celia Hext, Quinn Annemans, Victoria Medina
Alexandra Page has been dancing in the crew scene since 2013, but has started a new journey from 2018 to involve herself in the dance community and begin a dance focused film making collective - Untuck3d films. Untuck3d films began as a reaction to the lack of female videographers and therefore a lack of female perspective and representation in online content.

Alex believes people should not hold back on what they have to say - the more perspectives the better, the more voices the richer we are and the closer we are to understanding our everyday experiences. she has shared with us in the Takeover what she has learnt over the past 3 years from creating instagram and branded social media content along with visuals for national art festivals.
This is the third session in our DANZ Social Media Takeover 2020 Season...
Dance Aotearoa New Zealand (DANZ) is excited to haved recently launched our new Social Media Takeover Season , with twelve weeks of creative inspiration and sharing from New Zealand dance artists practicing across a range of genres. At a time when many freelance dance artists have lost valuable opportunities for work and creative outlet as a result of the pandemic, DANZ is pleased to be able to provide this limited window for the development of commissioned content.
Over a twelve week period, DANZ hosts an artist each week for a takeover featuring creative content to be shared across DANZ's social media platforms – Instagram and Facebook. From Classical, Contemporary and Pacific dance to Crossover and Waacking, the DANZ Social Media Takeovers programme offers something for everyone, through a variety of mediums including live and pre-recorded classes/workshops, dance films, TikTok challenges, Talanoa/Kōrero sessions and more!
Artists include: Internationally recognised creative dance artist Kiel Tutin, Nikki Upoko (Ura Tabu), Chas Samoa (Pacific Contemporary choreographer/dancer), Lydia Rasmussen (OTB Dance Collective), Aditi Tiwari (Bollywood - Dance with Aditi), Otis Donovan Herring (Contemporary dancer/choreographer), Sierra Diprose (Contemporary dancer), Alexandra Page (Untuck3dfilms, Street Candee), Victoria Medina (Contemporary Urban Latin dancer/choreographer), Anton Pulefale (Contemporary Urban dancer/choreographer), Ennaolla Paea (WATCH:Min), Amanda Wilson & Lyncia Muller as 'The Sixxes' (duo/dancers for award-winning artist LADI6), The Jaackers NZ (Waacking dance collective), and Bella Wilson (DancePlant Collective).