Invitation For Image Submissions - DANZ Members Calendar 2021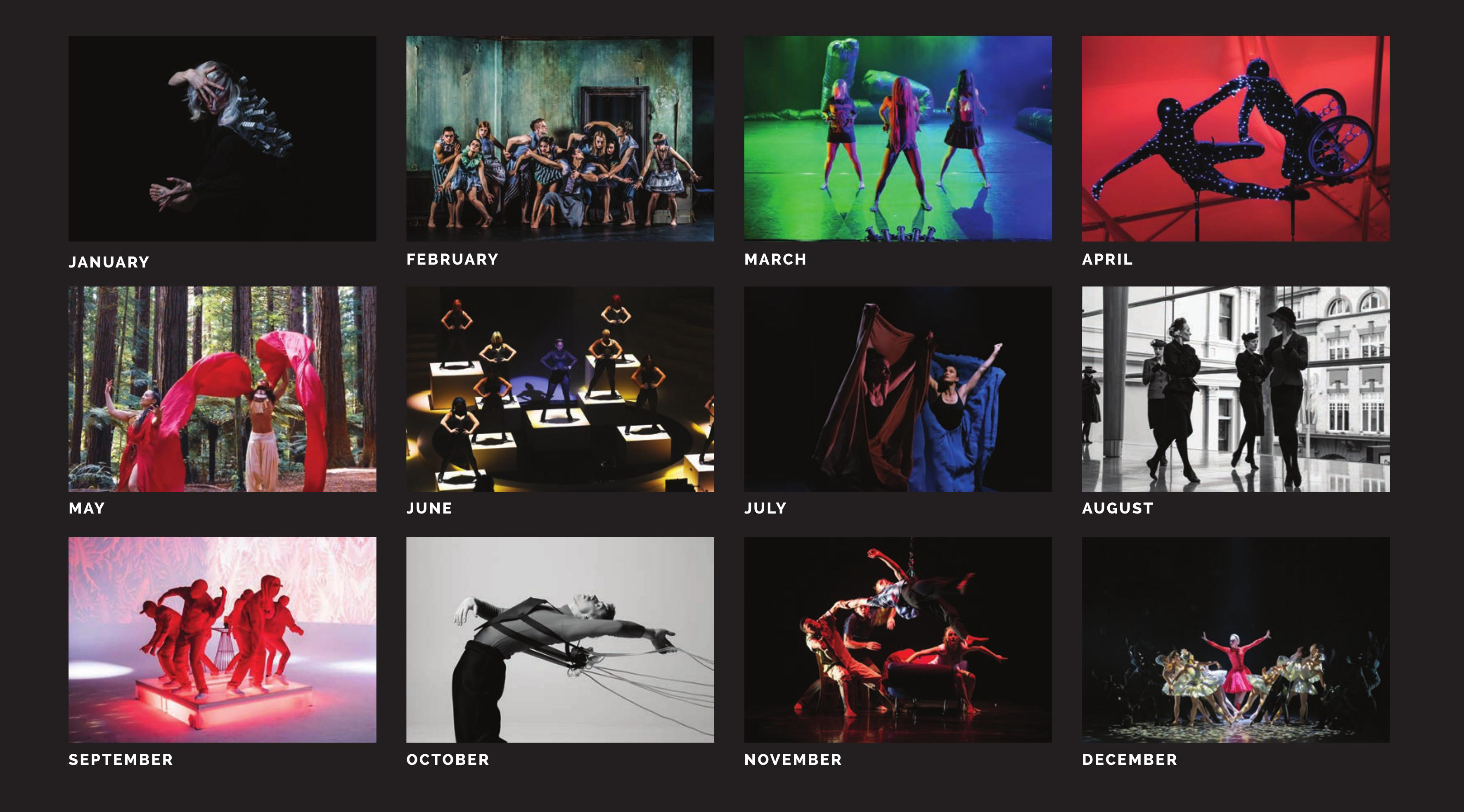 Kia ora koutou DANZ whānau,

It's that time of the year again when we invite you to send us your dance images for consideration for the DANZ Members Calendar. This annual photographic calendar has been a simple but effective way of injecting dance into the lives of people across Aotearoa every day. It has also been a valuable tool in supporting and highlighting our extensive local dance talent.

CALENDAR THEME…
Acknowledging the hardships experienced this year, we would like the 2021 DANZ Members Calendar to focus on the resilience of the New Zealand dance community in responding with determination and positivity to the unprecedented challenges posed by the impact of the global pandemic.

We invite the submissions of any striking dance images that reflect the multitude of ways in which New Zealand dance artists, organisations, educators, producers, students and others have responded during the year, to be able to continue creating, performing and experiencing all forms of dance during these times. This may range from images reflective of the impact experienced on dance making processes through to productions that had to be cancelled or postponed, as well as the inventive online events which have taken place during different alert levels.

Image specifications and examples are provided below.

SUBMISSION DETAILS... As the objective is to showcase the depth and diversity of New Zealand dance, logos will NOT be considered. All images supplied must be copyright cleared and will only be used by DANZ for this initiative (and subsequent related use with permission). Images must be suitable quality for print - preferably 300 dpi or higher, and file size of 2MB minimum.
If you would like to be part of the 2021 DANZ Members Calendar, please email an image, or selection of images for consideration to comms@danz.org.nz by Sunday 22 November.

Please supply the following details so that we can include credit:
Name of company/dancer/choreographer/performance/year & photographer
Short quotes accompanying the photograph(s) are also welcome and will be included at the discretion of DANZ.

As you will appreciate, we can only use 12 images + front and inside cover images, and decisions on publication and use of images in the design of the calendar will be at the sole discretion of DANZ.

EVENT LISTINGS... Event listings are also a key feature of the calendar. If you have dates for auditions, performances, workshops, festivals, talk or other events locked in for 2021, please provide us with the following details for inclusion in the calendar:
Organisation or Artist / Event name / Date / Location(s)

As this tumultuous year draws to a close we look forward to being able to reflect on the continuing inspiration to be drawn from dance in all its diversity in Aotearoa. We look forward to receiving your submissions by 22 November! If you have any questions, please do not hesitate to contact us.

Ngā mihi,

Team DANZ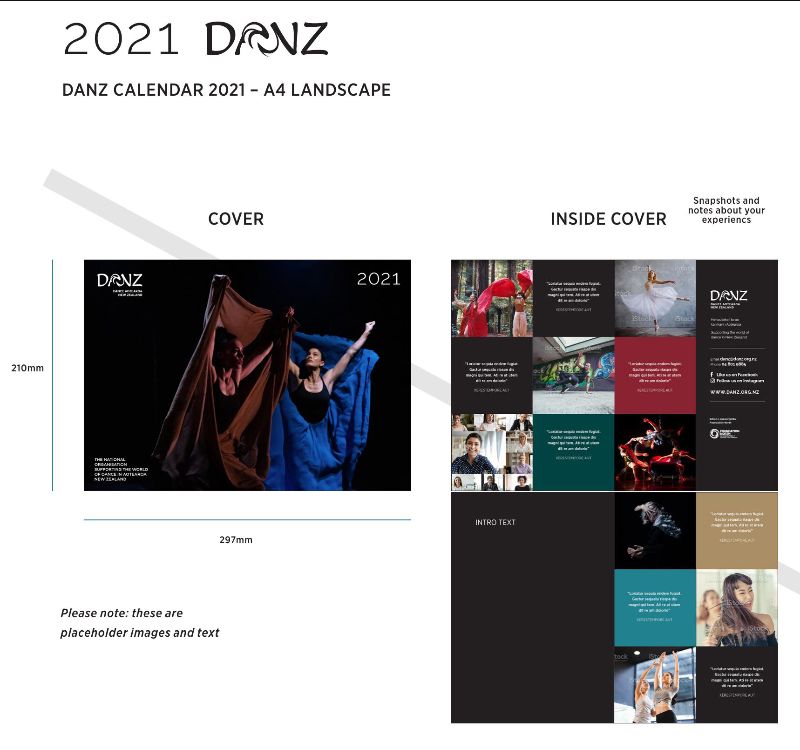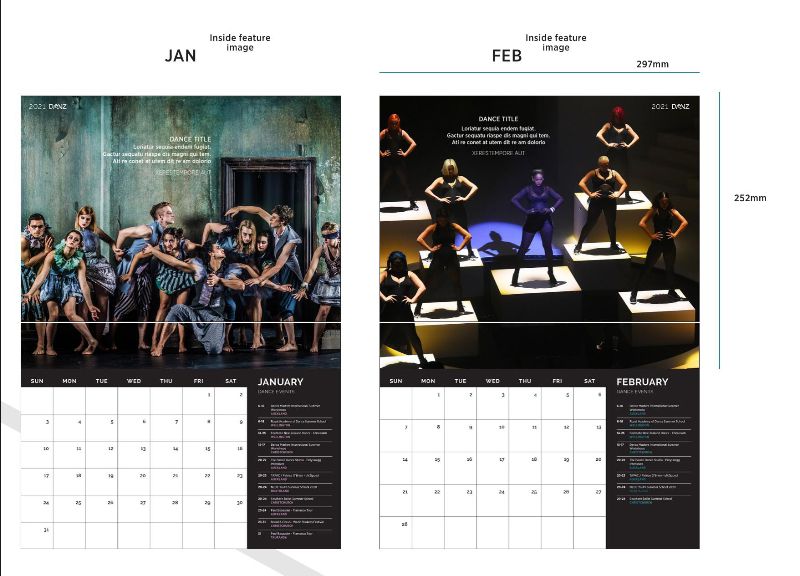 Good to know...