Yuli
Thu 03 Oct 2019, 10:00 am
Tue 03 Dec 2019, 11:00 pm
Rated M - Offensive language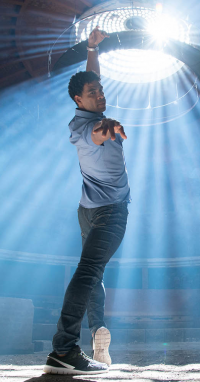 Inspired by the life of dancer Carlos Acosta
The film follows Acosta - nicknamed Yuli by his father - from growing up on the streets of his native Cuba, through his time at the country's National Dance School, to performing at London's prestigious Royal Ballet.
★★★★★ - The Times
"A wholly original and deeply affecting movie"
★★★★ - Time Out
"Superstar Cuban ballet dancer Carlos Acosta takes us through his life in unusual style in a mix of drama and dance, fiction and reality."
★★★★ - Radio Times
"[Acosta's] grace, athleticism and sheer star quality make it evident why he's worth a movie of his own."
IN NZ CINEMAS FROM 3 OCTOBER
Contact your local cinema for session times and bookings.