The Caroline Plummer Fellowship in Community Dance - University of Otago
Thu 01 Apr 2021, 12:00 am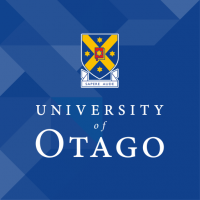 Every year, the University offers five prestigious fellowships in the arts which enable talented New Zealanders to explore their creativity.
The University of Otago funds Fellows so that they can pursue their area of interest without the restrictions of having to earn an income for the year. The Fellows receive a stipend for between six months and one year, and space at Otago's Dunedin campus to pursue their creative projects.
The Arts Fellowships cater for a wide variety of artistic styles – artists, composers, dancers and writers. Past Fellows have created dance performances, orchestral compositions, poetry, novels, and children's books during their tenure.
We would appreciate it if you could please share this opportunity with your networks and any individuals you think may be interested in applying.
Applications for 2022 Fellowships close on Tuesday 1 June 2021. Apply online at otago.ac.nz/otagofellows
Email arts.fellows@otago.ac.nz
The Caroline Plummer Fellowship in Community Dance was established in 2003 and honours Caroline Plummer (1978-2003).
The annual fellowship is for six months (usually February until July), and is open to community dance practitioners, teachers and researches from New Zealand and overseas who have a proposed programme of activity, or project, that furthers Caroline's belief and aspirations for community dance in New Zealand. It provides the recipient with an office/dance space and not less than the minimum salary of a fulltime University Lecturer for a six-month period.
Caroline Plummer's website
Go to Caroline's website to learn more about her
Previous Fellowship recipients