Tempo Seeks Artistic Director
Fri 02 Nov 2018, 09:00 am
Fri 23 Nov 2018, 05:00 pm

P.O Box 5072 Wellesley Street
Auckland
Applications close 23 November 2018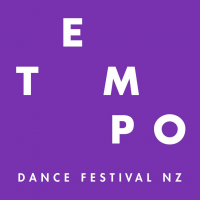 An opportunity to make a real difference for emerging and mid-career dance artists in New Zealand as Artistic Director of NZ's only pan-genre professional dance festival.
New Zealand Dance Festival Trust presents Tempo Dance Festival, the critically-acclaimed annual festival which has celebrated, developed and promoted outstanding dance, dancers and choreographers since 2001. Tempo Dance Festival will be presented in Auckland CBD in October 2019.
NZDFT is seeking a non-producing Artistic Director. The successful candidate will report to the General Manager and work closely with the producer, Tempo Dance Festival team, venues and artists.
You will have responsibility for the refinement and delivery of an eclectic, exciting Tempo Dance Festival 2019 programme and the design of the 2020-2022 programme of events. The functions will include:
Programming to build on Tempo's proud history of quality and artistic diversity
Programming to develop specific audiences
Developing emerging artists as professional dance practitioners
Key skills sought
The successful candidate will be experienced in arts programming and implementation with an extensive knowledge of the New Zealand dance industry and the ability to support the General Manager and NZDFT Board in creating a motivated, happy work environment.
The successful candidate will have a positive attitude, good time management and the willingness to work hard, understand both aesthetic and commercial drivers, be flexible, respectful and professional in interpersonal relations and be able to meet the Board's artistic objectives. A strong commitment to guiding emerging artists is necessary. Fixed office hours 2 days pw but otherwise flexible work hours at home or in the office. No travel required.
Links & contact details:
How to apply
C/- The Trustees, New Zealand Dance Festival Trust
Attn: S F Smith (Chair)