Tempo Dance Festival Volunteer Call Out
Mon 26 Aug 2019, 03:15 pm
Thu 26 Sep 2019, 05:00 pm
Wellesley Studios
113 Wellesley Street West
Auckland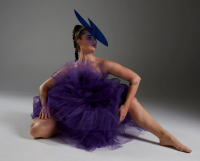 Tempo Dance Festival 2019
BREAKTHROUGH DANCE HAPPENS HERE
Tempo is back and better than ever – and we need your help!
This year we are taking a really close look at what it takes to hold space for people and offer deep care and support for our artists and audiences. Because of this, we are looking for the right volunteers to join the Tempo POU ĀWHINA group (or volunteer group), who will work together to uphold manaakitanga throughout the festival.
This year, we have a few different volunteer roles, ranging from helping our artists access their performance spaces, to being party hosts, to simply offering a supportive presence.
We are looking for people who are kind, gracious, energetic, reliable, honest and of course, passionate about the arts! Plus there are some awesome benefits! Free show tickets, meeting others in the arts community, gaining valuable work experience and being part of a fun and engaging atmosphere.
Sound like you? Want to be a part of Tempo?
Contact zoe@tempo.co.nz if you are interested in making an important and impactful contribution to our dance communities and to Tempo Dance Festival 2019!