Royal New Zealand Ballet presents – 'Fairy Doll Pas de trois'
Tue 16 Apr 2019, 02:00 pm
Tue 16 Apr 2019, 02:30 pm
Soundings Theatre
Te Papa 55 Cable Street
Wellington
7 days ago, Wed 17 Apr 2019, 11:00 am
7 days ago, Wed 17 Apr 2019, 11:30 am
Soundings Theatre
Te Papa 55 Cable Street
Wellington
7 days ago, Wed 17 Apr 2019, 12:00 pm
7 days ago, Wed 17 Apr 2019, 12:30 pm
Soundings Theatre
Te Papa 55 Cable Street
Wellington
6 days ago, Thu 18 Apr 2019, 11:00 am
6 days ago, Thu 18 Apr 2019, 11:30 am
Soundings Theatre
Te Papa 55 Cable Street
Wellington
6 days ago, Thu 18 Apr 2019, 12:00 pm
6 days ago, Thu 18 Apr 2019, 12:30 pm
Soundings Theatre
Te Papa 55 Cable Street
Wellington
Dance, Children, Free Entry Event,
Wheelchair access, Accessible toilets, Mobility parking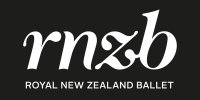 Session times:
Tuesday 16 April, 2pm (Relaxed Performance)*
Wednesday 17 April, 11am & 12pm
Thursday 18 April, 11am & 12pm
Show duration: 30 minutes
Cost: Free
About the show:
Lift the lid of the toybox this school holidays with the Royal New Zealand Ballet's Fairy Doll Pas de trois, suitable for all the family. Watch as a beautiful doll comes to life in a magical toyshop, an enchanting miniature from 19th century Vienna.
-----------------------------------
* 'Relaxed Performance':
An opportunity for children and adults with autism spectrum disorders, and other sensitivity issues or special needs, to experience the world of ballet in a sensory-friendly environment. At these performances there is a more casual approach to front of house etiquette and a more relaxed attitude to noise (voluntary and involuntary) in the auditorium. The aim is to minimize patrons' anxiety and to ensure they have a safe and enjoyable theatre visit. At the end of the performance there is an opportunity to talk to the dancers and see the costumes close up.
Event Dates
Tue 16 Apr 2019, 02:00 pm
Tue 16 Apr 2019, 02:30 pm
7 days ago, Wed 17 Apr 2019, 11:00 am
7 days ago, Wed 17 Apr 2019, 11:30 am
7 days ago, Wed 17 Apr 2019, 12:00 pm
7 days ago, Wed 17 Apr 2019, 12:30 pm
6 days ago, Thu 18 Apr 2019, 11:00 am
6 days ago, Thu 18 Apr 2019, 11:30 am
6 days ago, Thu 18 Apr 2019, 12:00 pm
6 days ago, Thu 18 Apr 2019, 12:30 pm