New Zealand School of Dance - Contemporary Intensive Program
Sat 07 Sep 2019, 09:00 am
Sun 08 Sep 2019, 04:30 am
Wellesley Studios, Auckland
113/115 Wellesley St W, Auckland, 1010
Auckland
Wheelchair access, Accessible toilets, Mobility parking
New Zealand School of Dance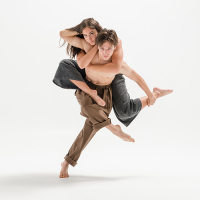 For dancers aged 16 - 18 years, with a sound knowledge of contemporary dance and interest in dance as a career.
Establish a solid technical foundation, understand the industry, and discover the requirements for full-time training.
Each day begins with a technique class taught by a member of the New Zealand School of Dance faculty. Sessions in improvisation, contact and partnering, and composition - learning key aspects of the contemporary discipline.
Learn from tertiary tutors and gain an insight into the New Zealand School of Dance's unique contemporary dance training.
Cost: $200 per participant for one workshop or $299 per participant for two workshops, or $399 per participant for three workshops
Only 25 spaces total.
Register: www.nzschoolofdance.ac.nz/events/contemporary-intensive-programme
Saturday 25 & 26 May (Wellington workshop)
9am - 4.30pm
Te Whaea: National Dance & Drama Centre, Wellington
Saturday 20 & 21 July (Christchurch workshop)
9am - 4.30pm
NASDA Studios, Christchurch
Saturday 7 & 8 September (Auckland workshop)
9am - 4.30pm
Wellesley Studios, Auckland