Hemispheres - Footnote New Zealand Dance
Tue 19 Feb 2019, 01:30 pm
Tue 19 Feb 2019, 02:00 pm
Regent on Broadway
53 Broadway Ave
Palmerston North
Tue 19 Feb 2019, 06:30 pm
Tue 19 Feb 2019, 08:15 pm
Regent on Broadway
53 Broadway Ave
Palmerston North
Sun 24 Feb 2019, 06:30 pm
Sun 24 Feb 2019, 08:15 pm
Isaac Theatre Royal
145 Gloucester St
Christchurch
Tue 26 Feb 2019, 06:30 pm
Tue 26 Feb 2019, 08:15 pm
Regent Theatre
18 The Octagon
Dunedin
Sat 02 Mar 2019, 01:30 pm
Sat 02 Mar 2019, 03:15 pm
Te Papa Tongarewa
55 Cable St Te Aro
Wellington
Sat 02 Mar 2019, 06:30 pm
Sat 02 Mar 2019, 08:15 pm
Te Papa Tongarewa
55 Cable St Te Aro
Wellington
Sun 03 Mar 2019, 01:30 pm
Sun 03 Mar 2019, 03:15 pm
Te Papa Tongarewa
55 Cable St Te Aro
Wellington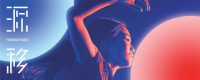 After touring in China with Hemispheres last year, we can't wait for New Zealand audiences to experience this exceptional show. Especially as, thanks to support from Asia New Zealand Foundation and sponsorship from the China Cultural Centre, we are able to offer entry to all performances by koha (donation). This is a very rare opportunity to see outstanding work by international and New Zealand artists with a simple donation on the door. We are over the moon to be able to present Hemispheres in this way.
A collision of artists from both sides of the Pacific Ocean: Hemispheres is an impressive international collaboration between the longest-running contemporary dance companies in New Zealand and in China. Hemispheres is headlined by Mass Solitude, an astounding new work choreographed by Sarah Foster-Sproull and performed by both companies. Mass Solitude showcases the technical mastery of detailed movement that is a signature of Chinese dance companies, with the powerful physicality that New Zealand dancers are renowned for across the world. Adding to the evening of exceptional artistry is Elliptical Fictions, choreographed by New Zealander Zahra Killeen-Chance and excerpts from The Spring Tide, choreographed by Taiwanese artist WU Chien-Wei. See below for more information about each of the works in Hemispheres.
Hemispheres includes the below works:
Mass Solitude:
Mass Solitude (群孤) returns to forgotten movement rituals as a way of connecting with each other beyond language and technology. Here, human proximity and surveillance are our key means of communicating and belonging to the group. Mass Solitude is a movement meditation on connection and isolation. Within it we look at how people might interact whilst under constant observation, and consider what might inspire us to rebel, escape, or commit ourselves further into the folds of the community.
The Spring Tide (excerpts):
Finding the balance between contemporary and tradition: The Spring Tide portrays the journey of an upcoming generation. Riding on the wave of a new era, they uncover their bright future through perseverance and bravery. In an honest and hopeful look to the future, choreographer WU Chien-Wei has created a truly compelling tale of courage in the face of change.
Elliptical Fictions:
Drawing on her research during a three-month residency in Taipei in 2017, Zahra Killeen-Chance creates a mesmerising world in her work Elliptical Fictions. Grounded in the idea of opposition, Elliptical Fictions is an exploration of the curve evolving out of the line, and the line evolving out of the curve. Adding to her hypnotic work is projected imagery by legendary New Zealand artist Richard Killeen, Zahra's father, whose work has exhibited widely internationally and across Aotearoa. This is the first time he has collaborated with his daughter. With sound design by accomplished Wellington composer Emi Pogoni, Elliptical Fictions brings together a potent combination of New Zealand creativity.
Event Dates
Regent on Broadway
Palmerston North
53 Broadway Ave
View on map
Tue 19 Feb 2019, 01:30 pm
Tue 19 Feb 2019, 02:00 pm
Regent on Broadway
Palmerston North
53 Broadway Ave
View on map
Tue 19 Feb 2019, 06:30 pm
Tue 19 Feb 2019, 08:15 pm
Isaac Theatre Royal
Christchurch
145 Gloucester St
View on map
Sun 24 Feb 2019, 06:30 pm
Sun 24 Feb 2019, 08:15 pm
Tue 26 Feb 2019, 06:30 pm
Tue 26 Feb 2019, 08:15 pm
Sat 02 Mar 2019, 01:30 pm
Sat 02 Mar 2019, 03:15 pm
Sat 02 Mar 2019, 06:30 pm
Sat 02 Mar 2019, 08:15 pm
Sun 03 Mar 2019, 01:30 pm
Sun 03 Mar 2019, 03:15 pm