Dunedin Fringe 2019 Registrations
Mon 20 Aug 2018, 09:00 am
Fri 30 Nov 2018, 05:00 pm
Fringe HQ
26 Princes St
Dunedin
Festivals, Arts Culture, Community, Performing Arts
Applications close 30 November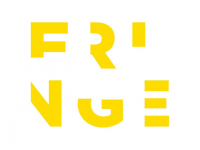 How to apply
Bring your show to the southernmost Fringe in the world!
Go to the Dunedin Fringe website Artists Page, download all the information you need to apply for Dunedin Fringe Funding, and to find the links to register your events.
Any questions... contact us, or pop into the office to have a chat.
email: info@dunedinfringe.nz
phone: 03)4773350
office: Fringe HQ 26 Princes st, Dunedin