The O'Donnell Trust - Call for 2021 Applications
Mon 01 Feb 2021, 12:00 am
Applications Close 28 February
• Phone: 0800 371 471 • Email: funding@publictrust.co.nz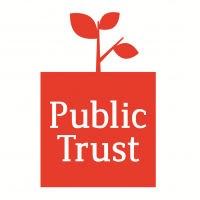 The O'Donnell Trust
Call for 2021 Applications
A Scholarship fund was set up by Mrs O'Donnell to provide financial support by way of the O'Donnell Trust Grants to musicians, ballet dancers and singers from Palmerston North for educational purposes in New Zealand and overseas including accommodation expenses.
To be eligible to apply you must...
Be studying music, ballet or singing (within New Zealand or overseas)

Permanently reside within 30kms of 'The Square', Palmerston North (as at the date of the Application being filed).

Applications close 28 February 2021 For more information please:

• Visit: www.publictrust.co.nz/grants • Phone: 0800 371 471
• Email: funding@publictrust.co.nz

The O'Donnell

Charitable Trust

Managed by Public Trust
Applications are invited annually and close on the 28 February each year.
All open grant applications can be found here.