The Movement - Footnote New Zealand Dance
Sat 01 May 2021, 07:00 pm
Various Venues
National Tour
All New Zealand
Dance, Contemporary, All New Zealand,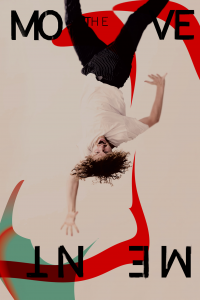 We are overjoyed to finally be announcing our national tour of The Movement! This season was postponed last year, but the time has come for us to hit the road and bring this thought-provoking season to you. The Movement is a quadruple bill with works by choreographers Jeremy Beck, Forest Vicky Kapo, Amber Liberté, Ooshcon and Jahra Wasasala.
Drawing inspiration from the power of the arts to amplify important conversations and provoke change, each of the four works in The Movement will consider a different issue that has importance to each of the choreographers: the ever rising tide, the future of biotech, an acknowledgement of painful experiences and our collective approach to change. But this is not only a dance performance. In combination with inspiring conversations throughout the evening, The Movement will stir you to embrace the collective momentum that is needed in our world to change things for the better.
Porirua
Aotea College
1st May
Nelson
Nelson College
4th May
Greymouth
Regent Theatre
6th May
Wanaka
Lake Wanaka Centre
11th May
Invercargill
James Hargest College
13th May
Dunedin
Otago Boys High School
17th May
Timaru
Craighead Diocesan School
19th May
Christchurch
Cashmere High School
21st May
Hawke's Bay
Blyth Performing Arts Centre
2nd June
Palmerston North
Freyberg High School
4th June
Kāpiti
Te Raukura ki Kāpiti,
9th June
Wellington
Wellington Easts Girls College
12th & 13th June
Māngere
Māngere Arts Centre – Ngā Tohu o Uenuku
15th & 16th June
Auckland Central
Raye Freedman Arts Centre, Epsom Girls Grammar
19th June