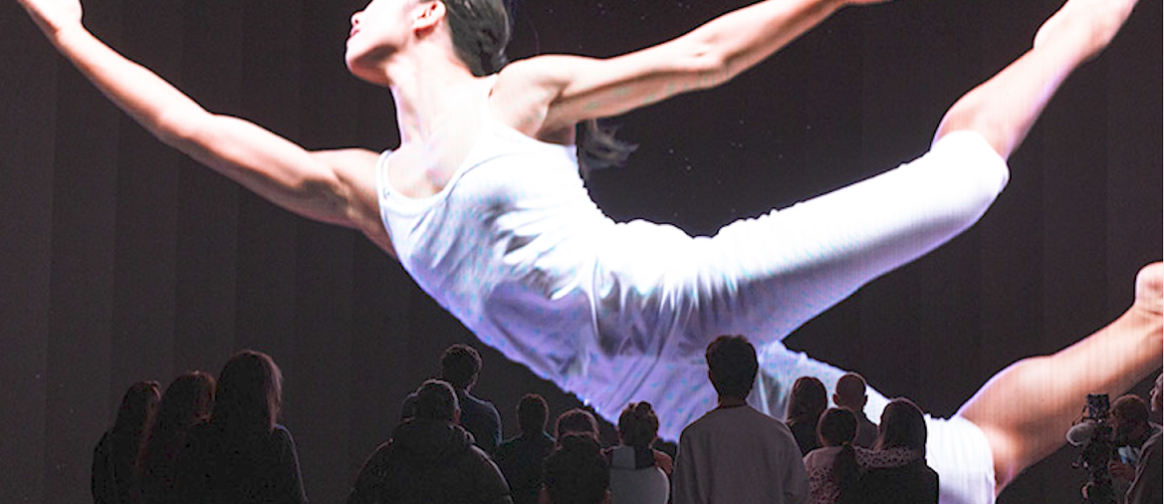 The Art of Black Grace 1/5 School Sessions
View all Dates
Tue 29 Nov 2022, 11:00 am - 11:25am
Karanga Plaza
Wynyard Quarter
Auckland
Wed 30 Nov 2022, 11:00 am - 11:25am
Karanga Plaza
Wynyard Quarter
Auckland
Thu 01 Dec 2022, 11:00 am - 11:25am
Karanga Plaza
Wynyard Quarter
Auckland
Fri 02 Dec 2022, 11:00 am - 11:25am
Karanga Plaza
Wynyard Quarter
Auckland
Dance, Arts Culture, Performing Arts, Contemporary, Conferences Workshops Classes
Cost: $20 per ticket, 1 free ticket for an accompanying teacher for every 10 students booked.
This November Black Grace unveils its most ambitious, exhilarating creative project yet. The Art of Black Grace 1/5 is a state-of-the-art, first of its kind immersive digital dance experience suitable for the whole family.
Enter the universe of The Art of Black Grace 1/5 – a portable 360 degree, 15 metre diameter by 6 metre high 'cylindrical structure' situated in Auckland's Karanga Plaza, Wynyard Quarter. A new era for Black Grace, experience a sensory exhibition displayed on 288sqm of LED panels, using sophisticated technology to immerse you in an extraordinary world of dance, art and music.
How to Book
To place a booking request please email Nicole@blackgrace.co.nz with the session you'd like to attend and number of tickets you require. We will then email you an invoice for your request. Please note that full payment is required by Monday 14th November 2022 in order to secure your booking.
Please note:
This experience takes place outdoors.
Sessions will go ahead unless severe wet weather forces postponement.
This is a non-seated event, audiences will remain standing.
More about The Art of Black Grace 1/5
Created by Neil Ieremia (ONZM), supported by Creative New Zealand and presented in association with Tātaki Auckland Unlimited, The Art of Black Grace 1/5 is part-performance, part-exhibition, and part-archive, set in a non-contact environment that uses sophisticated technology to immerse audiences in the extraordinary world of Black Grace. Designed so the audience feels as if they are within a sensory show as visuals and sounds are displayed on 288sqm of LED panels.